If you are someone who is caring for a loved one with autism, you're probably tempted to try almost everything that promises relief. And with all the news about medical marijuana and how it can possibly help manage a handful of health issues, it's probably on top of your list.
But can marijuana help manage autism?
Before answering that, it's best that you get a clear understanding of medical marijuana and how it can affect the condition.
Medical Marijuana for Autism: What Research Has to Say
Autism Spectrum Disorder, or simply autism, affects almost all areas of a child's development. It makes it hard for kids to social, communicate, and learn.
While there are studies that show children losing their ASD diagnosis, they don't guarantee that affected kids can experience complete recovery from all their developmental problems.
For those who are still trying to recover from it, the effects of medical marijuana sound promising. 
As an example, there are these researchers from Soroka University Medical Center and Ben-Gurion University of the Negev who found out that 80% of their participants experienced improvement after 6 months of treatment.
Another study from Israel showed the same positive results. With 60 child participants, behavioral outbreaks were improved in 60% of them.
Unfortunately, not everything about medical marijuana is good.
Medical marijuana may contain THC or tetrahydrocannabinol. It's the compound responsible for that "high" feeling people experience with marijuana.
The problem with THC isn't just that. You see, it's also linked with nasty side effects, such as psychotic thinking, increased anxiety, and cyclic vomiting. 
Plus, you can't just give your children medical marijuana. You have to be extra careful about how you give it to them.
Well, you can't just make them smoke it. You also can't just make them eat edibles without consulting their doctor.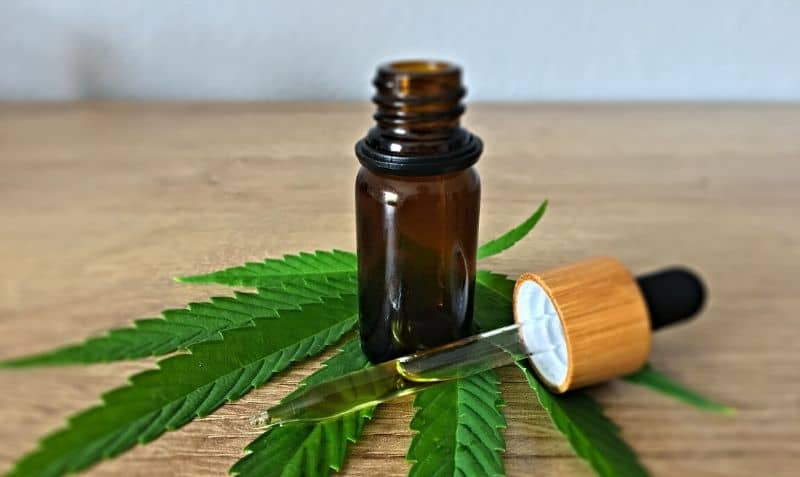 If the idea of giving your child THC sounds scary, it's a perfectly normal feeling. You wouldn't want your child who is already experiencing problems communicating and expressing his ideas to get "high".
This is where CBD oil might be a better choice.
CBD oil doesn't have a lot of THC. In fact, most of the products you can buy these days contain no more than 0.3% THC which is what the law allows.
This amount isn't likely to cause any psychoactive effects.
At this point, however, it's important for you to know that CBD and CBD products aren't regulated. What this means is that you can't really know how much THC is in a bottle of CBD oil or if it's pure or not.
So, what do you do?
The first thing you need to do is research about the brand you're planning to buy your CBD oil from. Check if it submits its products to third-party laboratories for testing.
And make sure that the results of those tests can be easily accessed. See the amount of THC they have per bottle and check for the presence of any chemicals.
If you can't find the results online, reach out to the company. They should be able to provide a copy for you to study.
If not, consider looking at other brands.
Companies that aren't transparent probably have something bad to hide. Consider it as a red flag.
Look for reputable brands instead. They have no problems disclosing all the details of their products, from their source to the way they finalize the items.
Now, let's go back to CBD oil.
Apart from being THC-free, another thing that makes it attractive to people dealing with cases of autism is its long list of potential benefits. For example, there's this study published in Neurology that shows how CBD was able to reduce communication, anxiety, and behavioral problems caused by autism.
Considering that, should you give CBD oil for your child?
Honestly, it's something you really have to think about and there's a couple of reasons why.
For one, even though there are positive results from existing studies, health experts and doctors are still not sure if CBD is safe for kids. No actual clinical trial has been to determine the effects of CBD oil when used for autism. 
Apart from that, knowing the exact dose for your children is hard. Every bottle has a different concentration and not all people, particularly children, don't react the same way to CBD oil.
Some people have experienced relief from it while others failed to achieve the same thing.
CBD oils, like medical marijuana, aren't regulated so it's hard to determine if they don't really possess THC or other ingredients. There's also the chance of CBD interacting negatively with your children's medication. 
There are legal issues, too.
There are states that consider CBD oil as a legal substance as long as it's derived from hemp and not from marijuana. Some states don't allow it while others permit it for specific uses.
If you are thinking of giving it to your child, do your research first and see if your state's legislation allows it.
Because CBD oil and medical marijuana aren't regulated, it's hard to determine if they can help your child. To make sure or at least get an idea, consult your child's doctor. 
Open up about your interest in adding CBD oil to your kid's existing treatment plan. Talk about the existing symptoms, medical history, and other possible medicines and supplements.
Be clear about everything. That way, you and your child's doctor will be able to determine if CBD oil or medical marijuana can help your child.
Never give your kid something you aren't sure of. You should never do any experiment, particularly when it comes to doses and concentrations.
Keep in mind that children with autism usually have problems with communication. They won't be able to tell you if they are feeling something out of the ordinary after taking a certain dose of CBD oil or medical marijuana.