With so many CBD brands to choose from, picking the right brand to trust can be confusing. Doing the research and comparing brands can be time-consuming, too.
If you really can't decide which brand to buy your CBD products from, then this CBDistillery CBD oil review is for you.
What Is CBDistillery CBD?
The CBDistillery was founded in 2016. Started by Colorado natives, it quickly became a really popular brand in today's CBD market.
One of the reasons why it easily became a hit among consumers is the brand's dedication to providing high-quality CBD products at a reasonable price. In addition to that, CBDistillery is also dedicated to educating people about CBD and its benefits.
Knowing that people have different needs and reactions to CBD, they have a wide range of CBD products. There are options for you whether you want full spectrum or isolate products.
CBDistillery makes hemp products from Colorado-grown industrial hemp. Every product they offer is guaranteed to meet strict quality control standards and that there's no GMO, pesticides or any harmful chemicals.
CBDistillery Products Range
Cbdistillery has one of the widest product range in the market today. It offers options for both humans and pets.
Below is a quick overview of each product: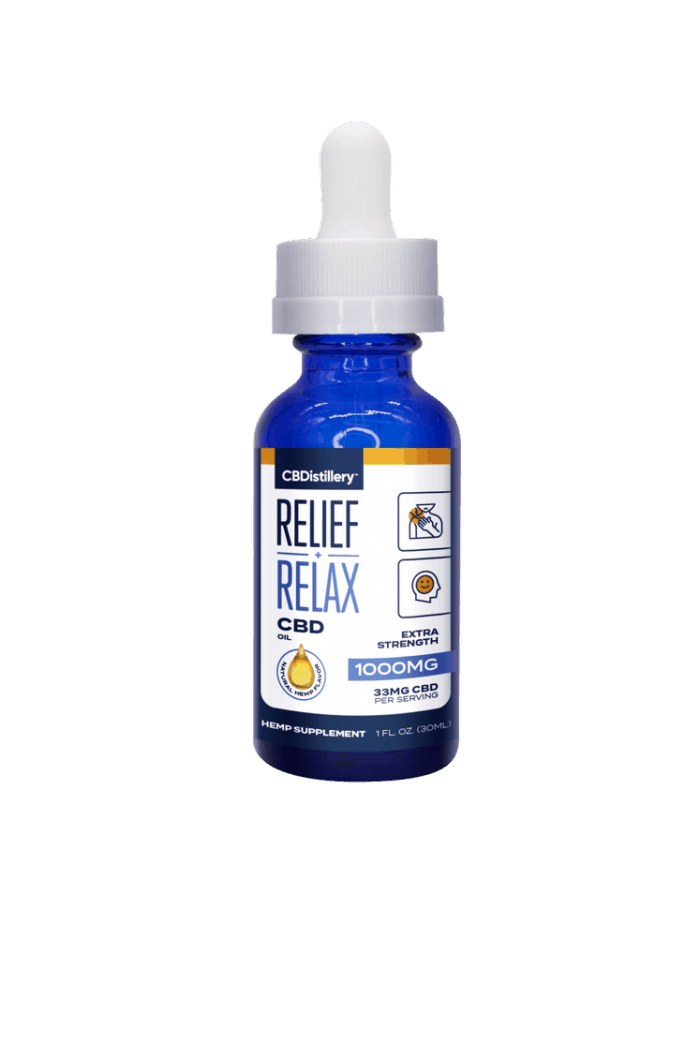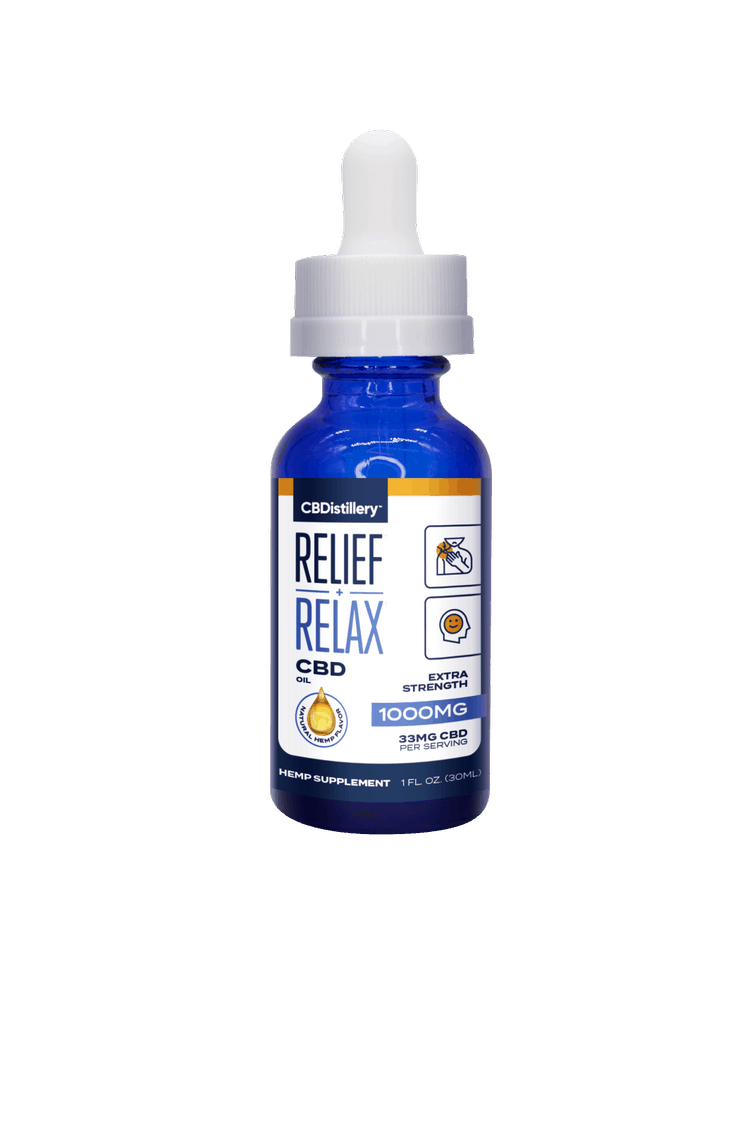 This is the brand's most in-demand product and it's not really surprising why tons of people are looking for a reliable CBDistillery tincture review
CBDistillery CBD Hemp Oil is your standard full-spectrum oil which you place under your tongue. Compared with CBD isolates, this product has whole-plant hemp extracts.
This means that the oil also has flavonoids, terpenes, and other non-psychoactive cannabinoids to create that entourage effect. Take note, however, that since the oil is a full-spectrum oil, it may contain 0.3% THC or lower than that.
You can get the oil in just one size which is 30ml.
Now, even though the choices in terms of size is limited, it actually comes in different potencies and formulas.
The highest potency for CBDistillery is 5000mg while the lowest is 250mg. You can get it in either THC-free or Full Spectrum variant.
In case you're thinking about which to get and the right dosage for you, keep in mind that people don't have the same reaction to CBD. This is why it's important that you start with a low dosage and work your way up to see what will work for you.
To know how much CBD you'll get in a bottle, you can consider this example:
A 30ml CBDistillery CBD Oil with 1000mg potency should give you about 33mg of CBD per serving. 
Take 1ml of the product and place it under your tongue, you should wait about 15 to 20 seconds before swallowing.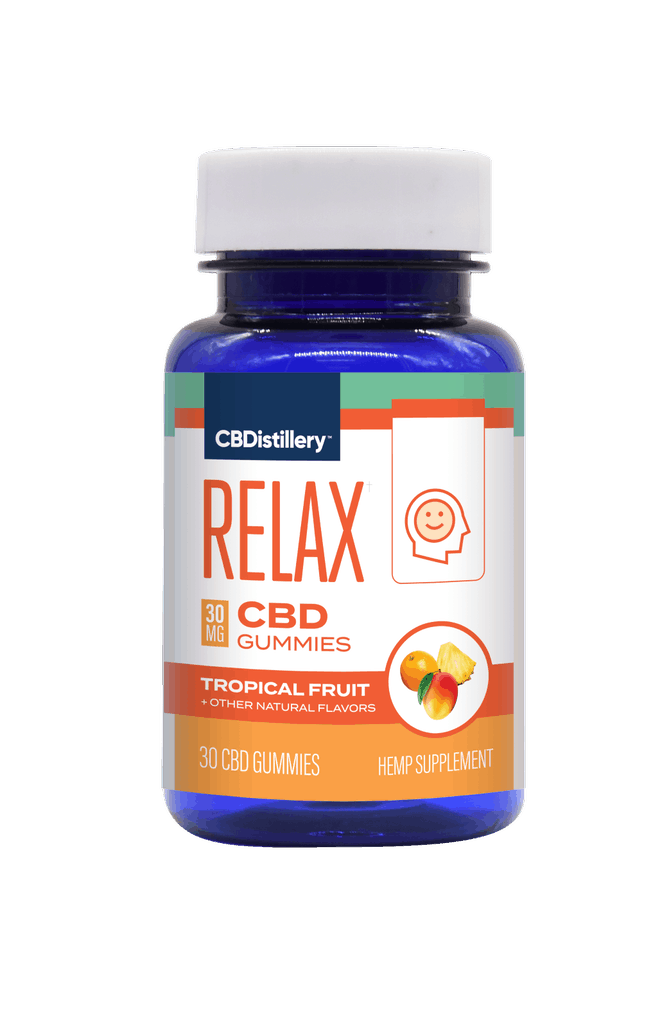 CBDistillery has two variants for its gummies- the regular formula and its nighttime gummies. Both variants are available in 30-count bottles.
The gummies have a sweet and fruity shape which is a good thing for people who can't tolerate CBD's natural taste. They contain 0% THC which minimizes the risk of you failing your drug test.
CBDistillery CBD Isolates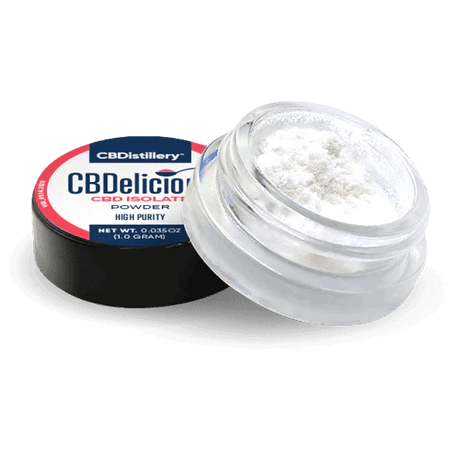 These isolates are considered 99% pure. They are just plain and pure CBD powder which you can use in your food or drinks. You can even use it for vaping an dabbing.
For other people, these isolates are excellent to use when sprinkled over marijuana buds
CBDistillery CBD Capsules
Just like the oil, you can get the capsules as a full-spectrum or isolate. They are available in 25mg and 30mg variants.
Now, before buying, take note that there are two forms available.
The CBD capsules have these two pieces that are put together. Inside, you'll find a dry powder.
The CBD soft gel, on the other hand, is different. Instead of a dry powder, it has a liquid inside a thin shell.
What's nice about these capsules is that they contain a pre-dosed amount of CBD. It makes it easier for you to consume your daily dose.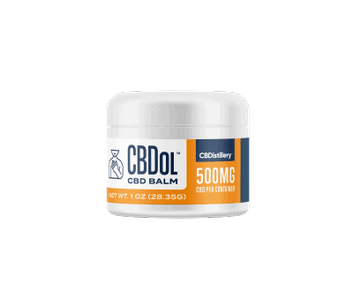 The brand has a CBD salve that contains about 500mg of CBD. It's a good product if you want to ease pain in a specific part of your body.
It's made from beeswax and oil which makes its texture thick. When applied on the skin, it tends to remain there for a while.
Its skin care cream, on the other hand, is easily absorbed by the skin since it's mostly made from oil, water, and other ingredients.
Apart from the two products, CBDistillery also has a lip balm. It's formulated to moisturize and protect your lips from excessive dryness.
With a natural vanilla flavor, it provides as much as 25mg of CBD in total.
CBDistillery Vape Products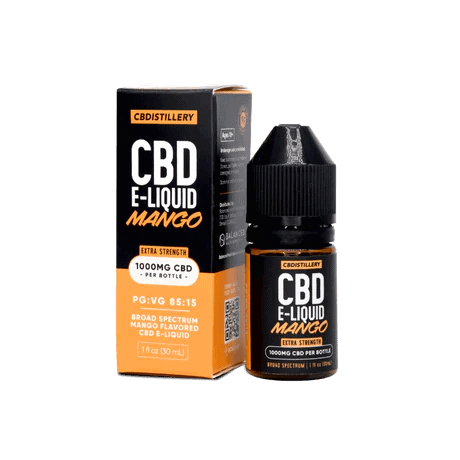 If you are into vaping, you'll definitely find this brand's range of flavors quite impressive. It also has pre-filled vape cartridges and disposable pens that contain about 200mg of CBD.
The products should be able to provide immediate relief, whether you're experiencing an anxiety attack or sleeping problems.
CBDistillery CBD Products Features and Highlights
Transparent with lab results
Majority of CBD brands submit their products to third-party testing. However, not all of them are transparent with the results.
CBDistillery is one of those brands that make sure that their customers get peace of mind when it comes to the quality of their products. They post the report of all the products they offer, ensuring that they are pure and potent.
Has both full-spectrum and CBD isolate products
Being able to choose between full-spectrum and CBD isolate products is important for consumers because it enables them to benefit from both. 
Although full-spectrum cannabinoids are considered to be more effective than isolates, the latter has a critical purpose for those who are self-medicating with CBD. It enables them to get an accurate measurement of CBD when they are making their own infused oil or edibles.
Apart from that, isolate crystals can also be utilized with vaporizers. It is considered as a really potent CBD therapy.
Has no artificial flavors
CBDistillery CBD oil is all-natural. In fact, it only has two ingredients- MCT coconut oil and hemp extract.
This simple formula enables the product to work fast. The oil can ease people's symptoms with minutes of ingesting it.
Of course, people respond differently to CBD oils. While some are able to experience relief right away, there are people who have to wait a long time or tweak doses to manage their symptoms.
CBDistillery CBD oil comes in a 30ml bottle which is twice the size of most brands. It packs almost twice the effects, too.
Considering that and its price, the oil offers excellent value.
The brand goes on sale frequently so you may want to check their site from time to time if you want to save on your next purchase. 
Just make sure that you are buying directly from the site to make sure that you don't end up with fake products. 
Where to Buy CBDistillery CBD Products
You actually have a lot of options as there are tons of retailers online. However, as we mentioned, it's still best if you buy your CBD products directly from the site.
You won't just be entitled to discounts but you'll also have peace of mind in knowing that the products you are using are authentic.
Apart from that, buying directly from the company will also give you the chance to buy in wholesale or be a retailer. You can earn money from selling CBDistillery products.
CBDistillery is one of the most reliable brands in today's CBD market. It's an option you should totally have in your list.
From the way it grows its hemp plant to the way it processes and packages its final products, it makes sure that everything is high-quality. In addition to that, its wide range of products is quite impressive, too.
It has oils, pet products, creams, vape oils, and even a lip balm! You won't run out of options with CBDistillery.