Choosing a brand you can trust in a market that's highly saturated with deceiving companies is tough. You'll need to spend a lot of time, money, and effort before you can pick the good ones from the bad. You'll also need to read review after review which can be frustrating
If you are considering CBDfx oils (or vape additives), gummies, vape juice, and edibles, then you're on the right track. This CBDfx review explains everything you need to know about the brand, its products, and what it has to offer you as a consumer. We've even sourced some CBDfx coupon codes for you. 
CBDfx started in 2015, the time when the world witnessed the CBD industry booming and gaining popularity. It's created to satisfy people's wide range of needs.
CBDfx discloses little information about themselves. There is, however, an "About Us" section on its website which you can view if you want to get to know CBDfx better.
If you're like most people, you'd think that the brand is shady because of the little information you can find over the internet. However, after digging deeper and after reading this review, you'll find that CBDfx actually has a big reputation for producing high-quality, potent, and safe CBD products.
If you don't believe that, you can easily reach out to CBDfx. All their contact details are posted on the site, including their phone numbers, email address, and operating hours.
Plus, CBDfx also has its lab reports (which we'll talk more about later) posted online. It enables consumers to check the substances, ingredients, and chemicals that may be present in their CBD products.
Wanna save even more? Grab a CBDfx discount code now.
This brand stands out for its wide range of CBD products. They offer vaping products to drinks and edibles. Below is a review for each product.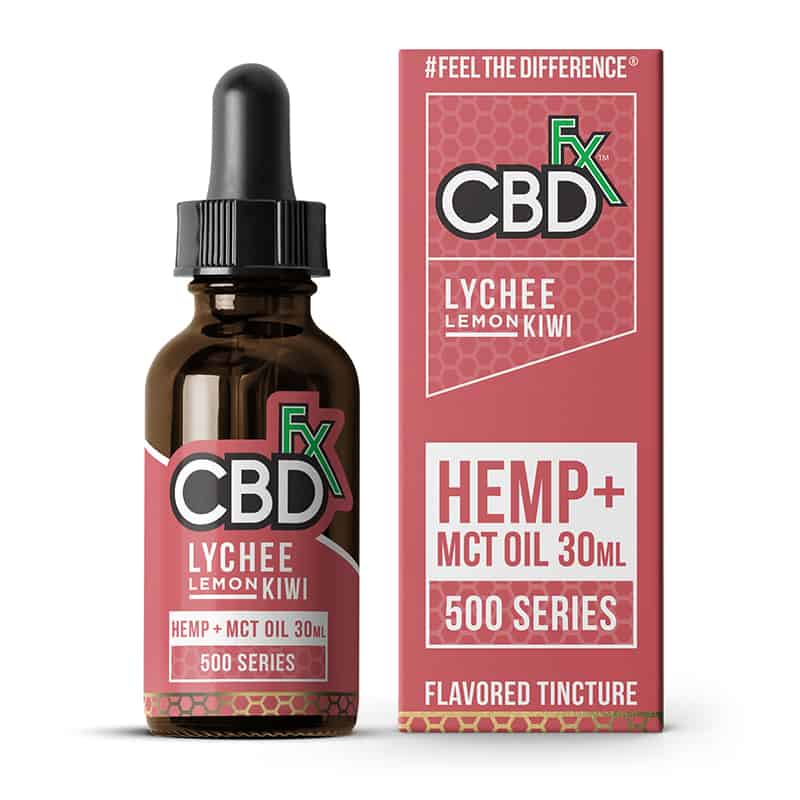 Let's start off with one of the most in-demand products from CBDfx.
CBDfx Tinctures are made with full-spectrum CBD which means that they can give you the full benefits of CBD. It's formulated with organic MCT oil which helps increase the bioavailability and absorption of the product.
The tinctures are available in three different potencies- 500mg, 1000mg, and 1500mg. They are unflavored versions which means that they have that naturally tart taste of hemp.
In case you want flavored CBD tinctures, the brand has three options for you. Each bottle has a combination of flavors which makes them even more exciting.
For example, the blue bottle has blueberry, pineapple, and lemon. The green bottle, on the other hand, has lemon, lime, and mint. The newest is the red bottle which has lychee, lemon, and kiwi.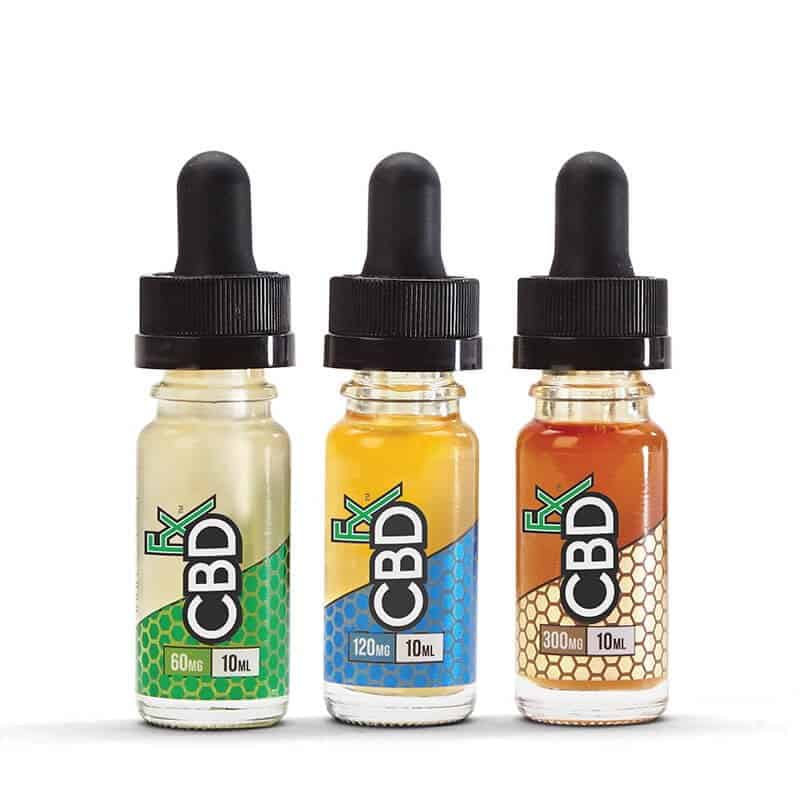 This product is different from the oil tinctures because it's made specifically to be used in standard CBD e-cig juices.
The vape additives are available in four different potencies. The lowest you can get from this brand is 60mg while the highest is 500mg.
Just like the other products from this brand, these vape additives are made with full-spectrum CBD. Because of the mild serving, they are highly recommended for people who are just starting out with CBD or those who want to use a lower concentration.
To use it, you'll need to add about half a dropper of your chosen concentration to your preferred e-juice. You also have the option to use it as an oral tincture.
The vape additives aren't that expensive if you compare them with other products on the market today. However, if you want to get them at a lower cost, you have the option to buy the trio pack.
Apart from being cheaper, it also allows you to try out the different strengths. It's perfect for people who are working on finding the right dose for them and their health concerns. You can save even more with our CBDfx coupons.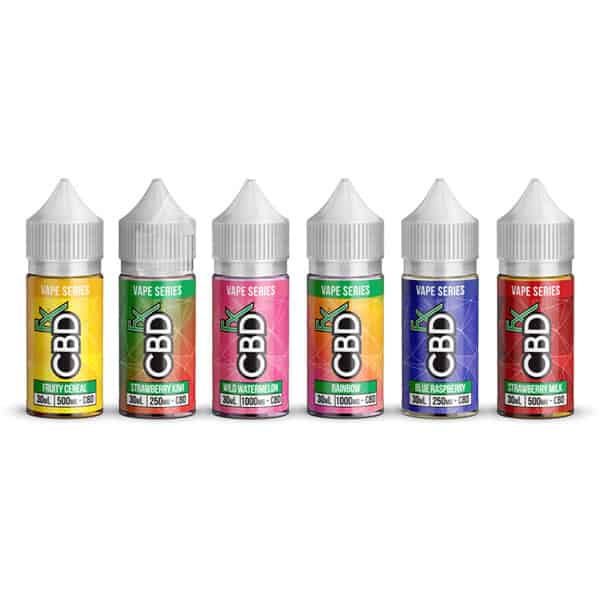 Unlike the vape additive, you can use CBDfx vape juice by itself. Apart from ease of use, you will also find the long list of available flavors quite impressive.
There's an option for you whether you want something soothing or refreshing. You can even buy a vape juice with sweet notes, like the Strawberry Jelly Donut and Strawberry Taffy flavors.
The newest flavor from the brand is Gelato which has creamy and sweet undertones.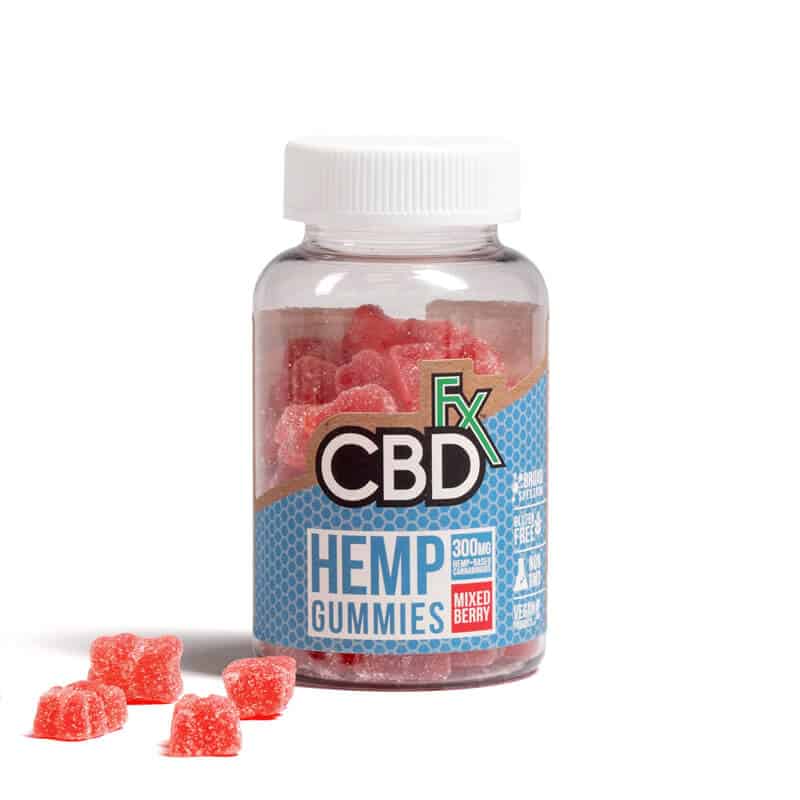 CBD gummies are a good choice if you want to be exact with the doses you take. They are also the best option if you want something easy to take and won't attract a lot of attention.
CBDfx has different types of gummies. For example, for sleep issues, the brand recommends its CBD Melatonin Gummies.
The company claims that these gummies can help battle sleep deprivation or even jet lag. They might make it easier for someone to drift off to sleep.
Of course, while such claim sounds enticing, you should never rely solely on what companies claim. The results of existing studies involving CBD and sleep are still not conclusive.
CBDfx also has CBD Gummies with Turmeric and Spirulina. This product aims to help the body fight inflammation and provide antioxidants.
CBDfx Gummy Bears, meanwhile, contain 5 mg of broad-spectrum CBD per piece. They have a fruity taste which makes them easier to consume.
If you have diabetes or issues with your blood sugar, you should take note that the gummy bears are lightly dusted with natural cane sugar.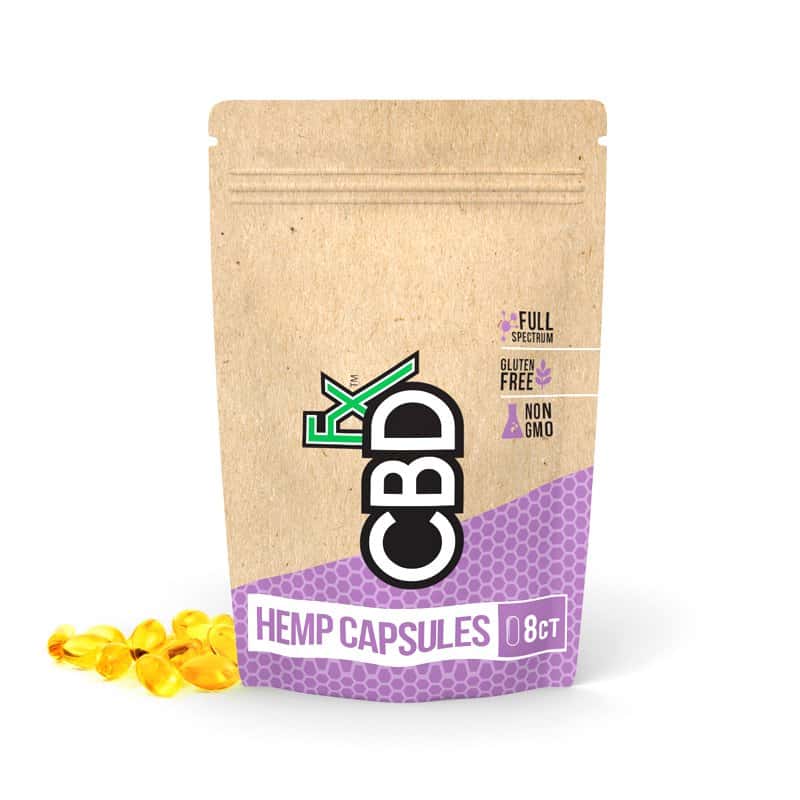 Each piece of gel capsule has about 25mg of CBD. MCT oil is also added to help make it easier for your body to consume CBD.
Each bottle has 30 capsules. It should be enough to last for a whole month if you're just starting.
You see, as a beginner, it's recommended that you start with the lowest dose possible. After taking one capsule per day and you're not noticing any changes, then you can increase your intake to two capsules a day.
However, before you do that, it's important that you consult your doctor first, particularly if you are trying to use CBD capsules to address a certain health concern.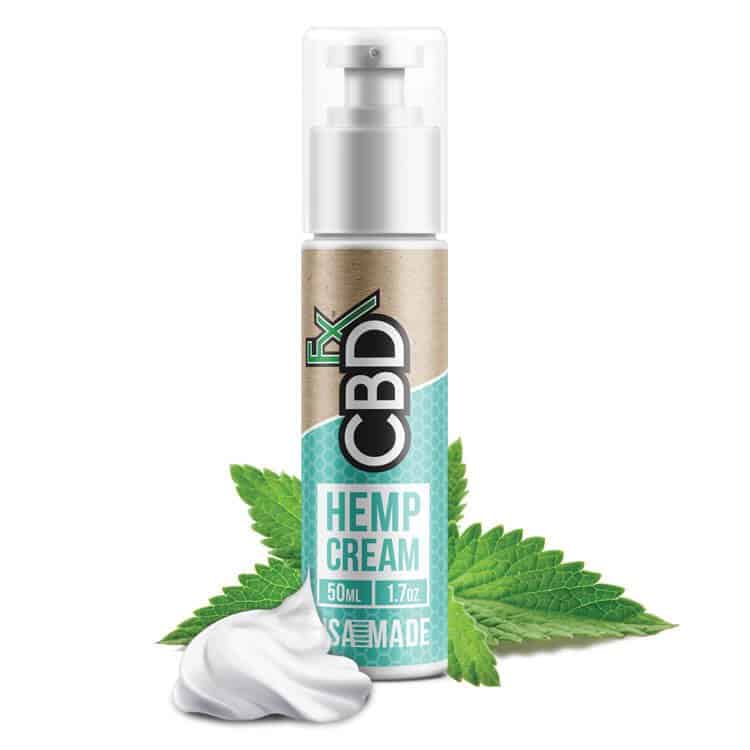 CBD topicals aren't for everyone. Their effects are more localized so they shouldn't be used as a complementary therapy to more serious and chronic health concerns.
CBDfx has an interesting list of topical products.
First on the list are the bath salts. They are great to use when you want to ease stress or you simply want to relax.
They are best used with warm water because the temperature dilates the pores, making it easier for CBD to reach your tired muscles.
The bath salts are also loaded with Celtic sea salt which has natural electrolytes that can help your muscles relax.
All the ingredients in the bath salts are 100% natural and tested for quality.
CBDfx also has balms and massage oils to address specific concerns. There's a product you can use to soothe stressed skin or relieve muscle pain.
Now, here's the interesting part.
CBDfx actually has skincare products made with CBD.
It has face cleansers, face oil serums, and even face masks. All of these products are carefully formulated to help reduce the signs of aging and promote youthful and firmer skin.
CBDfx Drinks and Beverages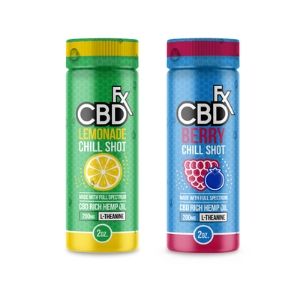 CBDfx Drinks are made for people who feel overwhelmed about taking the correct serving sizes. They come in shot bottles which make them easier to keep track of.
Plus, they are quite easy to take. You just need to pop the cap and chug the contents. You won't even feel like you're consuming a CBD drink.
Each chill shot has 20mg of CBD. In terms of flavor, you only have two choices- lemonade and berry.
Both flavors taste really well. CBDfx claims that they work fast, too.
CBDfx Vape Pens and Vape Kits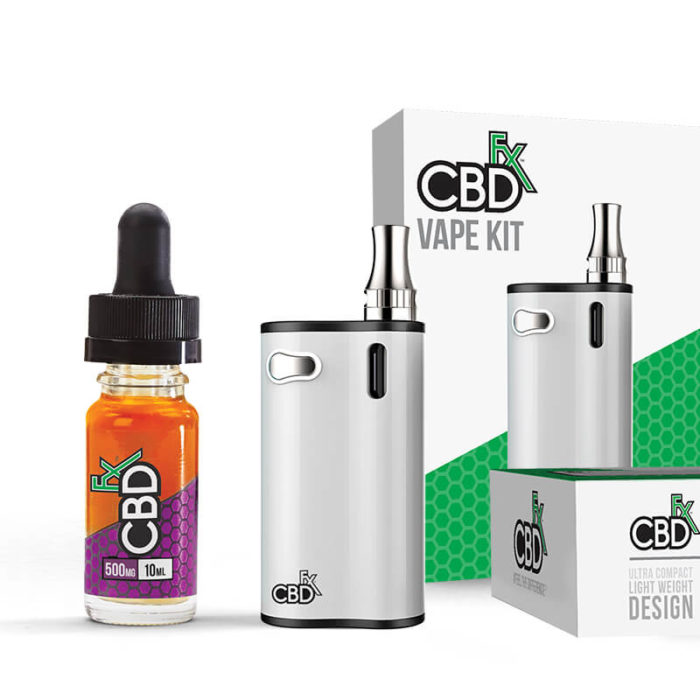 CBDfx is a reputable brand when it comes to vape pens. It has sold millions of products to its loyal customers and that's quite reassuring for someone new to vaping CBD.
Similar to the vape oils, the vape pens are also available in different flavors. If you can't decide which one to try, you can build your own bundle pack containing three pens.
CBDfx also sells vape kits that have all the parts you need to get started. Each kit also comes with instructions so you can use the device with ease.
The vaping kit has a compact design which is nice. It only weighs 2oz so it won't take a lot of space in your purse. Plus, its small size also gives it increased mobility without negatively affecting its power.
Wide range of product
CBDfx's huge range of products is quite impressive because not all brands are able to create CBD oils, vaping products, edibles, topicals, and concentrates without compromising quality and safety.
Its range of products is also nice because it gives you different options without the need to look further. For example, if you find that the topical application of CDB doesn't work for you, then you can try the edibles or vaping products from the same brand. 
Free shipping
This is definitely a pro because not all companies provide free shipping to all 50 states. It's a rare thing to find in this industry.
Transparency
Even though there's not a lot of information about the brand, we're still putting this one here.
One good reason is the commitment CBDfx has in letting its consumers know what they are taking. Each product is submitted for third-party lab tests and all the lab results are posted on their website.
Those tests ensure the quality and safety of each CBDfx product you buy.
Offers bundle packs
CBD products aren't cheap and this brand's effort on giving affordable options is great. The bundle packs allow you to buy three or four bottles at a cheaper price.
You can get the oil, vape liquid, and edibles along with other items. It's good if you plan on trying out different CBD products.
Take note that even though the products are offered in cheaper bundled packs, it doesn't mean that they don't have the same quality as the other products sold at regular prices.
Customer service
One of the impressive things about CBDfx's customer service is the fact that there's no wait time. Their representatives are quite friendly and helpful in addressing concerns.
Little information about the brand
As a brand that's trying to build a relationship with customers, trust is important. This is one reason why we're listing this one as a con.
Before you can trust a brand, you'd want to know everything about it. You'd want to know how they were established, what their missions or goals are, and how they want to help their consumers.
This con isn't really a big deal because CBDfx can be reached easily. It's just that having important information available and easily accessible is better.
It's one way to give consumers peace of mind regarding the quality of products and services they'll get from the brand.
Is CBDfx a good brand to try?
The answer is yes, particularly if you want to have options in terms of strengths, flavors, and products. The brand sells almost all types of CBD products you can imagine.
However, although you can learn a lot from this CBDfx review, it's a good idea to consult your doctor first. If you have an existing health condition or you're taking certain medications, you need to make sure that any CBD oil or vape products won't cause problems for your health.
Aside from that, you should also be careful about dosages and strengths. Start with the lowest options, if possible.
It will allow you to observe your body and gauge your system's response to CBD.