The law is an ass! It is fluid and usually confusing. Nowhere is it more of an ass than when it comes to CBD and medical marijuana in Utah and many other jurisdictions in America. The question of their legality is usually not a matter of a simple yes or no, but we shall have more on that later. 
Utah is among the states that have accepted the scientific evidence that CBD oil can be helpful for a user's health. The state has taken measures to make CBD available to those who need it. Read below to find out more. 
Is CBD Oil Legal in Utah?
Let us get back to the question of CBD and the law in Utah. Is CBD legal? We need to have a look at Utah marijuana laws history to answer this question adequately.  
Since Utah is a part of the United States, how it manages access and use of CBD, hemp, and marijuana is inevitably affected by the federal government. 
The interplay between federal and state law where marijuana is concerned can be seen in other states. Nebraska, for example, has refused to formally legalize medical marijuana, arguing that such an act would be against the US constitution, which is the supreme federal law. 
Given the relationship between laws at different levels of government, we ought to mention that industrial hemp, from which CBD may be extracted, has been legal in the United States. It has been legal since the signing of the Agricultural Act of 2014.
The wording of this act is not explicit, but it allowed the growth, processing of CBD from industrial hemp but not from cannabis. By this law, CBD from cannabis was still categorized as a Schedule 1 drug. 
The above-mentioned federal legislation is vital because it leashed DEA from following people who use CBD. Up to this point, the law had classified CBD from hemp as a Schedule 1 restricted substance alongside marijuana. 
Following the liberty given by this law, Utah, in December of 2018, passed the Medical Cannabis Act, which allowed the use of medical marijuana by people with specific conditions. The eligible diseases were listed as a schedule in the bill. The law allows any person certified as having any of the conditions listed and who desires to use medical marijuana to get any type of CBD oil, whether CBD or THC. 
A person who wants to use CBD oil for any of the conditions in the schedule should get a medical marijuana card from the Utah Department of Health to qualify to buy. To get the card, you need to have been diagnosed by a state-certified doctor for that purpose. 
Due to the evolution of the CBD law in Utah, you now need an MMJ card only when you want to use CBD oil with high THC content. This is because the purchase of CBD oil with THC content below 0.3% is now legal for everyone in the state.  
Once you get the card, the law allows you to nominate a maximum of two people who can get your CBD oil for you. If you're a user who is below 21, your MMJ card will have to get approval by the Compassionate Use Board. 
If you're still hesistant, consider using Sabaidee CBD – one of the most recommended brand. It has good quality CBD products that won't put you in trouble. Their THC content is within the legally allowed range.
Do You Need a Prescription or Medical Marijuana Card to Use CBD in Utah?
The only document you need to get medical marijuana in Utah is your MMJ card, which you can get from the department of health after a qualified doctor has diagnosed you- that's how to get a medical marijuana card. Once you have the card, you can get your CBD oil from a government-approved clinic or dispensary.
You need this card only if you're seeking high THC content oil. You can buy any hemp oil that contains less than 0.3% THC over the counter. So is Pot legal in Utah? The answer is 'no' if it is for recreation.
It is also important to note that a doctor can't legally prescribe CBD oil. This is because even medical-grade CBD oil has not been approved as a drug by the FDA.
Where to Buy CBD Oil in Utah?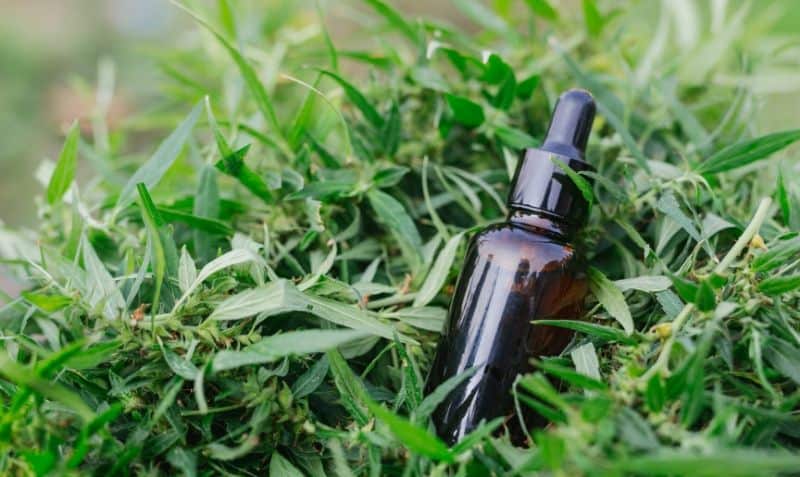 Owing to the open business environment for CBD, there are a lot of good places where you can buy it. These include government-approved clinics and dispensaries for those who have been issued with MMJ cards. The other option is the private stores scattered all over the state, but before we talk about those shops. Let's talk about online sellers.  
CBD is a novelty, and many people consider it a wonder supplement due to its many possible benefits. It so happened that CBD hit the market when e-commerce was receiving exponential acceptance across the board. 
As a result, many manufacturers of CBD products have online platforms through which they sell their products. Other businesses market the products through affiliate programs or as wholesalers and retailers. 
Whether they are manufacturers or merchandisers, online sellers organize shipping to their customers either for free or at a fee. Most US-based manufacturers and sellers usually ship to all the 50 states.
One of the main advantages of shopping online is that these platforms have many products from which you get to choose the ones that work best for you. 
Typically, a website will use all kinds of flowery language for marketing the products they sell. Still, you will need this information to be corroborated for you to be confident of what you are buying.  
Having talked about buying CBD online in Utah, let us look at some walk-in stores from which you can buy CBD in the state. There are many such stores all over the state, but since we can't review all of them here, we are going to look at a few in Salt Lake City and Provo. 
CBD American Shaman
This shop is owned by American Shaman, which is a well-respected CBD manufacturer. It is located on 10468 S Redwood Rd, and it has a five-star rating. Customer service in this shop is personalized, and it is of the highest possible standards. 
The staff is friendly, well informed, and articulate, and they take the time to explain the details of their products to you. The ambiance within the shop is made to make the customer feel special — this shop stocks American Shaman products which are innovative and safe.
They also offer their customers various discounts that can significantly reduce the cost of the products.
CBD Hemplife 
This shop is located at 722 Yale Ave, Salt Lake City, UT 84105. It has an excellent rating of 4.7 stars. Hemplife has a wide variety of CBD products from which you get to choose. 
All these products are compliant with the law, and they are designed to meet your needs or personal style. They have oils and tinctures, edibles, CBD capsules, and even CBD dominant dry herb.
The friendly and highly trained staff have a thorough understanding of the inventory and CBD in general. The shop opens at 9 am and closes at 6 pm from Monday to Saturday.
Alterna CBD Products
The shop is located on 154 N Draper Ln, Provo, UT 84601. It is open from 10 am to 5 pm from Monday to Saturday. The shop is well stocked with a wide array of products from which you can choose. If you're an experienced user, you will easily find what you are looking for.
If, on the other hand, you are a beginner, the staff is very well equipped and willing to help you choose. This shop is spacious, and it has a great ambiance in which customers get to enjoy as they shop. 
Green Deity 
Most of the people who have been to this shop gives it a five-star rating. It is located at 4801 N University Ave 730, Provo, UT 84604. It is open from Monday to Friday from 9 am to 6 pm and on Saturday from 9 am to 5 pm. 
This shop provides the highest possible level of customer care and the staff endeavors to ensure that every customer leaves the shop satisfied. They have a wide variety of products from some of the best manufacturers. 
Updated 2020 News of CBD Oil in Utah
In the year 2020, we should expect to hear more about the operationalization of Proposition 2. Proposition 2 is a law that seeks to extend the benefits of medical marijuana to more people. 
It, for example, proposes that in some instances, a patient can get a recommendation from a doctor assistant, nurse, or even a social worker. Initially, only a doctor could recommend a patient for an MMJ card. The law to be implemented this year is a compromise version of one passed in 2018.  
Utah has taken significant steps about CBD and medical marijuana laws over the years. The task now is for the state to continue tweaking the code to ensure that all loopholes for substandard products are closed.
An excellent example of such a measure can be seen in that the original provisions of Proposition 2 allowed people who lived further than 100 miles from a public clinic to grow their hemp. This proposal was struck out in the compromise bill due to the likelihood of abuse. At the moment, CBD users in Utah are among the safest in the country.