Prices of CBD tinctures can vary widely from brand to brand. It is possible to find a good-quality product for far less than a lower quality one, and vice versa. So that means when you're looking for cheap CBD oil products, you don't need to settle for less – there are plenty of affordable CBD oils on the market that still deliver a quality product with great results.
This rundown of the best cheap CBD informs you of the top brands you can purchase from at an affordable price. We then go further by giving you some guidelines to help you buy your own cheap CBD oil whenever you need to.
Top 6 Most Affordable and Cheapest CBD Oils
Having looked at different brands, we have come up with a list to help you find good quality, cheap CBD oil.  
1.

CBDfx CBD Tincture Oil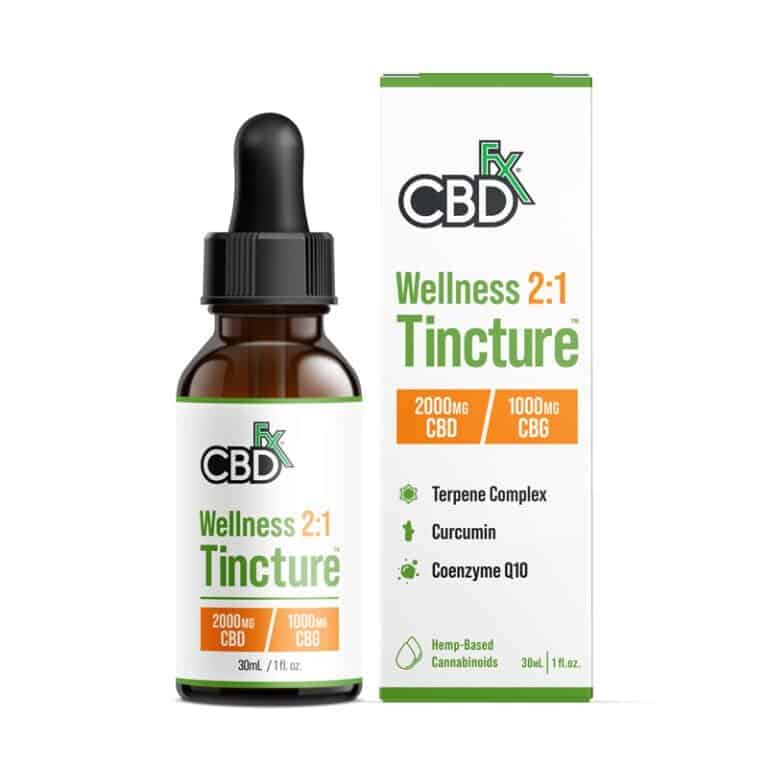 Highlights
Raw hemp from European farms
Excellent textures and taste
3 different varieties
Get 20% off all CBDfx CBD products as an AmericanMarijuana reader. Use this code at checkout: AMMA
Get Discount
Ingredients: Broad-spectrum hemp extract & MCT oil
Price: $0.06/mg
Potency: 16mg/ml
CBDfx has a reputation for producing high-quality, potent, and safe CBD products. This brand offers something for everyone, from vape juice to drinks and edibles, but its most in-demand product is the CBDfx tincture made from broad-spectrum CBD extract.
The CBDfx CBD Tincture Oil is made up of broad-spectrum hemp extract and MCT oil, packing in 500mg ($0.06/mg), 1,000mg ($0.05/mg), or 1,500mg ($0.04/mg) of CBD in a bottle.
There is also a Wellness offering that contains CBD + CBG (2:1), combining two of the most powerful cannabinoids of the hemp plant. This tincture also includes a proprietary terpene blend and a few additional ingredients to help you start the day right.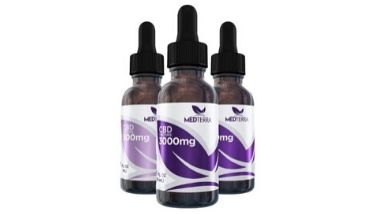 Highlights
30-day money-back guarantee
Non-GMO
99% pure CBD isolate
Lots of options
Get 25% off all Medterra CBD products as an AmericanMarijuana reader. Use this code at checkout: AMMA
Get Discount
Ingredients: CBD & MCT oil
Price: $0.07/mg
Potency: 16mg/ml 
Medterra's most popular product is its CBD oil which is made from 99% pure CBD isolate. The company uses CBD that is extracted in the U.S. from American hemp. Each 30ml tincture bottle comes with a dropper that releases 1ml drops in each use. 
Customers have the choice of a 500mg tincture (16mg/ml), a stronger 1,000mg bottle (33mg/ml), or a high-strength oil of 3,000mg (100mg/ml). Being made from CBD isolate, this product is THC-free and also non-GMO. 
In addition, Medterra offers a few extra tincture options, including flavored broad-spectrum CBD oils (Unflavored, Strawberry Mint, or Citrus), a CBG + CBD tincture, and Immune Boost Drops that contain vitamin C, ginger root, ashwagandha, and more. If you're unhappy with your purchase, Medterra offers a money-back guarantee within 30 days.
3.

CBDistillery Full Spectrum Tincture 500mg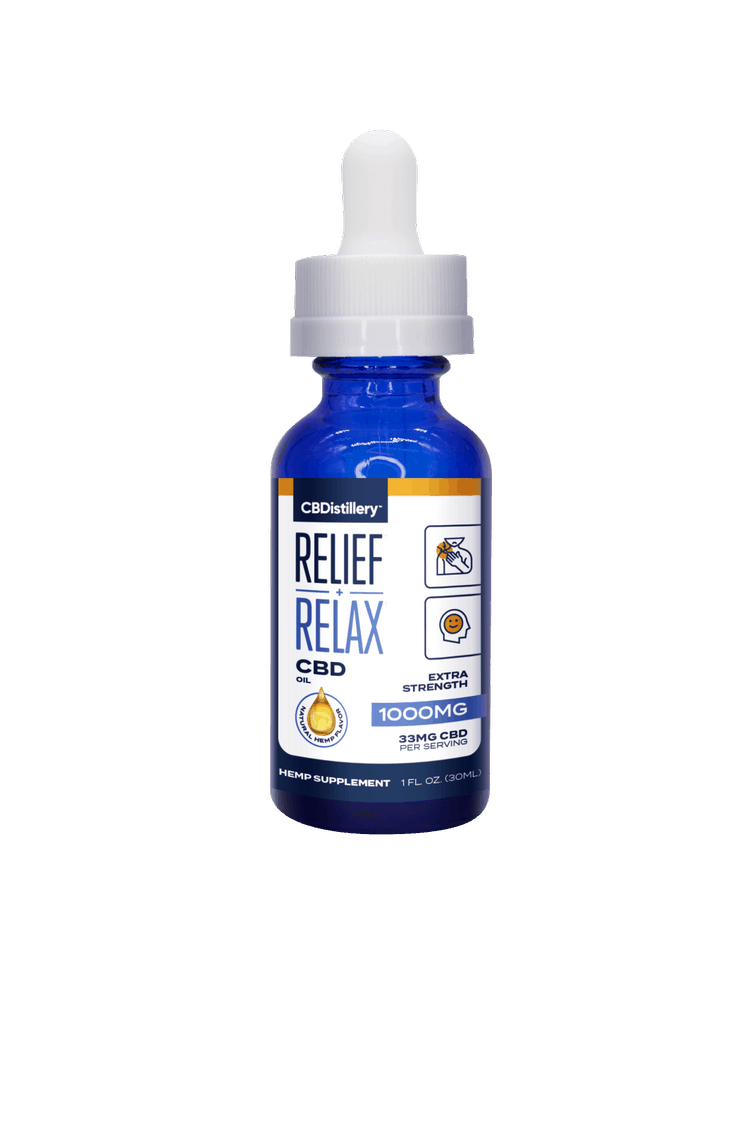 Highlights
Colorado Hemp
Third-party lab tested
Potency 250mg - 5000mg
Get 15% off all CBDistillery products as an AmericanMarijuana reader. Use this code at checkout: AMMA15
Get Discount
Ingredients: Coconut oil & hemp oil
Price: $0.08/mg
Potency: 17mg/ml
CBDistillery carries a large number of products. They're a great option if you're looking for a diverse product line, including stuff like cheap CBD oil for dogs. This particular regular-strength CBD oil is the product for you if you are looking for a highly effective, and affordable, full-spectrum tincture.
You can use this product for sleep, stress, general wellness, or even as a palliative aid for a chronic illness. With 17mg of CBD in every serving, this is the most popular item in the CBDistillery stable. You can choose from CBD isolate or a broad-spectrum extract, depending on whether you want the effects from the whole hemp plant (minus THC) or only from CBD. The manufacturer extracts the oil from the aerial parts of natural, American-grown hemp.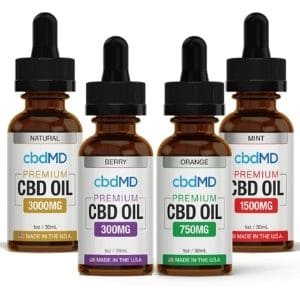 Highlights
Potency 300mg – 7,500mg
Natural flavoring
Non-GMO
Get 20% off all cbdMD products as an AmericanMarijuana reader. Use this code at checkout: AMMA
Get Discount
Ingredients: MCT oil, broad-spectrum hemp extract & natural flavoring
Price: $0.10/mg
Potency: 250mg/ml
cbdMD prides itself for being a company that is always coming up with new ways of improving product quality and bioavailability. The costs of its production process are relatively higher than those of competitors but that's what makes the products stand out with the highest quality. Its CBD oils contain "superior" broad-spectrum CBD, MCT oil, and all-natural flavoring.
These tinctures all come in a 30ml bottle and the potencies range from 300mg (10mg/ml) to 7,500mg (250mg/ml), offering a strength for everyone no matter your weight, CBD experience, or health requirements. There is a choice of four flavors: mint, berry, orange, and a natural option with hemp's earthy taste. Compared to other brands, CBDmd is seen as expensive, but considering the fantastic quality of these products, the prices are actually great.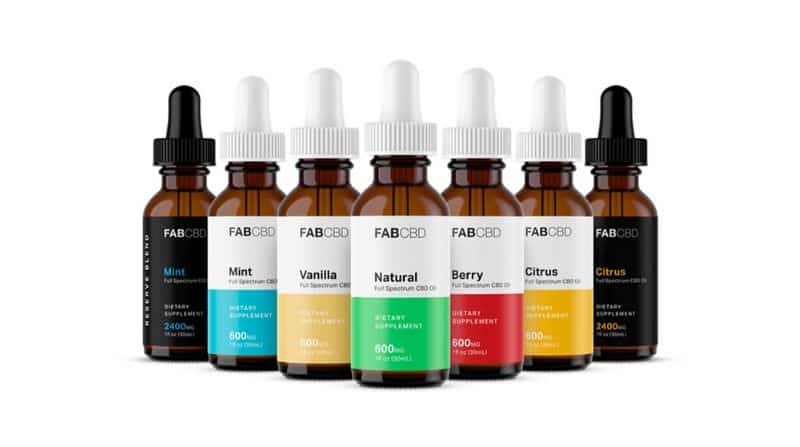 Highlights
30-day money-back guarantee
Rewards program to save money
Colorado hemp
Get 20% off all FAB CBD products as an AmericanMarijuana reader. Use this code at checkout: AMMA
Get Discount
Ingredients: Full-spectrum hemp extract & MCT oil
Price: $0.13/mg
Potency: 80mg/ml
With just three product categories, FAB CBD focuses on quality over quantity, and it shows. Available in Natural, Citrus, Mint, Vanilla, or Berry flavor, you can purchase these 30ml tinctures in four different CBD strengths: 300mg (10mg/ml), 600mg (20mg/ml), 1,200mg (40mg/ml), or 2,400mg (80mg/ml). These varied potency options can work for all different health requirements.
FAB CBD sources organically grown hemp from Colorado and constructs its CBD oil from full-spectrum CBD extract and MCT oil.
The company offers a 30-day money-back guarantee for anyone not satisfied with their purchase. Another nice offering is FAB CBD's rewards program that allows you to earn points and save money on future products.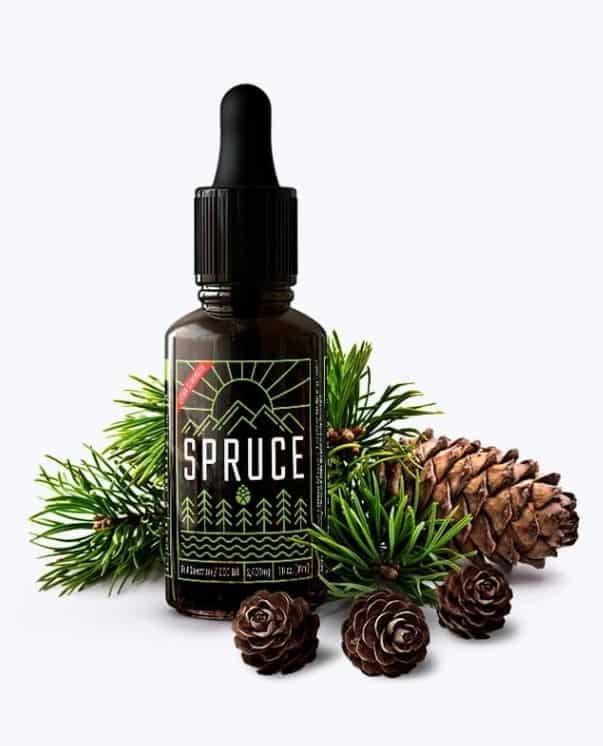 Highlights
Subscribe & save
Allows for entourage effect
High-potency option
Get 10% off all Spruce CBD products as an AmericanMarijuana reader. Use this code at checkout: AMMA
Get Discount
Ingredients: Full-spectrum CBD, hemp seed oil & natural flavoring
Price: $0.12/mg
Potency: 25mg/ml
Spruce CBD has a fairly small inventory, but, like FAB CBD, it prefers to go for quality rather than quantity. Combined with organic hemp seed oil and natural flavoring, this 30ml tincture contains 750mg of full-spectrum CBD, resulting in a moderate strength of 25mg/ml. 
Using full-spectrum CBD, including 0.3% THC, incorporates all the brilliant cannabinoids, terpenes, and flavonoids from the whole of the hemp plant, also allowing for the entourage effect.
In addition, there is a Max Potency CBD Oil that includes 2,400mg of CBD in its 30ml bottle (80mg/ml). This is a great choice if you require a larger daily CBD dosage. And with this high-strength, unflavored tincture, customers are able to select whether they prefer MCT oil or hemp seed oil as the carrier.  
Spruce CBD offers a 'subscribe and save' program, making its products even cheaper if you wish to set up a regular purchase.
What Informs the Quality and Price of CBD Oils?
The price of CBD can vary but it mostly depends on the quality. Factors that determine the quality of a CBD product include the potency, method of CBD extraction, and the source of hemp, among others.
The amount of CBD in a tincture measures the strength of the product. CBD, the active ingredient in tinctures and oils, is measured in milligrams per milliliter. The more CBD per ml, the more potent the product. The potency of the product you procure is dependent on the condition you want to treat and how long you have been using CBD. 
For those wondering how much CBD to take, if you are looking to use CBD oil for general wellness, a less potent product will suffice. On the other hand, if you are seeking relief due to a chronic condition, you need to get a product with more mg/ml.
There are various methods of extracting CBD from hemp: steam distillation, extraction using ethanol (natural solvent extraction), CO2, and hydrocarbon extraction.
The CO2 extraction method is the most effective since it extracts higher concentrations of CBD. As a result, many of the oils extracted in this way are used to treat more severe conditions than those obtained using other methods.
Hemp is the raw material that CBD oil comes from. The quality of hemp that a product is extracted from determines its quality and often its price. Organic hemp produces the highest quality tinctures and also the most expensive ones. 
When the organic hemp used is sourced from Europe and not America, the cost is usually lower. Therefore, if you are looking for the best cheap CBD vape oil, European organic hemp is an excellent place to start.
The CBD industry is still unregulated. Unlike mainstream drugs that are tested and have their efficacy confirmed by FDA, no governmental body has the specific responsibility of ascertaining the quality of CBD oils.
Reputable companies try to eliminate the credibility gap caused by this state of affairs. The most common way of removing doubts is by using an independent lab to test the potency and safety of products. As a consumer, you are safer when buying products that have been verified by a third party. 
Is it Safe to Buy Cheap CBD OIL?
Buying cheap CBD oil online is easy enough. The big question, however, is whether these oils are safe. 
There is the concern of whether cheap CBD oils contain toxins. Toxins can find their way into any product as a result of poor handling or the extraction method used. 
One way of ensuring the safety of a product is by checking whether the manufacturer has used third parties for testing. If you find these results from a reputable lab posted on a vendor's website, you know that's where you can get safe yet affordable CBD oil.
Lack of regulation in the CBD market means that you have to be extra careful when buying your cheap product. The following are some measures you can take to ensure you get safe and good quality CBD oil.
Buy from a Reputable Vendor
You must buy your products from vendors with a good reputation. There are some well-established companies, some of whose products we have listed above. Enough of these companies have outlets all over the country, which makes quality products accessible.
Most CBD vendors have well-established e-commerce platforms, and they will ship your purchased product to you. Their websites are an excellent place to find the  CBD oil you want to buy. If you later find the same product sold at an inordinately low cost, it could be a knock-off.
To increase the credibility of their products, many vendors post results of lab tests on their websites. Make a point of accessing the most recent results and see what is contained in the extracts. You can proceed to buy the product or look elsewhere based on this information.