Manufacturers of CBD products and those in the medical marijuana industry, in general, need to invest in research. There is still a lot that needs to be understood about the effects of different terpenes in CBD oils and CBD tinctures. We still need to know how we can get CBD capsules to work faster and get the CBD therein to be more bioavailable, and so on. Vida Plus CBD is one of the companies that has endeavored in partnerships to help in research. Find out more about them and their products in this Vida Plus CBD review. 
Phivida, the manufacturer, uses American grown hemp, which is produced per standards set by the government, which are among the highest in the world in terms of safety. The products are all broad-spectrum; thus, they have no THC.
Phivida partners with Folium Biosciences, which is a cannabis research and extraction company. 
Vida+ CBD Product Highlights
This company has two types of products. Vida+ CBD Tincture and Vida+ CBD Capsules. The following are brief reviews of the products.
The company has three varieties of tinctures. Regular, advanced, and ultimate. The hemp used in the manufacture of these tinctures is entirely organic, and it, therefore, contains no toxins from pesticides and chemical fertilizers.  
Vida's claims about these products have been verified through independent third-party testing. The bottles where tinctures are kept are specially designed to protect the oil therein from UV light, which in return leads to a longer life of the oil. 
Vida+ Regular CBD Oil Tincture 600mg
This product contains 600mg of CBD in a 30ml bottle. A 1ml serving of the tincture, therefore, gives the user 20mg of CBD. Each bottle of this oil goes for $59.99.
Vida+ Advanced CBD Oil Tincture 1200mg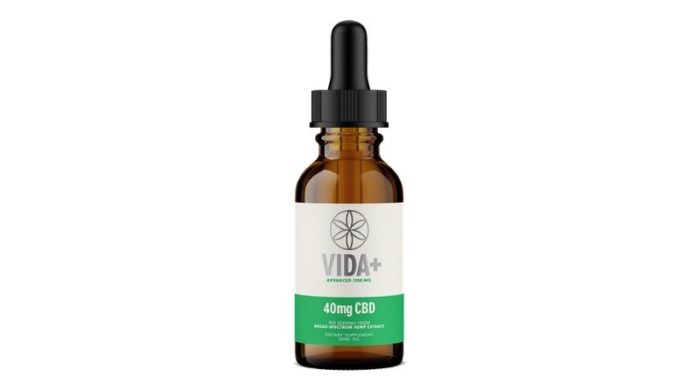 It is also made from 100% organically grown hemp. Its potency is twice as high as that of the Regular variety. Thus 1ml of the tincture gives the user 40mg of CBD. A bottle of this tincture oil retails at $99.99.
Vida+ Ultimate CBD Oil Tincture 1800mg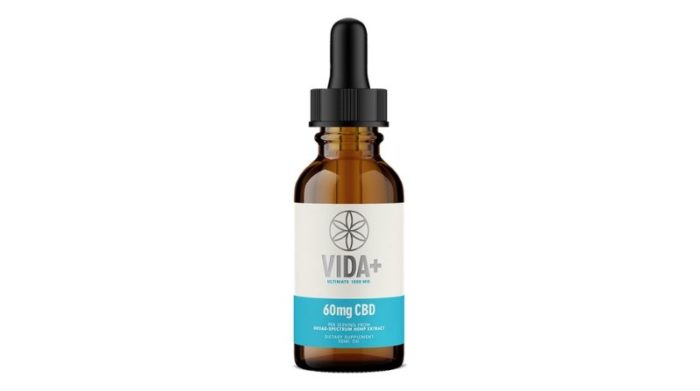 Vida Ultimate contains 60mg of CBD in each bottle.  A bottle of this oil costs $139.99.
Like the tinctures, capsules come in three varieties of different strengths: Regular, Max, and Pro. They are reviewed below in greater detail.
Vida+ CBD Capsules Regular 7.5mg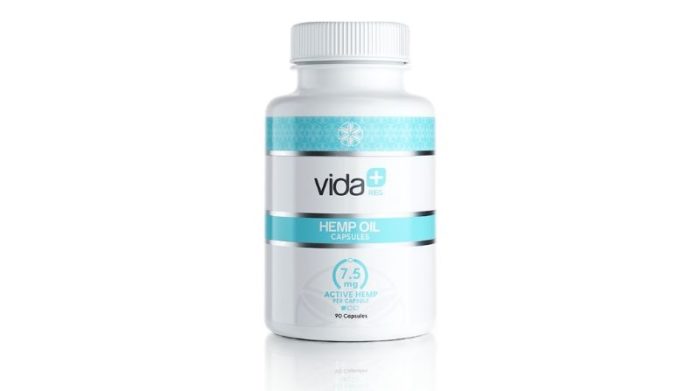 These products are ideal for a person who needs to take their CBD on the go. Besides hemp extract, they have a blend of natural ingredients whose rights are reserved only to Vida+. The bottle is made from proprietary technology to give the capsules longevity. Each bottle contains 90 pieces, each of which has 7.5mg of CBD. Besides broad-spectrum hemp extract, the capsules also include the following ingredients. Boswellin leaf extract, devils claw root extract, and turmeric root extract and MSM. Each bottle of these capsules retails at $64.99. 
Vida+ CBD Capsules Max 15mg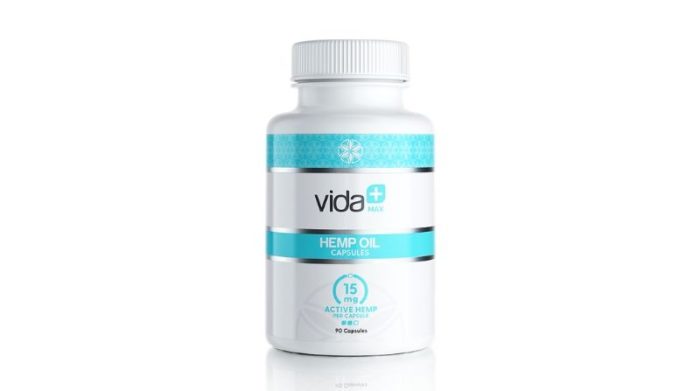 Retailing for $110 a bottle of 90 capsules, this product is meant for people who want to use the CBD at a higher potency conveniently. The capsules go through the same testing as all other Vida products and their ingredients are the same as those used in the Regular variety.
Vida+ CBD Capsules Pro 30mg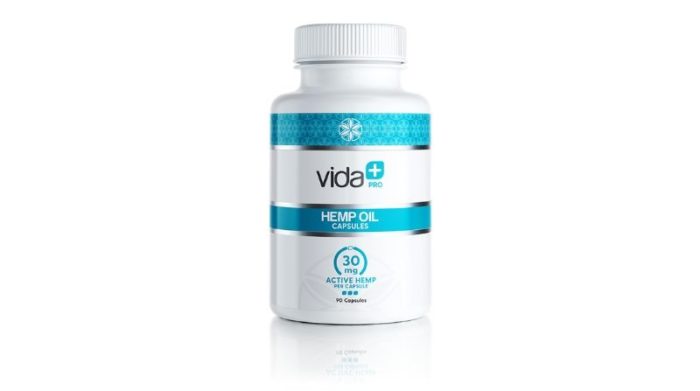 Each capsule contains 30mg of CBD. It is ideal for people who need higher potencies of CBD and prefer to take it quickly and discreetly. Each bottle of 90 capsules sells at $199.99.
The company is in the process of introducing other products in the market. These products are topicals meant for external use. The following are the products:
This lotion comes in a 50ml bottle, and in the bottle, it contains 300mg of CBD. The lotion comes with a pump that dispenses 1ml of lotion. The pump, therefore, releases 6mg of CBD each time. Besides hemp extract, the lotion has other ingredients as follows.
Shea butter

Tumeric oils

Aloe vera and 

Japanese green tea
It is meant to be among the best CBD creams used externally to produce a calming effect on the skin. The lotion also has healing effects on the skin, and it is an excellent moisturizer. 
Vida+ Vitamin C Serum With CBD
This product has 200mg in a 30ml bottle. Each ml of the serum, therefore, contains 6.5mg. Besides hemp extract, it contains the following ingredients. 
Green tea extracts

Organic Aloe Vera

Grapefruit oil 

Sodium Hyaluronate and 

Ferulic Acid
High-quality products: – They have some of

the best CBD oils

in the market and capsules manufactured in high-quality labs by highly trained experts. 

American grown hemp: – The hemp is grown in America in adherence to the high standard maintained in the country.

Reasonably Priced: – The price of the higher potency products is much lower than that of comparable products in other brands.
Few products: – The company only has two products in the market today. This is limiting for people who would prefer different products such as

CBD gummies.
This company is relatively new in the market, but its products are of high quality with transparent lab test results. They can help with your CBD needs under a reasonable price.