Arizona is one of the more socially conservative states in America. The state's average standing in the Liberal-Conservative divide is important in consideration of CBD and marijuana in general. This importance is because conservatives have generally opposed the legalization of weed, while liberals have been a bit more accommodative. Examination of marijuana laws, across the US, however, has to be on a state by state basis since some of them break from expectations. Even when conservatives and liberals have acted as expected, there are always some nuanced differences. This article examines the legality and access to CBD oil Tucson and the rest of the Grand Canyon State. 
Is CBD Oil legal in Arizona?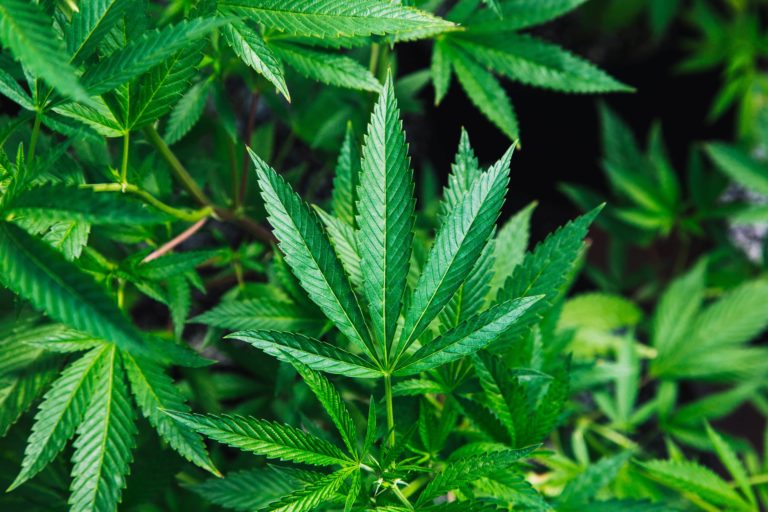 Like in many other states, Arizona cannabis laws were initially formed through a ballot initiative. Voters in Arizona passed the ballot initiative to legalize medical marijuana in 2010. It allowed the use of marijuana and its 'mixtures and preparations' to be used for treatment by people for whom it was authorized. The law prohibited the inclusion of any additives to the approved products.
This act, which was called the Arizona Medical Marijuana Act, provided that users had to have a doctor's recommendation and approval from the Arizona Department of Health Services. It also established non-profit dispensaries from which qualified individuals would buy the medical marijuana they needed.
Conflict
While this law was in place, other state legislation classified extracts such as marijuana resin as narcotics. In light of this classification of extracts as narcotics, the Arizona Medical Marijuana Act only authorized the use of the whole marijuana plant or part of it but not marijuana extracts. According to their interpretation of some law enforcers, marijuana-infused edibles, beverages, and such other products were illegal and could only be treated as narcotics.
It was this interpretation that led to the matter of medical marijuana extracts to court and a ruling that was highly significant to the relationship between the law and CBD.  
Court Case
Zander Welton was a five-year-old boy who had cortical dysplasia, a rare condition that caused the boy to experience violent seizures. These seizures had, up to that point, proved impossible to manage with any form of medication, and the boy's parents Jacob and Jennifer Welton decided to use CBD to help with the management.
The use of marijuana extract was made difficult by the Maricopa County Attorney Bill Montgomery, who declared his intention to prosecute anyone who used marijuana extract for any reason. In 2014 the Weltons, with the assistance of the ACLU, filed a lawsuit against Montgomery.
Arizona laws have evolved with time, especially with the legal separation of industrial hemp and other strains of marijuana at the federal level. Arizona has embraced this separation, and there is now no restriction on the growth, research, processing, and usage of industrial hemp. You need to ensure it contains 0.3% THC or below. This means that CBD oil is readily available in the state.
How to Get CBD Oil in Arizona
Our discussion of Arizona cannabis laws shows that CBD is legal, and this has created a good business environment for CBD sellers to set up shops in the state. This means that you can quickly get the best CBD oil in any formulation in the state. There are many CBD businesses in Arizona, and all you need to get it is to buy over the counter.  
Where to buy CBD Oil in Arizona?
Before we look at any CBD dispensary Tucson or elsewhere in the state, let's talk about buying online. Many CBD manufacturers have online platforms from which they sell their products. When you follow the right precautions, this is where you get the best of CBD in all its formulations; the best CBD oil, the  best CBD gummies, and other formulations, among others. All you need to do is to ensure that the products you buy are of good quality. 
You establish the quality of CBD products by making sure they have gone through third-party testing. Also, be sure that the CBD oil you buy is made from organic American grown hemp, and it is extracted using the supercritical CO2 extraction method. Looking at customer reviews will give you a picture of how reliable the company is when it comes to shipping and delivering the same quality as advertised.
One high-quality CBD brand we recommend is Sabaidee CBD. It has good quality products that won't put you in trouble. Their THC content is within the legally allowed range. You can check it out here:
In case you want to buy CBD oil offline, there are many walk-in marijuana shops in Arizona. The following is a list of some places where to buy CBD oil in Arizona's two leading cities: Phoenix and Tucson. 
Phoenix 
AZ CBD Dispensary 
It has a 4.8-star rating, and it is located on 13636 N Tatum Blvd #21c, Phoenix, AZ 85032.
TruMed Dispensary 
It has a 4.5-star rating. Its address is 1613 N 40th St, Phoenix, AZ 85008, and it is open from 11.00 am and 9.00 pm every day.
CBD Store AZ 
With a 4.1-star rating, the store is located on 3314 N 3rd St, Phoenix, AZ 85012. This shop is open from 11:30 am to 3.30 pm. 
Tucson 
Like it is the case with the rest of the state just walk into any CBD dispensary where no card is needed in Tucson Az.
Your CBD Store – Tucson East 
This shop has a 4.9-star rating, and it is open from 10.00 am to 5.00 pm, every day except Sunday. It is located on 1529 N Wilmot Rd, Tucson, AZ 85712, it is one of the places to go if you want to buy CBD oil in Tucson.
Botanica 
This is another place where to buy CBD oil in Tucson. It is located at 6205 N Travel Center Dr, Tucson, AZ 85741, it opens at 10 am and closes at 7 pm every day. This shop has an average 4.7-star rating from customers.
The Green Halo 
The Green Halo is located on 7710 S Wilmot Rd, Tucson, AZ 85756. It opens from 9 am to 9 pm daily except for Sunday and Wednesday. The longer working hours are an advantage to buyers.
Do I need a prescription for CBD oil in Arizona?
A medical marijuana card is needed when you are buying THC dominant medical marijuana. Still, you don't need a prescription to buy CBD oil for anxiety or any other condition.   
2020 News about CBD in Arizona
In 2020, we are likely to hear more news on Covid-19's effect on the CBD business and how the attitudes of users in Arizona have been affected by it. When it comes to the law, we are probably going to hear more on matters to do with the regulation of businesses and hemp farming activities.