Regulations on CBD are different at different levels of government, and they can be quite confusing. Some CBD is from industrial hemp, which is generally tolerated better by law. Some are from cannabis, and it is less loved. The rules are still evolving, and they change from time to time. With all these variables, it is a wise move to try and understand the law as it is from jurisdiction to jurisdiction and from time to time.  The following is a review of CBD oil in Maryland in 2020. 
Marijuana Legal Status in Maryland
In the year 2010, Maryland had the highest rate of convictions due to marijuana possession in the United States. At the time, having and using any amount of cannabis was a criminal offense. The number of arrests reduced somewhat in 2013 when medical marijuana was legalized. However, it was still a crime to have pot. This state of affairs continued until 2014. 
The state legislature passed a bill that reclassified possession to a civil infraction. Any person found in possession of 10g or less of weed would be liable to pay a fine of up to $100. While possession of marijuana was legal, possession of marijuana paraphernalia was still illegal. The law prohibited possession of rolling papers, bongs, among others, and it didn't allow smoking marijuana publicly. The general assembly changed this in 2016 and imposed penalties similar to those levied for possession of marijuana. 
The Law and Medical Marijuana in Maryland
The very first law on medical marijuana in Maryland was passed in 2003, and it was named the Darrell Putman Compassionate Act. It got its name from a retired Army Green Beret who was a Maryland native. Putman died of Non-Hodgkin Lymphoma in 1999, and he had become an advocate for the legalization of medical marijuana to help cancer patients manage their symptoms. 
This Act didn't make medical marijuana legal, but it reduced the sentence to a misdemeanor for patients who were found in possession of less than an ounce of marijuana. Such patients would then be liable for a fine not exceeding $100. At this point, the law didn't specify which conditions were eligible, and it was, therefore, somewhat open-ended.
This failure to define eligible conditions was addressed in 2011. The General assembly outlined the specific terms for which a person could use the affirmative defense that had been made available by the Darrell Putman Act. It also removed the misdemeanor charge for patients found in possession, but it retained the fine of a maximum of $100.
The law outlined that a qualifying patient would have to be at least 18 years of age and also possess certification of their ailment by a bona fide doctor. This act also limited the type of marijuana whose use was permissible to only leaves and flowers.
Do You Need a Medical Card for CBD Oil in Maryland?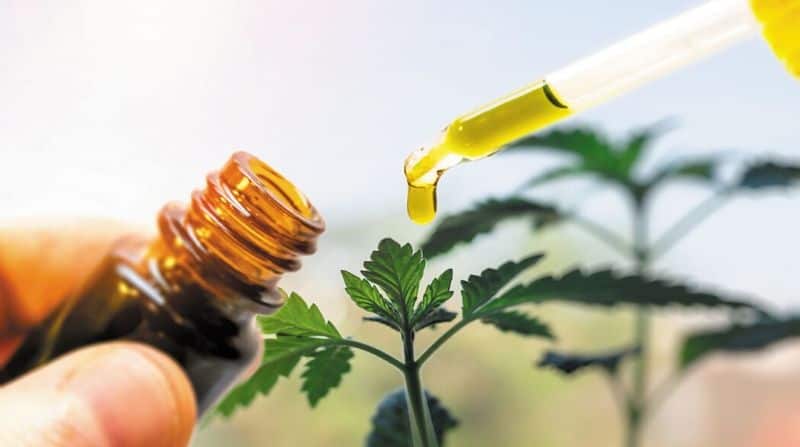 People who use marijuana for medical reasons usually require the recommendation of physicians as per the law. This recommendation enables you to get a medical marijuana card from the department of health. The medical marijuana card is necessary for a patient or their caregiver as it allows them to possess marijuana without having charges proffered against them. Where a person has a doctor's recommendation to use CBD, they only need a medical marijuana card if they want to use CBD derived from cannabis. CBD derived from hemp is readily available to all people as long as it has the federally recommended THC content of below 0.3%. 
Where to Buy CBD Oil in Maryland
Before we look at individual shops, let us look at the biggest and the most diverse source of CBD. The internet.
E-commerce for CBD has its challenges like it does in all other sectors of the economy. The main challenge includes the fact that you can only verify the quality of a product after you have received it. The seller may have hyped their products as the best CBD for anxiety or whatever other condition you want it to help you manage. You will only be sure whether this is the case when you receive the goods.
There have been cases in e-commerce where your CBD product can be shipped to the wrong address, and that can be very frustrating. By now, you may be wondering why anyone would consider buying their CBD gummies or other products online. We are looking at the online option because it could be amazing if the challenges were mitigated.
It has the widest possible variety of products. Many of the leading CBD companies have been working hard in research and development. Effective ways of taking CBD to get introduced in the market every day.
Let's show you what to look out for before you place your order for CBD oil in any of its formulations at an online outlet.
Customer Reviews
We have already observed that your inability to visit an online shop and ask questions is a significant limitation. It denies you the opportunity to assess the seller and to ask questions before committing your money and your well-being.
Customer reviews are the second-best way to get a proper assessment of the company and the products. When they come naturally, customer reviews are usually random and honest. This means that the first thing you need to do is to ensure that they have not been doctored. Most CBD sellers have sufficient integrity not to doctor the reviews. To be sure, however, it may be a good idea for you to not only look at reviews on the seller's website but also those on independent pages.
In these reviews, look out for customer reviews on the company's efficiency in shipping, whether they offer good customer support and such other administrative matters. You should also ensure you check for previous customers' comments on the quality and effectiveness of their products. It is unlikely that you will find anyone with all positive reviews on any of the categories. If, however, you find a vendor who has a significant percentage of negative reviews, you should avoid doing business with them. As a general rule of the thumb, only consider sellers who have a rating of four stars and above.
Our recommendation for an online CBD vendor is Sabaidee CBD – a brand with public lab tests, and an excellent shipping and return service, not to mention their always-on-top products coming with various strengths and flavors.
The following are some of the methods manufacturers use for quality control.
Source of hemp 
Hemp is the primary raw material used in the manufacture of CBD. It is essential to find out where the hemp was grown because, among other things, hemp is a bio-accumulator. This characteristic of hemp is the reason why the best hemp is organically grown because most toxins that find their way into the soil come from agrochemicals, and organic farming uses no chemicals. Federal and state governments in the US take the enforcement of organic farming very seriously. If they certify hemp as natural, then you can be sure it contains no toxins. With all this information, you now understand why products made from American hemp are usually the best.
Extraction Method
The other quality control measure you should look out for is how the manufacturers obtain the extract from hemp. Some extraction methods use solvents such as ethanol. When a solvent has been used, extraction must be followed by distillation to remove any residual solvent from the hemp extract. The residue might either be toxic, or it may debase the structure of cannabinoids in the extract. The supercritical CO2 method doesn't use any solvents. It is efficient and clean, which means that the extract will be free from toxins. As much as possible, therefore, order from manufacturers who use the supercritical CO2 extraction method.
Third-Party testing
This is where a manufacturer commissions a suitably certified lab to analyze their final product and find out what it contains. Third-party testing is typically used as a way of verifying the claims manufacturers make on the composition, purity, and quality of their products. The Certificates of Analysis generated from these tests should then be made public for you to see precisely what is in the product.
Once you have found an online seller who meets the above requirements, you can go ahead and place your order. You can also make these considerations when buying from a walk-in store.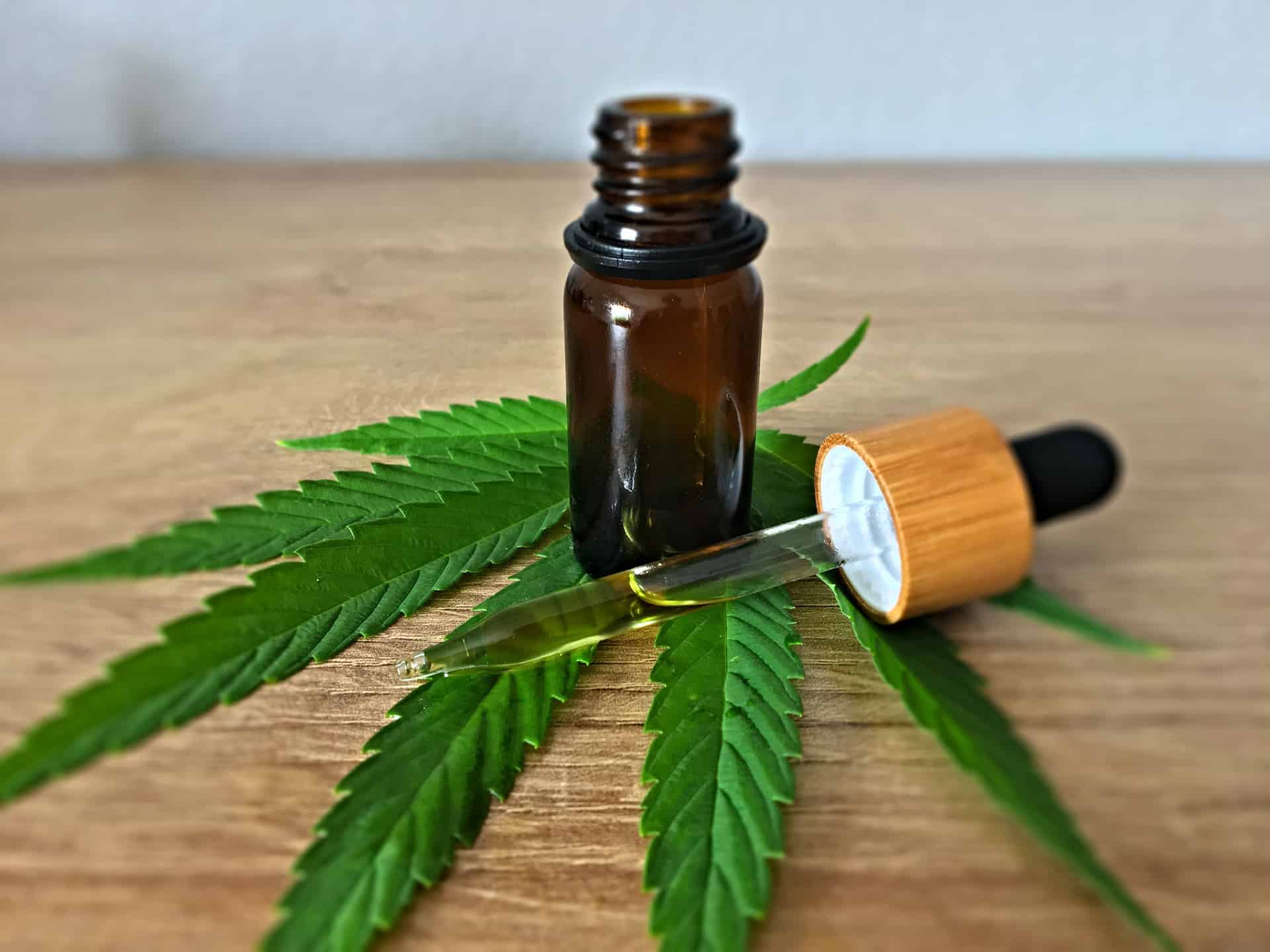 The following are some shops from which you can buy CBD in Maryland.
Baltimore 
Pure Life Wellness 
Located on 35 E Cross St, Baltimore, MD 21230, this is purely a cannabis store that is well stocked with all types of marijuana products, including CBD dominant ones. They have the best CBD oil for Parkinson's and other chronic conditions. The shop has a pleasant ambiance, and it has well-informed attendants to help you make the right decision. They open from 11.00 am and close at 5.00 pm from Tuesday to Sunday. The shop remains closed on Mondays. This establishment has an impressive 4.9-star customer rating.  
GreenLabs
This shop is located at 1522 Eastern Ave, Baltimore, MD 21231. It is from 10.00 am to 8.00 pm every day. This gives you more time to visit and get what you need. They have a customer rating of 4.8 stars, and they are a cannabis shop with a wide variety of products.
Frederick
Green Health Docs Frederic 
This outlet is located on 304 Delaware Rd, Frederick, MD 21701. Medical professionals from different specialties established it. Most of them specialize in areas related to pain, and their focus is to produce CBD as one of the alternatives to opioids. By so doing, they make their contribution to the war against opioid addiction. This establishment has the advantage of being run by doctors, which means they can offer you proper medical advice concerning your use of CBD. Customers who have previously been there give it a 4.9-star rating.
Kannavis 
This shop's address is 8709 Fingerboard Rd, Frederick, MD 21704. The establishment focuses on selling cannabis products with CBD being its most traded commodity. It has an excellent 4.7-star rating for the full range of products they have, well-informed staff, and beautiful ambiance. The shop opens at 11.00 am and closes at 5.00 pm from Monday to Saturday.
Rockville 
Peak ReLeaf 
It is located at 2001 Chapman Ave, Rockville, MD 20852, and it has a 4.8-star customer rating. The shop has a wide variety of CBD products for you to choose from. The products are available in different formulations. The staff are both friendly and well informed on their inventory and CBD in general.
Liberty 
Liberty's address is 12001 Nebel St, Rockville, MD 20852. It is a cannabis shop, and it, therefore, has a well-focused inventory to meet your needs. They open from 11.00 am to 7.00 pm from Monday to Saturday and from 12.00 noon to 5.00 pm on Sundays.
2020 News about CBD in Maryland
Like all other businesses, CBD business has been adversely affected by Covid-19. Marijuana businesses in the state have been in the vanguard of making adjustments. They seek to ensure that customers get services while observing social distancing. All this is possible because the governor of Maryland declared marijuana shops to be among essential businesses.
On matters to do with legalization, the state legislature is likely to spend more of its time trying to find ways to revive the economy. However, the general trend of legislation in Maryland is moving towards making it more and more accessible.
The law, as it is in Maryland, makes it possible for you to access hemp products across the state quickly. If there will be amendments and further improvements in the law, it will be to provide a more efficient control and taxation regime.