This article was written and verified for scientific accuracy by Dr. Leah Zitter, PhD
According to consistent scientific studies, cannabidiol (CBD) soothes muscular and body pain, relieves anxiety, hurries your healing process, and, in short, boosts your athletic performance. If you're interested in using CBD for exercise recovery, look no further – we've rounded up the best CBD oil for athletes that you can find anywhere.
Both the World Anti-Doping Agency (WADA) and the US Anti-Doping Agency (USADA) tested and removed cannabidiol as a banned substance in 2018 and 2020, respectively. While some US sports associations and leagues continue to ban CBD for athletes (the NBA being one example), other US sports leagues, like the National Football League and the Big3 basketball league, approve the drug for its pain-relief properties. 
Ironically, CBD seems to be safer – certainly more effective – than over-the-counter non-steroidal anti-inflammatory drugs (NSAIDs), like ibuprofen (Advil) and naproxen sodium (Aleve) that may either contain health risks or become addictive, if used frequently.
Read on for our top picks for CBD oils for athletes, along with everything you need to know about taking CBD for pain, inflammation, or muscle recovery.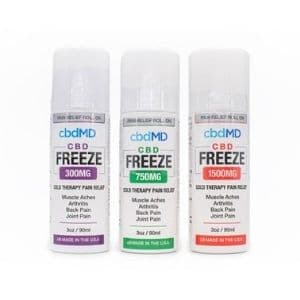 Highlights
High CBD content
Broad Spectrum
Additional ingredients enhance its effectiveness
Get 10% off cbdMD CBD Freeze as an AmericanMarijuana reader. Use this code at checkout: AMMA
Get Discount
CbdMD is a leading manufacturer of cannabis products. Products include tinctures, gummies, topicals, capsules, and soft gels. For athletes, their topical products are the most applicable. CBD Pain Freeze is one of the most potent CBD creams in the market.  
Benefits:
High CBD content: 1500mg in a 90ml bottle.

Broad spectrum product from carefully selected American grown hemp. Contains cannabinoids and other bio-compounds, each extracted separately to ensure the product doesn't contain wax and other impurities.

Additional ingredients, like Aloe Vera, enhance its effectiveness. Also contains menthol and Arnica Montana, a soothing agent to boost the cream's ability to relieve pain.
2.

Lazarus Naturals CBD Balm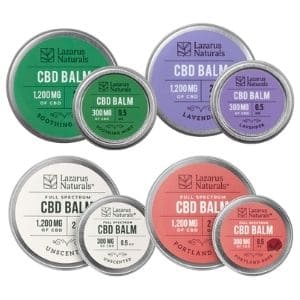 Highlights
Varied potencies
Contains beeswax
It comes in different scents
Get 10% off Lazarus Naturals CBD Balm as an AmericanMarijuana reader. Use this code at checkout: AMMA
Get Discount
This is a topical product, perfect for post-workout relief. It is made from full-spectrum hemp alongside other ingredients. All its ingredients work together to become even more effective in the management of pain and inflammation. The balm is usually packaged in potencies of between 300mg and 1200 mg of CBD.
Benefits:
Potency range of 300mg to 1200 mg of CBD. Full-spectrum hemp among other ingredients. 

Contains organic beeswax for pain and inflammation. Other ingredients include organic mango butter, basil oil, menthol, oleic acid, isopropyl myristate, wintergreen oil, fractionated coconut oil, and red pepper extract. Its fractionated coconut oil product supplies you with greater bioavailability.

Comes in different scents that include Cedar Citrus, Soothing Mint, Portland Rose, Lavender, and Unscented.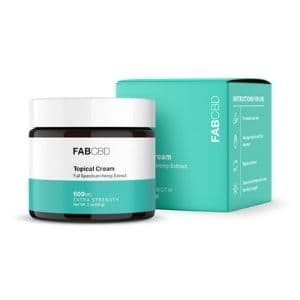 Highlights
600mg of CBD
Mild orange flavor
Full-spectrum
Get 20% off Fab CBD Topical Cream as an AmericanMarijuana reader. Use this code at checkout: AMMA
Get Discount
Benefits:
600mg of CBD 600mg from Colorado-grown hemp.

Mild orange flavor. 

Full-spectrum
Ingredients include distilled water, cocoa butter, olive oil, polysorbate 60, chamomile, citric acid, cinnamon, blood orange essential oil, Aloe Vera, Cetearyl Alcohol, Coconut Oil, Vitamin E, Optiphen Plus, Potassium Sorbate. All these ingredients combine to provide relief from pain and inflammation and nourish the user's skin.
Fab CBD Topical Cream is more bioavailable and fast-acting than most competitors.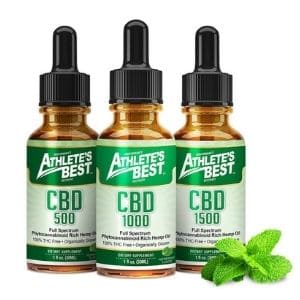 Highlights
Uses proprietary nanotechnology
High bioavailability
Made by an athlete-focused company
Get 10% off all Athlete's Best products as an AmericanMarijuana reader. Use this code at checkout: AMMA
Get Discount
This company was established by a professional athlete, Kris Vigue, who suffered an injury that ended his baseball career in 2002. He and Dr. Jim Vigue founded the company to provide CBD for athletes. The company uses nanotechnology to improve the bioavailability of the products they make. Athletes Best manufactures soft gels and topicals, as well as other CBD product formulations.
Benefits:
Uses nanotechnology to ensure that their CBD products have the smallest possible particles for ease of absorption.

High bioavailability to fully absorb into the endocannabinoid system. That's because particles from this nanotechnology-processed oil are 200 times smaller than those of regular CBD oil.

The company's tinctures are formulated to soothe anxiety and provide focus. Tinctures come in three flavors: Peppermint, lemon, and orange.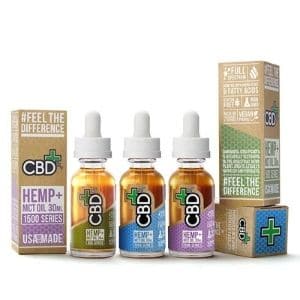 Highlights
Made from organic hemp
Contain turmeric and spirulina
Above-normal terpene content
Get 10% off all CBDfx products as an AmericanMarijuana reader. Use this code at checkout: AMMA
Get Discount
A long standing company, CBDfx has about fifty products for athletes, with one of its most popular – and helpful – being its gummies.
Benefits:
Made from organic hemp, American grown.

Contains turmeric and spirulina to boost anti-inflammatory effects.

Above-average terpene content 
Benefits of CBD to Athletes
Ongoing reliable studies on the application of CBD for athletes shows that CBD:
Other studies show CBD balms could treat scars and psoriasis, while certain CBD edibles and vaping speed recovery and promote muscle growth.
How to take CBD for athletes
Cannabidiol (CBD) can be vaped, ingested, or applied as a muscle balm. It could also be sucked as a CBD pill or candy, drunk as a CBD-laced brew (e.g. as CBD coffee, beer, or pre-workout drink), or dropped as oil under your tongue. The inhalation process rushes the compounds of your brain faster than the other methods.
Side Effects of CBD For Athletes
The most common side effects are:
sleepiness

diarrhea

changes in weight

changes in appetite
According to The Essentials of Pain Medicine, Fourth Ed.:
There are no documented deaths from cannabis or cannabinoid-based products. In a systematic review of studies of oral and oral-mucosal cannabis for various medical conditions, the majority of adverse events reports were considered non-serious (96.6%).
Other studies caution CBD oil in use in adolescents, as it may affect their developing brains. 
It would be advisable to start slow and small; certainly to speak with your healthcare provider and coach before buying and using CBD for athletes.