If you're looking for a CBD brand, you'll probably trust brands that have been in the industry for a long time already. However, as a consumer, it's important for you to understand that it's not the only thing that determines how good a brand is.
Just CBD might be a new brand but it doesn't mean that it's not capable of delivering high-quality CBD products. In fact, it has CBD products, like CBD gummies and CBD oils, that are gaining more and more popularity among CBD consumers.
In this Just CBD review, you'll find out everything you need to know about the brand and its best-selling products.
Compared with the big names in the cannabinoid industry, Just CBD is a fairly new player. It was just established in 2017 with the goal of showing people worldwide the true value of CBD.
Being new, it's important for a brand to tell consumers exactly who they are, how they process their products, and where they get their raw materials. These details add to their consumers' peace of mind and confidence in taking their products.
Furthermore, Just CBD offers discounts so you can get your CBD products at a much affordable price.
Going through Just CBD's website, you won't find a lot of information about them. However, they do have tons of information about CBD. They even have sections for frequently asked questions and articles about CBD.
They also have a separate section for lab reports. In today's market where a huge number of CBD products have questionable quality and safety, having lab reports that are readily accessible is a good thing.
Just CBD ships to all 50 states and even worldwide.
Just CBD Product Highlights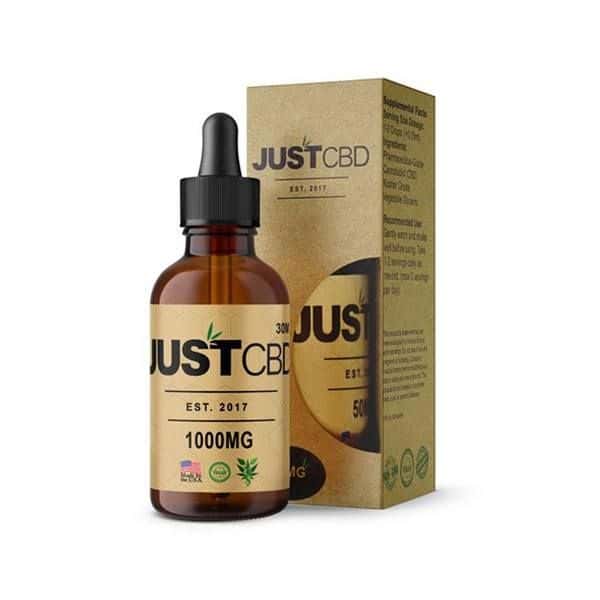 Just CBD has an interesting selection for its CBD oil. You have three different varieties to choose from- coconut oil tincture, hemp seed oil, and liquid honey tincture.
Among the three, liquid honey is the most interesting product. 
You see, a lot of companies stay away from adding extra sugars and sweeteners to their products so it's interesting that they chose to add honey to the tinctures. 
Well, it's probably working for them because it dramatically improved the taste of their tinctures. Plus, it also enables its consumers to experience honey's natural benefits.
All of the products under this category are available in 6 different potencies. The lowest is 50mg while the strongest bottle contains 1500mg of CBD.
In addition to the CBD oil bottles, you can also get the Daily Dose variety which offers 2000mg of CBD. It's a pre-filled product that lets you take one accurate dose per day.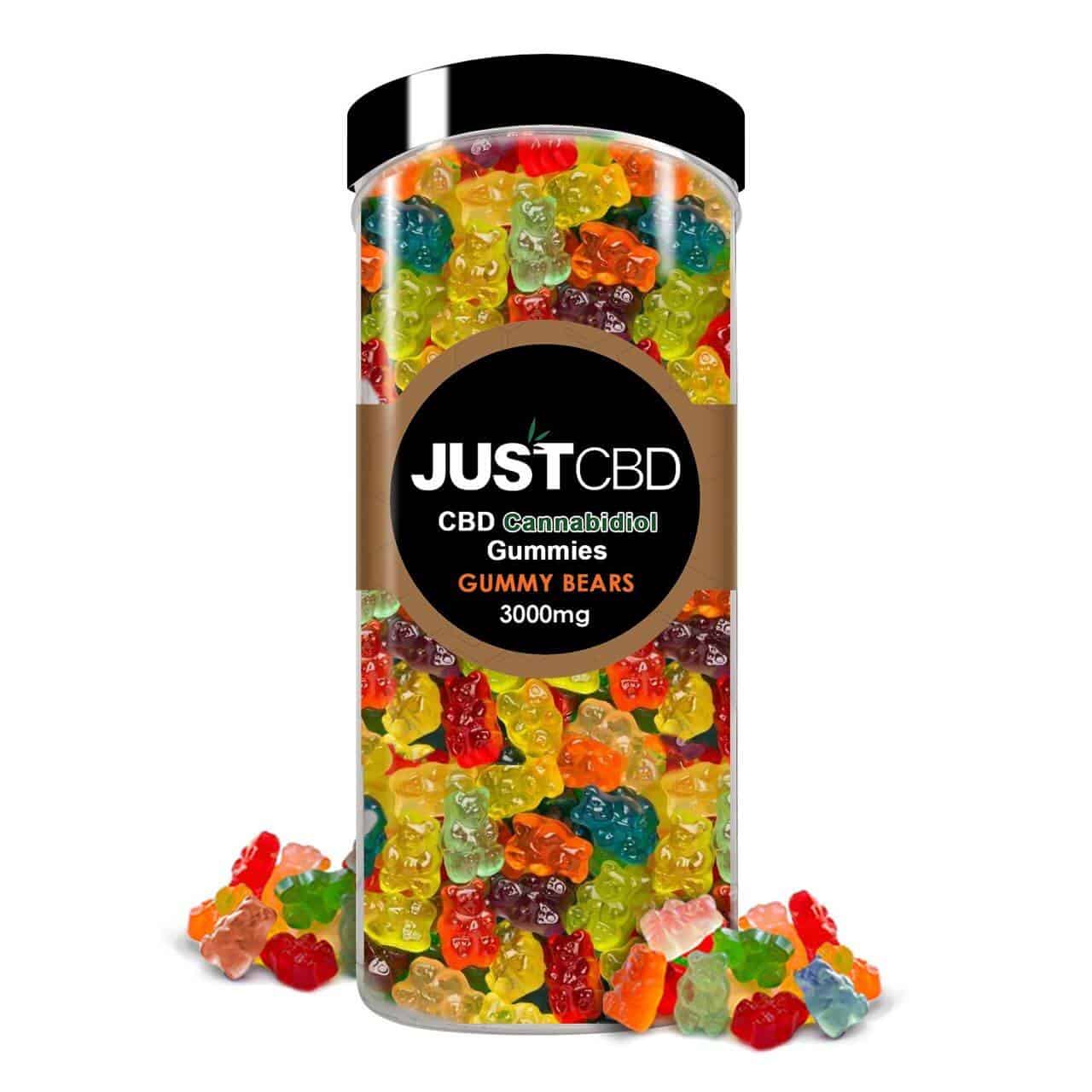 These gummies allow you to experience the benefits of CBD oil tinctures in a more fun and exciting way. They come in really tasty flavors without the strong aftertaste you'd get from other brands.
Your choices include sour worms, apple rings, blueberry rings, peach rings, and so much more. In terms of potency, you can get each flavor in jars of different sizes. Potency ranges from 250mg to 3,000mg of CBD.
The plant used to make these gummies contains 0.2 THC and it's considered legal in all states.
Now, if you are diabetic or you simply want to reduce your overall sugar intake, you might want to skip those flavors and get the sugar-version. It also has no cholesterol.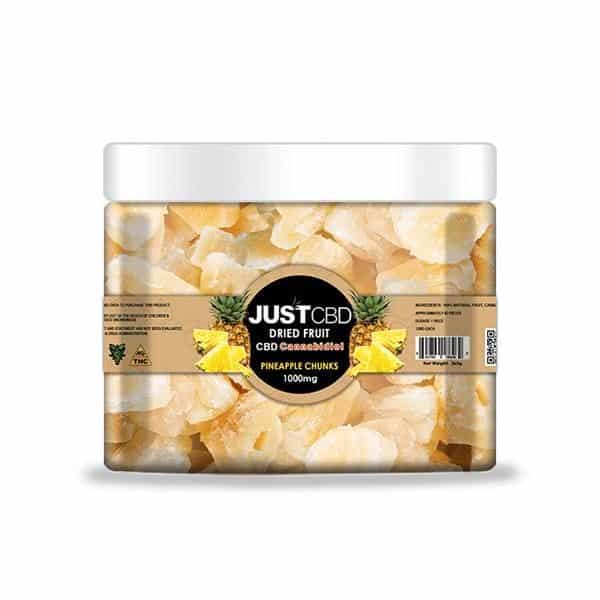 Under the edibles category, you'll find the Just Chocolate Cocoa Quinoa Bites. It has bitter-sweet chocolate, organic quinoa, and cannabidiol. 
This product is supposed to combine CBD and chocolate which is a nice thing. It makes taking CBD a lot easier, particularly if you aren't a fan of CBD's natural tart taste.
One bottle has about 17 to 23 pieces which offer 250mg of CBD in total. Calorie per serving is 310.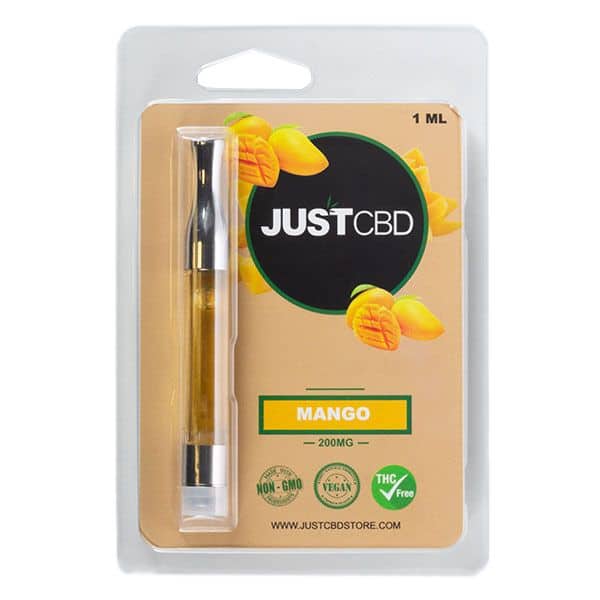 The brand offers rechargeable vape pens which are a great product to invest in if you have an on-the-go lifestyle. You can use them while walking down the street or on your bed before you sleep.
The vaporizer pens are available in different colors, sizes, and shapes. These choices allow you to pick one that meets your needs and preferences.
As for CBD vape oils, there are 8 satisfying flavors you can choose from. Whether you want something fruity or refreshing, you'll have a choice.
Each flavor is available in the following potencies: 100mg, 250mg, 500mg, and 1000mg of CBD.
The vape oils are made with USP grade propylene glycol and vegetable glycerin. They do not contain tobacco and you can only use them in vaporizers.
Take note that you can't use these vape oils as a substitute for your tinctures and CBD oils.
Just CBD Bath Bombs and Soap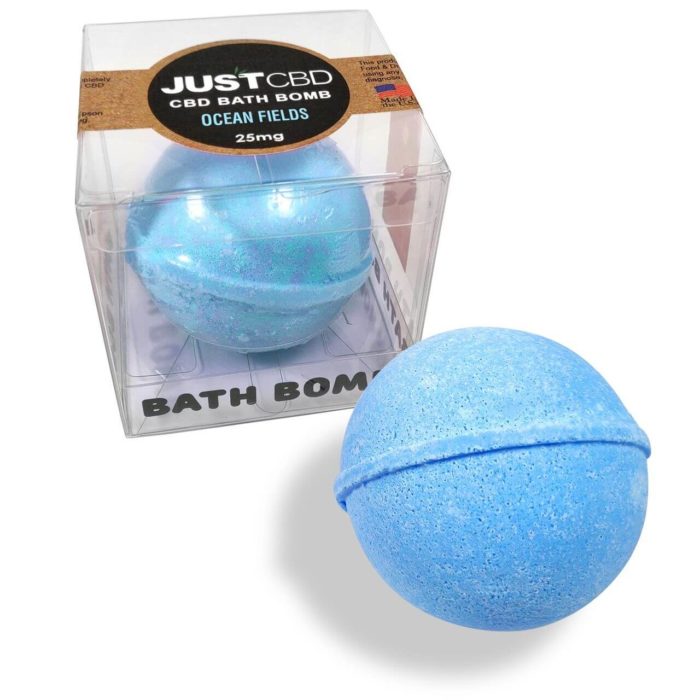 For those who want to relax and ease away stress, Just CBD offers bath bombs and soap to help make you feel refreshed and rejuvenated. Each piece has all-natural CBD oils that aim to also bring back your skin's natural health and condition.
The hemp soaps are available in 4 different variants. The bath bombs, on the other hand, are offered in 6 variants.
The bath bombs are formulated with 25mg of hemp isolate, Epsom salt, essential oils, sodium bicarbonate, corn starch, and colors. 
The soap, meanwhile, contains really good oils for the skin like organic olive oil, coconut oil, palm oil, and hemp oil.
Now, if you prefer something more moisturizing, get the Just CBD massage oil which is available in two different sizes- 250mg and 500mg.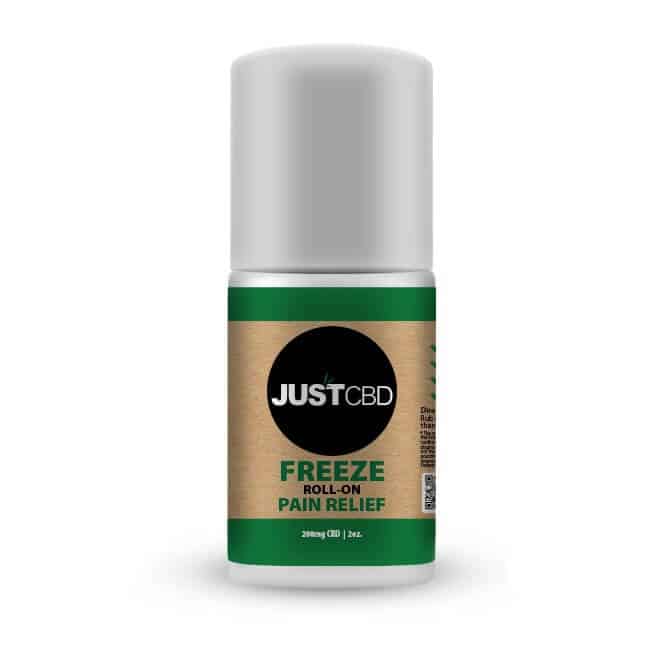 One of the conditions CBD is believed to be beneficial is pain . That's why it isn't surprising to find Just CBD releasing a couple of products to help with that.
Its CBD Infused Pain Cream is available in two different strengths- 100mg and 250mg. Each bottle has vitamin E, sunflower seed, rose flower water, witch hazel water, organic aloe, hemp CBD extract, and organic hemp seed oil to name a few.
If you aren't a fan of creams, you can go with the roll-ons. They are more potent and more refreshing to the skin.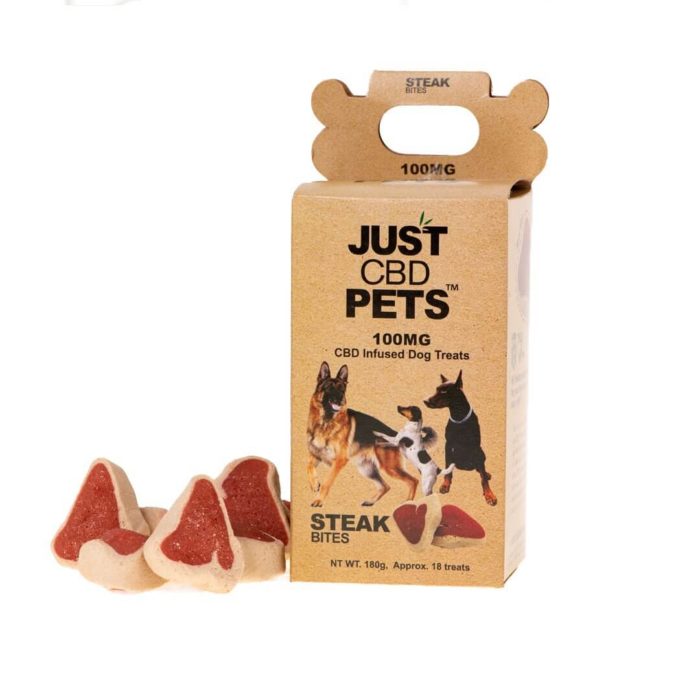 Just CBD's line of pet products is quite interesting, particularly the flavors.
For cats, its pet tinctures are available in salmon and tuna flavors which they'll find appealing. For dogs, you can get a tincture in either bacon or beef flavor.
The tinctures are available in three different strengths- 100mg, 250mg, and 500mg. 
Take note that there are things you need to consider when determining the right potency for your pet. The list includes the size of your pet and the severity of the condition you want to address with CBD.
There are also pets that aren't willing to take CBD tinctures even if you add them to their food and drinks. If that's the case with your dog or cat, you can get the CBD-infused pet treats.
Compared with other brands, Just CBD has a huge range of products. From CBD tinctures to edibles and pet products, you definitely have an option from this brand.
Apart from the types of CBD products, the brand also makes sure that you have lots of options in terms of flavors and potencies. So even if you have picky taste buds or if your condition requires a certain potency, you'll be able to pick a product from this brand.
As mentioned earlier, Just CBD has more than just the basic gummies you'll find from other brands. For one, there's the liquid honey tincture which has a better flavor profile than other tinctures. 
They also have the CBD honey sticks that are pre-prepared with a smaller dose of CBD which you can take on-the-go.
The brand provides in-depth certificates of analysis for all the products they sell. What's interesting is that apart from the Cannabinoid content, the certificate also includes the exact measurements of all the ingredients.
Not enough information about the brand
For a new brand, it's important to provide as much information as possible. This is what will make consumers trust you.
They need to know the process you use to make your CBD products as well as the source of their raw materials. Consumers also need to get an idea of what a company does to ensure their safety.
Just CBD is a fairly new player in the CBD industry. As a new brand, it's starting to gain more and more followers which isn't surprising.
The brand has a huge range of products to meet different needs and preferences. The flavors and potencies it offers are quite impressive as well.
Even if you favor low dose CBD or you want something that doesn't actually taste like CBD, you'll find a product for you here.