We have rounded up products we think will be useful for our readers. Should you purchase one of the products through links on our site, we may receive a small commission. 
2021 Best Weed Vape Pen Picks
If you aren't vaping your botanicals on-the-go, are you really a part of the herbal revolution? Vape pens put the power of cannabis in the palm of your hand. We aren't knocking a good old-fashioned joint, but this method results in combustion that produces over 100 chemicals not released by vaporization. Vape pens will heat your material of choice without combustion, converting cannabinoids and terpenes into silky smooth vapor. We put our lungs to work, testing each type of vape pen to help you find the best vape for your lifestyle. It's a hard job, but someone has to do it, right? Here are our top weed pen picks for 2021. 
3 Different Types of Weed Vape Pens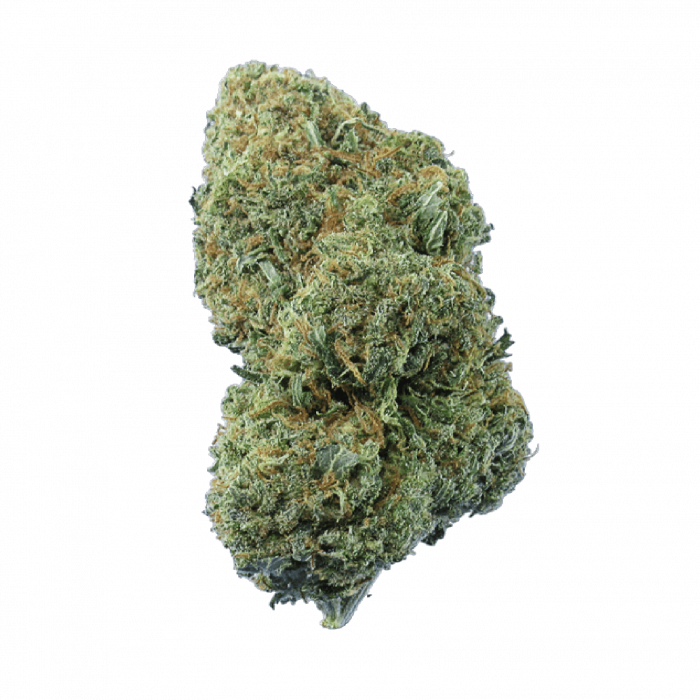 A dry herb vaporizer heats cannabis flower. This type of vape pen offers the most distinct flavor profiles compared to other methods. Dry herbs are more convenient to use than liquids and require considerably less maintenance than pens used for vaping oil or concentrates. Dry herb vaporizers are an excellent choice for smokers who are just getting into vaping.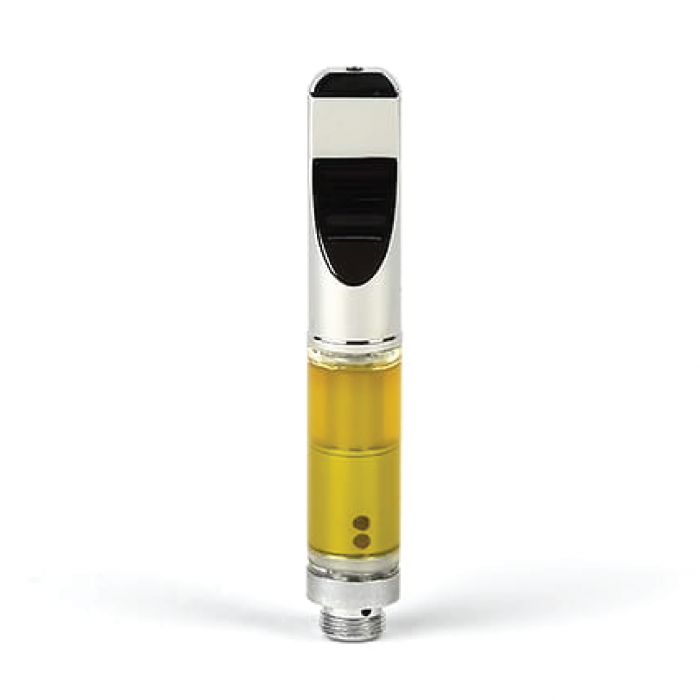 2) Oils/E-liquid Vape Pens
Oil vapes use pre-filled or refillable cartridges containing e-juice or oils. Vape juice, also called e-juice or e-liquid, is a mixture of water (sometimes alcohol), food-grade flavoring, propylene glycol (PG) or vegetable glycerin (VG), and cannabinoids. Oils are extracted from the flowers and buds of marijuana or hemp plants and typically contain a thinning agent, such as PG, VG, or medium-chain triglyceride (MCT). .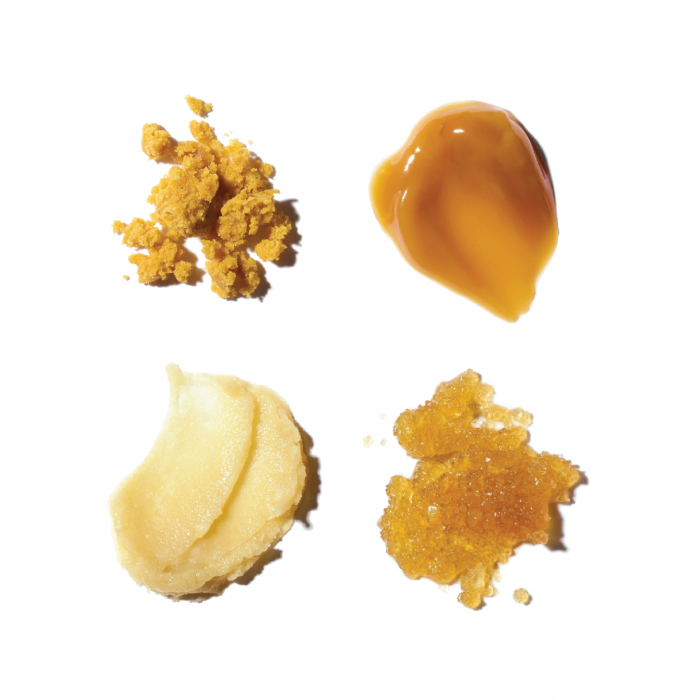 Dab pens, also known as wax pens, are used to consume various forms of cannabis concentrates, including wax, shatter, and rosin. The process involves placing the concentrates on the heating coils to melt and absorb into the wick. Take long, smooth pulls to get the best vapor out of the dab pen.
Best Weed Vape Pens for Oils

Good things really do come in small packages. Coming in at 4 inches, the Rubi from Kandipens packs a large vaping experience into a compact design. The refillable pods and universal USB charging port put these vape pens for oil on another level when it comes to versatility. There are no voltage settings, but the OCELL ceramic coil technology regulates the temperature for impressive vapor production. Refilling the pod is a breeze. Simply pop it out, fill it with your choice of e-juice, and snap the pod back in. The only drawback to this otherwise impressive device is that you have to take the pod out to see how much liquid is left. 
Refillable 1ML Capacity Pod
8 Second Auto-Shut Off
LED Battery Indicator
Lifetime Warranty (Battery)
Leak-Proof Pod Design with No Spit-Back

Use Code 'BEST10' for 10% OFF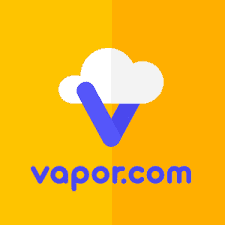 Use Code 'AMMA' for 20% OFF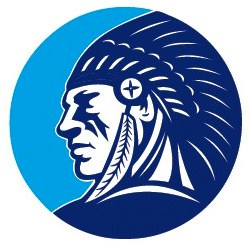 Use Code 'SAVENOW' for 10% OFF

In true Kandypens fashion, the Slim marijuana vape pen forgoes buttons for an effortless draw activation. The kit includes a refillable cartridge with a 510 connection to the battery that also fits some pre-filled cartridges if you're more into plug-and-play vaping. The stylus tip is more than just an aesthetic design choice. You can use the Slim as a pen for touch-screen devices like tablets and smartphones. The vapor quality and density are what you'd expect from a draw activated vape pen. The Slim Kit from Kandypens is an excellent option for beginners that only want to vape e-liquid and oils. 
280mAh Battery
3.5V Output
.5ML Tank
Stylus tip
510 Thread Battery Connection

Use Code 'BEST10' for 10% OFF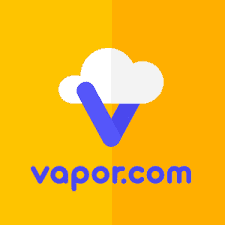 Use Code 'AMMA' for 20% OFF

Two experiences in one vape. The Yocan Evolve Plus cannabis vape pen doubles the fun with two different atomizers to easily switch between wax and oils. The single quartz coil is for thicker waxes and cannabis concentrates. The second tank you fill from the top with oils or e-liquids. Depending on how frequently you take hits, the Yocan Evolve Plus battery should last you an average of 3 to 6 hours. There are no fixed voltage options, but operating the device is fool-proof. Click the button five times to activate and hold the button down to take a draw. 
Instant Heat-up
650mAh battery
Very Portable and Discreet
Works for oils and concentrates

Use Code 'BEST10' for 10% OFF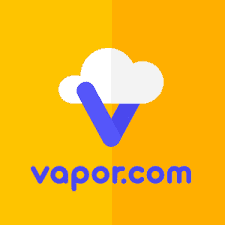 Use Code 'AMMA' for 20% OFF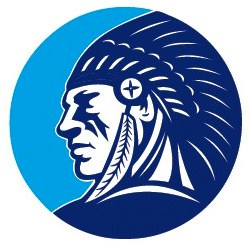 Use Code 'SAVENOW' for 10% OFF

More predictability, control, and potency than ever before. The Pax Era Pro offers all the fun of vaping without the hassle of refilling cartridges. This sophisticated weed pen from Pax Labs uses PAXSmart pods that remember your preferred temperature and dose settings to personalize your enjoyment of each strain and flavor. The smartphone app unlocks precise temperature controls and in-depth information about the oil you're vaping. You can access a full profile of the manufacturer, cannabis strain, and lab results for cannabinoid and terpenes potencies. The Era Pro passed rigorous safety tests to become the only UL-certified cannabis-only vaporizer on the market.
UL-certified for a safer battery experience
PAXSmart™ pods remember your favorite temperature and dose settings
ExpertTemp™ sets your pod temperature to the extractor's recommendation
App support via Bluetooth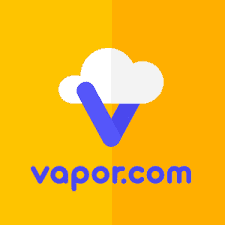 Use Code 'AMMA' for 20% OFF
Best Weed Pens for Dry Herb

Grenco Science added another impressive vape pen for weed to their industry-leading lineup of vaporizers. The G Pen Pro features an intuitive design with smart button activation to control the power and temperature settings. The outer casing is made of lightweight, durable aluminum housing a ceramic heating chamber that holds a capacity of 0.25g of dry herbs. Rapid heating achieves vaporization temperatures in 30 seconds, and the build-in shut-off feature keeps you safe in case powering down slips your mind after a session. Users report that the G Pen Pro doesn't produce a ton of visible vapor or extremely dense hits, but it gets the job done.
30 second heat-up time

3 pre-set temperatures

Smart button activation

Automatic shutoff
Aluminum outer body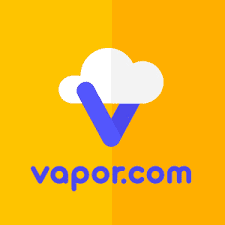 Use Code 'AMMA' for 20% OFF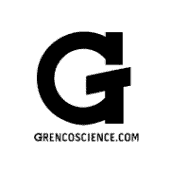 Use Code 'FOURTWENTY5' for 5% OFF

Use Code 'SAVENOW' for 10% OFF

The Herb-e Micro offers a dual temperature control to give you options for how you want to vape. The yellow "happy" mode provides a more relaxed experience with light vapor and flavorful hauls. The red "angry" mode turns the session up to the highest temperature for maximum vapor production. 5 clicks along with flashing lights will inform you when the device is ready for action or turned off. The metal body is wrapped in carbon fiber for added insulation to keep the heat in and prevent the exterior from becoming too hot to handle. The 1200mAh battery will push the boundaries of how much herb you can vape, giving up to 10 uses before requiring a charge. 
Aerospace aluminum chamber

Dual temperature control

0.5g loading chamber

5 clicks to turn on or off
90-day warranty

Use Code 'BEST10' for 10% OFF

Pax appears twice on this list for a good reason. Their vape game is on point, serving up the perfect blend of innovative tech and user-friendly controls. Pure and consistent vapor is the foundation of the entire Pax line, and the Pax 3 doubles down on this promise with dual compatibility for loose leaf and concentrates. Get 8 to 10 sessions per charge and choose from five dynamic temperature modes to get the most out of your cannabis. A single button, haptic feedback, and LED lights make operating the Pax 3 so simple your grandmother could do it. 
Dual compatibility - concentrates and dry herb

20 second heat-up time

Bluetooth smartphone connection

360 - 420 F temp range

4 color options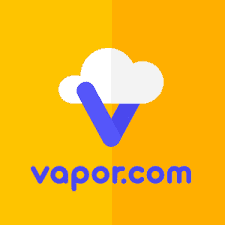 Use Code 'AMMA' for 20% OFF

Lightweight and durable, the Atmos Jump is a high quality dry herb vape pen for its price. The carbon chamber is made of anodized steel that uses conduction to heat your herb. The LED lights on the front will glow orange to indicate the device is heating. The lights will turn green when the unit has reached peak temperature. Since there is only one temperature setting, users are not able to calibrate the vapor production. The Atmos Jump delivers decent vapor quality, but anyone looking for hard-hitting pulls will find the Jump a bit lacking. The battery delivers 30 minutes of session time and takes approximately 3 hours to reach a full charge. 
Carbon loading chamber

Single button operation

Convection heating

1200mAh battery
Great customer service

Use Code 'BEST10' for 10% OFF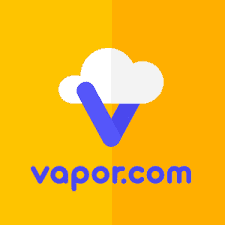 Use Code 'AMMA' for 20% OFF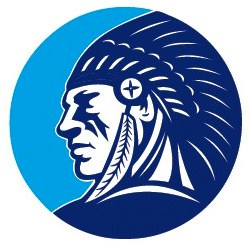 Use Code 'SAVENOW' for 10% OFF
Best Weed Pens for Concentrates

The Dr. Dabber Ghost THC vape pen is the original low-heat vaporizer for oils and waxes. The kit comes with a stainless steel loading tool, a USB charger, and a shatterproof silicone storage ball for your concentrates. Instead of ramping up to extreme heat, the titanium atomizer slowly heats to the ideal temperature. This avoids overheating or burning your materials and ensures you get the full flavor profiles. Simply pour a few drops of oil onto the heating coil, press the button to fire up, and inhale through the mouthpiece. Easily upgrade the plastic mouthpiece to one of the many attachments from the lineup of Dr. Dabber accessories.
Shatterproof storage ball

Titanium heating technology

Receded coil atomizer

Low-heat titanium technology
Compatible with oils and waxes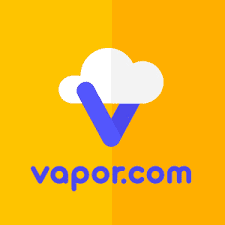 Use Code 'AMMA' for 20% OFF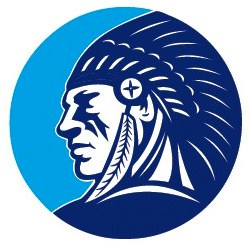 Use Code 'SAVENOW' for 10% OFF

Use Code 'SAVENOW' for 10% OFF

Two-time "Best Weed Vaporizer" winner by High Times, the Linx Hypnos Zero delivers full flavor wrapped in an innovative design. A glass mouthpiece sits atop the ceramic plate and chamber that use zero fibers, plastics, or paints for toxin-free vapor. The uniquely designed ceramic plate evenly heats your concentrates to effectively vaporize every last drop, leaving little to no waste. Hypnos atomizers are compatible with most 510 batteries. However, some may not make a connection and might not allow for the optimal effect. 
All-ceramic heating chamber

4 temperature settings

Minimal reclaim

Medical-grade components for vapor path
Even and instant heating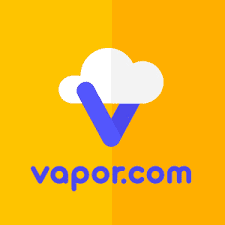 Use Code 'AMMA' for 20% OFF

The Mig Vapor Wasp features a green MV diamond button that optimizes the temperature to evenly heat your concentrates for ultra smooth hits. This marijuana pen is ideal for the casual smoker looking for decent hauls on the go. The mesh screen attached to the mouthpiece prevents the unpleasant experience of dabs from splashing back into your mouth or on your lips. The carborundum coil is a premium heating element. It has high thermal conductivity and low thermal expansibility. That's a fancy way of saying it doesn't melt or decompose at high temperatures, keeping your vapor clean and free of chemical interference from your device. 
Coilless ceramic bowl

3 heat settings

Sesh mode

Built-in carb cap and dab tool
Fast-charging and long battery life

Puffco is no stranger to producing high-quality dabbing devices, and the Plus weed vape pen is no exception. The mouthpiece combines a loading tool, splash guard, and carb cap for optimal portability and easy loading. The pressure-sealed ceramic bowl evenly heats the oil for pure, flavorful clouds. The three heat settings are perfectly accented by sesh mode functionality. Double tap the button for 12 seconds of continuous heat for a full medicated dose. Be cautious of overloading. Stick to small bowls and make use of the lower temperatures to get impressive hits and find flavors you didn't even know existed. 
Coilless ceramic bowl

3 heat settings

Sesh mode

Built-in carb cap and dab tool
Fast-charging and long battery life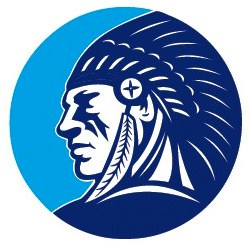 Use Code 'SAVENOW' for 10% OFF

Use Code 'SAVENOW' for 10% OFF
How to Use Weed Vape Pens
The following are the steps to take when using a weed vape pen:
Ensure the pen is fully charged.

If it uses a power button, switch it on by rapidly clicking the button five times. If your pen battery is draw activated, simply inhale and it will heat up.

If draws are button activated, press the button at the same time as you inhale. Be cautious about pressing the button too far in advance before inhaling. The vapor and the mouthpiece may get too hot, making for an uncomfortable session.

When using THC vape pens for oils, don't take a huge hit the first time. Take a small puff to gauge the effects and then gradually increase the size of your draws.
How to Clean Weed Vape Pens
The following are some steps to follow when cleaning marijuana vape pens.
Ensure that you don't put water or alcohol in the chamber where the wick is.

Dismantle the heating chamber and remove the mouthpiece. Clean them separately using a cotton swab. The swab can be dry or dipped in an alcohol solution, preferably isopropyl. Continue cleaning all parts of the pen until there is no residue.

Be careful to apply just the right amount of pressure on the heating coil when cleaning. If you push it too hard, it will break due to its delicate nature.

After cleaning, ensure all parts are dry before reassembling and using the device.
Ideal Temperature Settings to Vape Weed
The ideal temperature settings depend on the type of product you are using. If your weed is too moist, higher temperatures will be needed to dry your buds before you can light up. The best temperature settings for vaping dry herb typically fall between 320°F to 428°F.
When you are vaping oils and concentrates, the right temperature is determined by the boiling points of the different concentrates. A good range for vaping concentrates is 320°F to 450°F. The best oil vape pens should have an option to set the temperature to customize your vaping experience based on the concentrate materials you're using.
What Makes a Good Weed Vape Pen?
At the end of the day, you can use any vape pen to get you where you want to go. However, if you're looking for a quality vaping experience from a device that will last, you will need to consider a few details.
Price/Value: You don't have to shell out tons of cash to get a good vape, but you should make sure you're getting a device made from quality materials that can hold a decent charge.
Vapor Production: Airflow will dictate vapor production quality. Increased airflow is less harsh on the throat, resulting in cooler draws and more vapor. Decreased airflow produces harsh hits and less vapor.
Heat-Up Time: Your vape pen should take no longer than 60 seconds to heat up to your preferred temperature. When using a new vape, start at the lowest temperature and work up to find the best heat setting for your materials. 
Battery Life: The battery life depends on how often you use the device. You should get multiple sessions from one charge. Passthrough charging is ideal for those who don't want to hold their hits until the vape is done charging. 
Aesthetics: The overall aesthetic is subject to personal preference. However, you want a vape pen that can easily fit in your hand and offers a discrete experience. Unless you prefer everyone on the block knows you're taking a haul.
Interoperability: This isn't a must-have, but interoperability with smartphone apps really does add value. You get full control of temperature settings to customize your vaping experience.
Vape pens for weed, oils, and concentrates all follow a similar design. Most portable vaporizers include a chamber or cartridge to hold the materials, an atomizer, a heating element, and a battery. The atomizer has a heating element nested in a steel or ceramic housing. The element is activated by a trigger button or direct draw to heat the dried herb, concentrate, or oil to form tiny vapor droplets for inhalation. Vapor is inhaled through the mouthpiece that is typically made from glass, silicone, or plastic.
Are Vape Pens Bad for You?
Since vaporizers heat materials below combustion, you are inhaling water vapor and not smoke. This maintains a higher level of your herb's cannabinoids and terpenes while reducing the harmful toxins associated with smoking that requires combustion. However, research into the health effects of vaping is ongoing, and it may take some time before we understand the long-term risks. 
Frequently Asked Questions
What are the benefits of using a vape pen for weed?
Vape pens are a convenient, portable, and discreet way to enjoy your favorite oils, concentrates, and dried herbs. They produce less odor than other smoking alternatives to avoid drawing unwanted attention.
A 510-thread cartridge is a common type of portable vape cartridge. 510 describes the type of threading used to screw the cartridge into the vaporizer battery.
How often should I clean my vape pen?
You should clean your vape pen at least once a month. Heavy hitters should consider a weekly clean. Regular cleaning will help maximize vapor production and prolong the life of your device.
What is a vape cartridge?
A vape cartridge is filled with oil that contains cannabinoids and terpenes extracted from cannabis. The first wave of oil cartridges focused on THC, but now CBD-dominant cartridges are popping up all over the market. 
Why does my vape burn my throat?
If you inhale when there is no oil, concentrate, or herb to vaporize, you will experience a dry hit. This will cause a burning sensation that can temporarily make your throat irritated and sore.