Cannabidiol (CBD) products are becoming a trend in every industry, and the beauty sector has not been left behind. The use of CBD shampoo, conditioner, and organic cannabis-infused serum is on the rise with users looking to enjoy the wide benefits of the hemp plant.
Even before the use and legalization of CBD oil, hemp seeds were already known for their nutrients and anti-inflammatory characteristics. It is because of this and the many other benefits of hemp extract that CBD hair products are becoming increasingly popular. Given the wide array of CBD shampoos on the market, here is a review of the best of these products with nourishing ingredients.
With plenty of confusing and incorrect information out there, there is a lot to consider before using CBD and finding the best CBD oil in general. That said, see below for our list of the best CBD oil for hair in 2021.
1.

EMERA Nourishing CBD Shampoo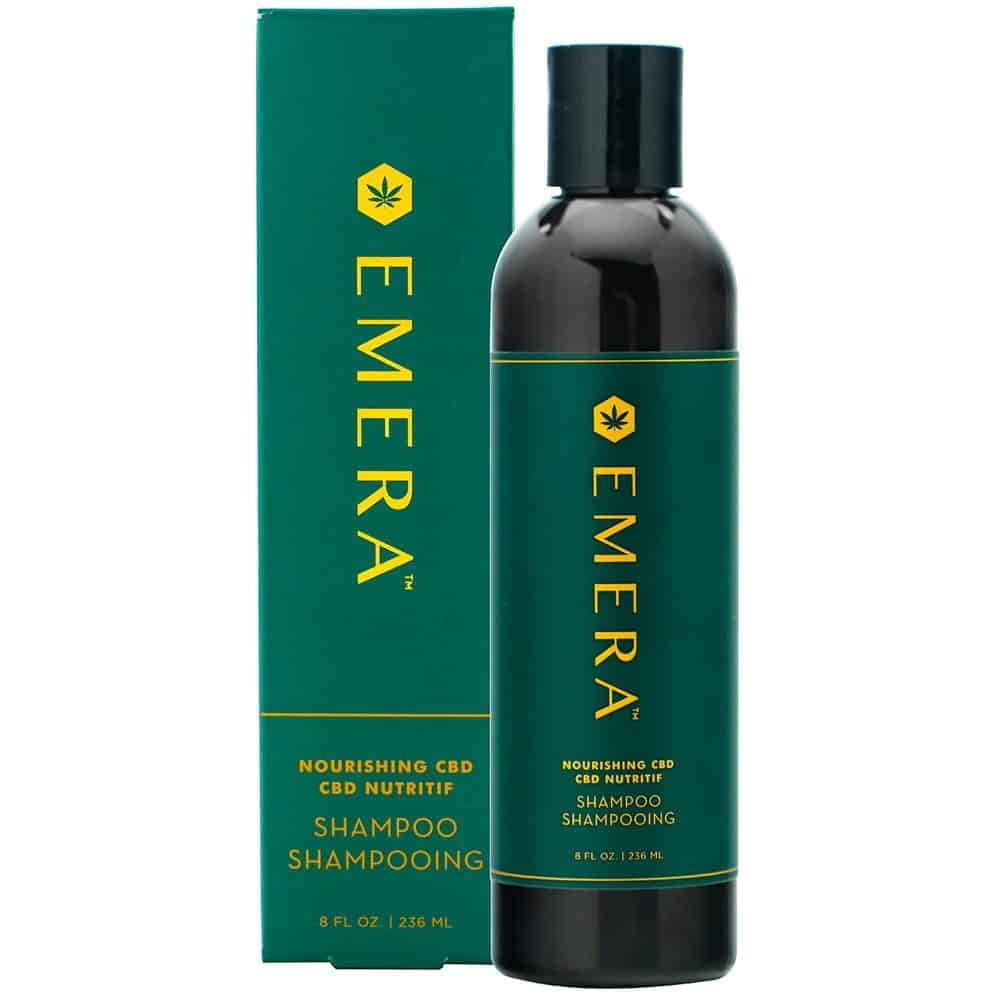 Highlights
Organic shampoo
Proven effectiveness
Pricey
Get 10% off all EMERA products as an AmericanMarijuanna reader. Use this code at checkout: AMMA
Get Discount
The EMERA Nourishing CBD Shampoo is hands down the best CBD shampoo. While this is not among the best affordable CBD oils, it remains superior because of its overall qualities and the value it provides per ounce. Besides ensuring an almost-instant shine after application, it is overly soothing when applied to the hair. 
People use CBD hair products for various reasons. One of these reasons might be to nourish and protect your hair, which the EMERA Nourishing CBD Shampoo does excellently. It also soothes itchy scalp, restores scalp PH levels, and balances out oily scalp after a few washes. What facilitates these benefits is the rich blend of ingredients used in its creation. 
CBD oil, the main component of EMERA's shampoo, can reduce hair dryness, hence why some people use CBD for psoriasis. As well as vitamins A, C, and E, it also has excellent antioxidant properties to help protect your hair from external damage while promoting overall health of the scalp and hair. Hemp seed oil is another key ingredient in this product that enriches the hair with important nutrients for a shinier appearance. Also included is avocado oil for hydration, lemongrass to protect the color, and green tea, peppermint, and chamomile which all contain antioxidants to strengthen, protect, and nourish the hair.
This shampoo doubles up as a great body wash that can provide amazing benefits. So to say, you can also use it in place of CBD creams. 
2.

Pure CBD Shampoo by CBD For Life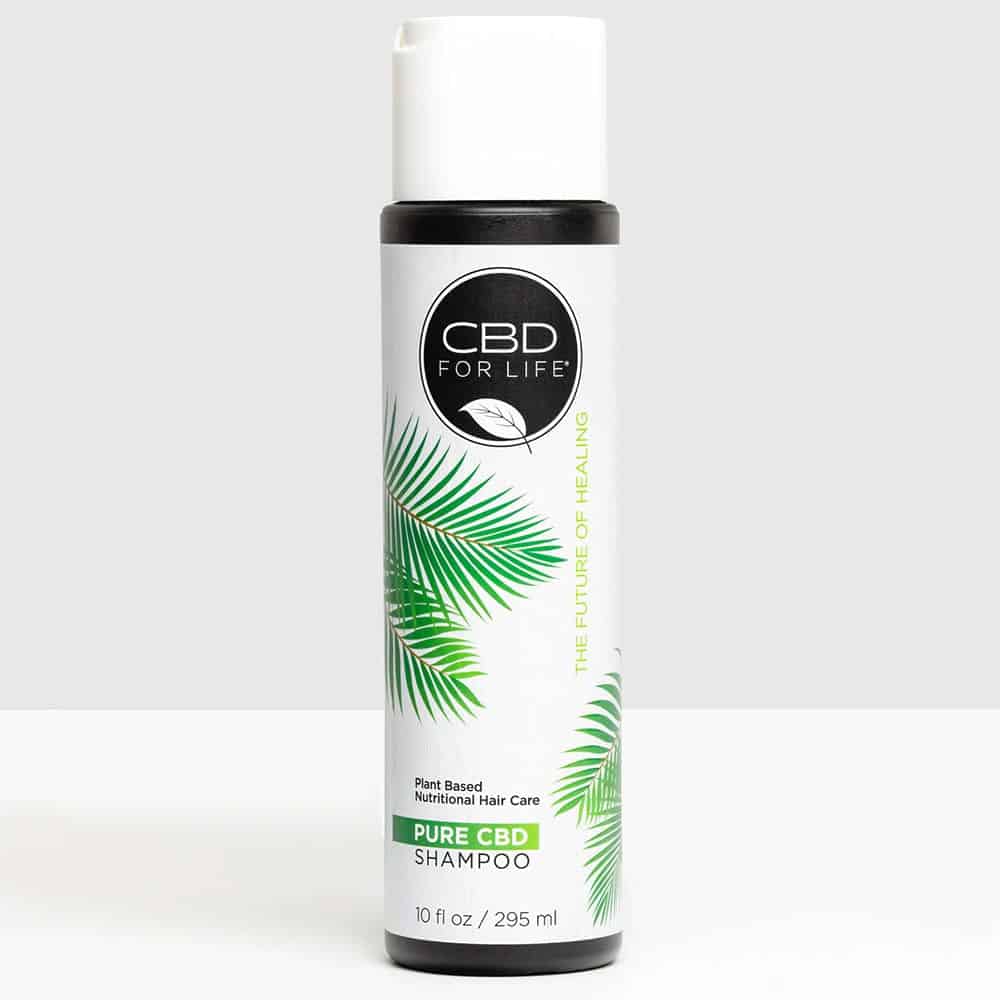 Highlights
Natural ingredients
Sulfate-free
Easy to use
Get 10% off all CBD For Life products as an AmericanMarijuanna reader. Use this code at checkout: AMMA
Get Discount
The Pure CBD Shampoo by CBD for Life is another approved hair product with great effectiveness. The company creates all sorts of CBD products such as CBD gummies, topicals, tinctures, rubs, and roll-ons. It also has the best CBD for dogs in the form of capsules. 
Like other excellent CBD products, this shampoo comes with a unique ingredient blend containing essential oils and active botanicals for a gentle yet powerful cleaning action. The Pure CBD Shampoo can be used on all hair types, including color-treated hair. For best results, consider pairing the shampoo with CBD for Life's conditioner. 
In addition to CBD, the manufacturer also blends incredible vitamins and minerals with proven health benefits. Other ingredients include avocado oil, rosemary extract, coconut oil, and jojoba oil, all of which nourish your scalp and hair. 
Although this shampoo doesn't have the best price, it is cruelty-, phthalate-, and paraben-free and its ingredients are 95% naturally derived.
3.

CBD Shampoo by CBD Daily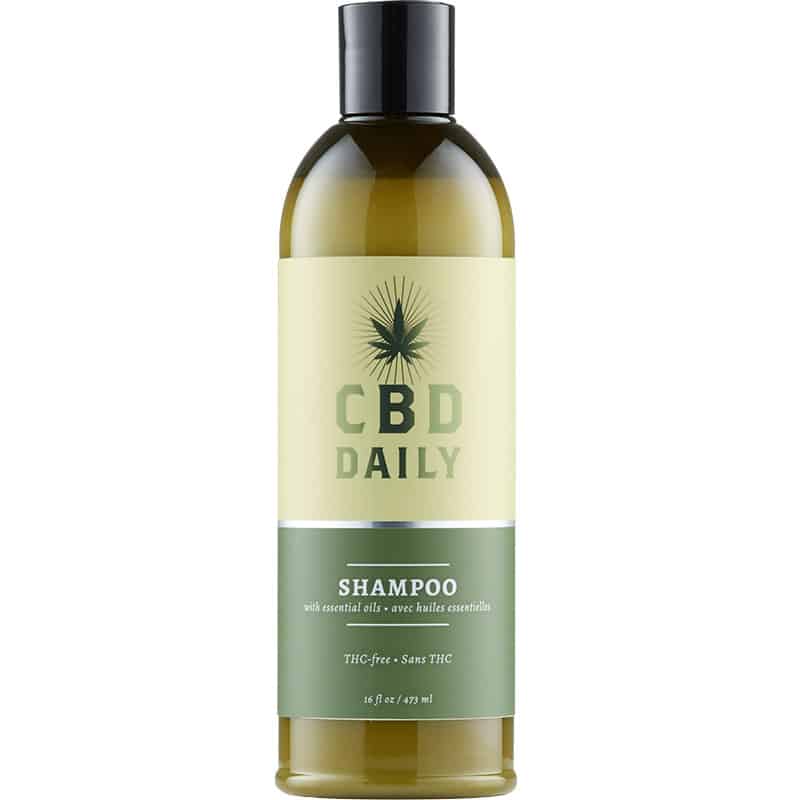 Highlights
Good moisturizer
Boost scalp health
Safe for all hair types
Get 10% off all CBD Daily products as an AmericanMarijuanna reader. Use this code at checkout: AMMA
Get Discount
CBD Daily's shampoo is technically more of a moisturizer than a shampoo. With the aim of hydrating, nourishing, and improving the health of your hair and scalp, this moisturizer is formulated with a unique blend of hemp, argan, and essential oils. 
As well as the essential ingredients that are free from sulfates and potentially harmful compounds, the inclusion of peppermint oil gives this shampoo the power to stimulate strand and scalp health and improve shine and hair growth. The product is even safe for those with color-treated hair. 
For amazing results from the easy-to-use, vegan-friendly CBD Shampoo by CBD Daily, consider pairing it up with the matching conditioner. The only thing to be aware of with these CBD hair products is that they come with restricted lab results.
4.

Prose Customizable Shampoo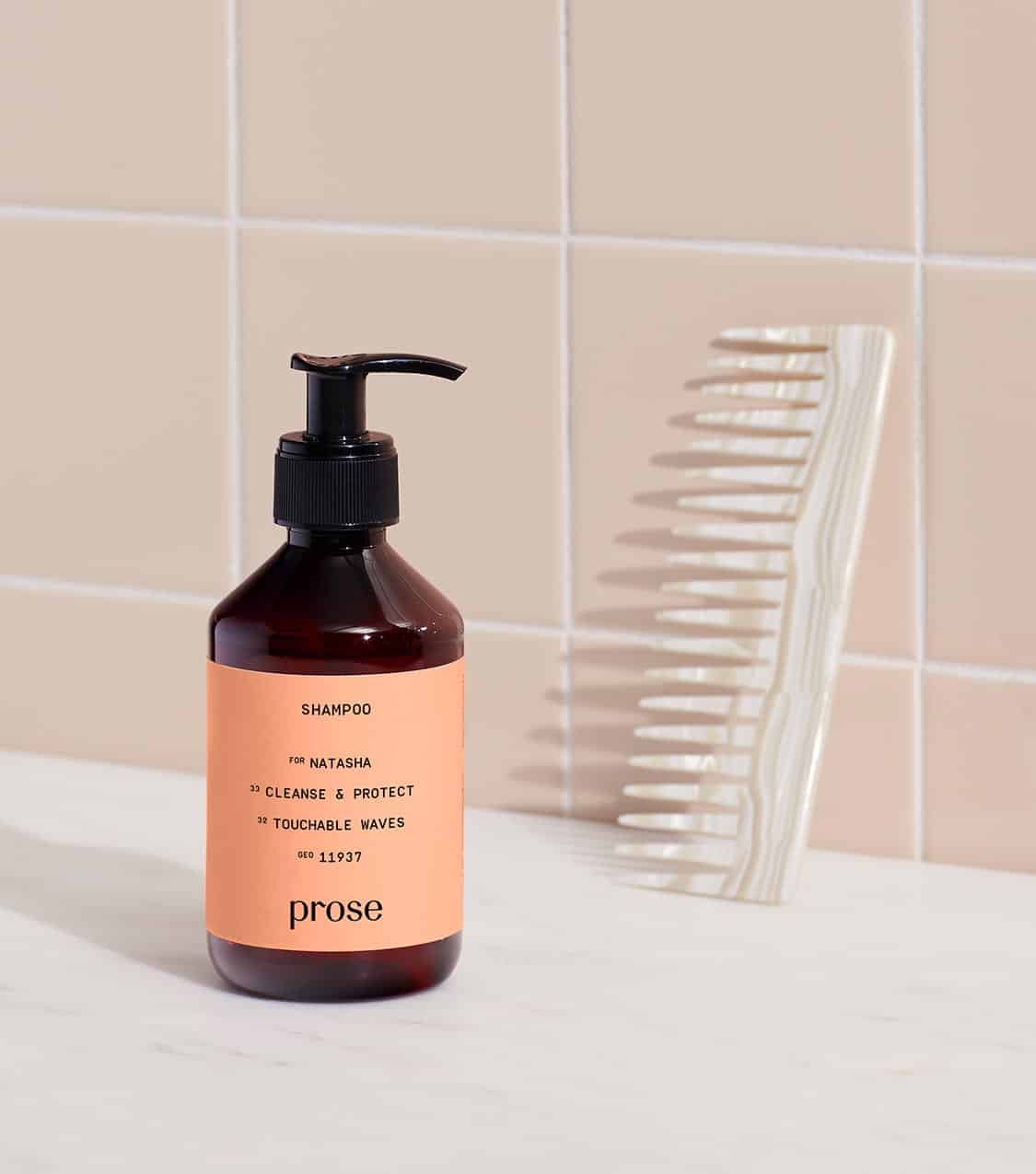 Highlights
Personalized shampoo
Soothing to use
Pricey
Get 10% off all Prose products as an AmericanMarijuanna reader. Use this code at checkout: AMMA
Get Discount
The Prose Customizable Shampoo is an excellent CBD shampoo of choice for those looking for a personalized haircare routine. Prose makes the shampoo experience eventful by manufacturing custom CBD products that consider everyone's unique lifestyles, goals, and environments. 
The soothing shampoo uses a sulfate-free base to keep your scalp and hair healthy by retaining the essential natural oils. To achieve a customized experience, Prose segregates all potential ingredients based on safety, source, and results. For instance, it sources its CBD from Germany. 
Unfortunately, customization comes with a high price — the 8.5oz bottle is sold at $25. Also, getting your formulation might take some time as you will have to answer some questions to get a specified formula that helps meet your hair goals. 
5.

Infinite CBD Hair Plasma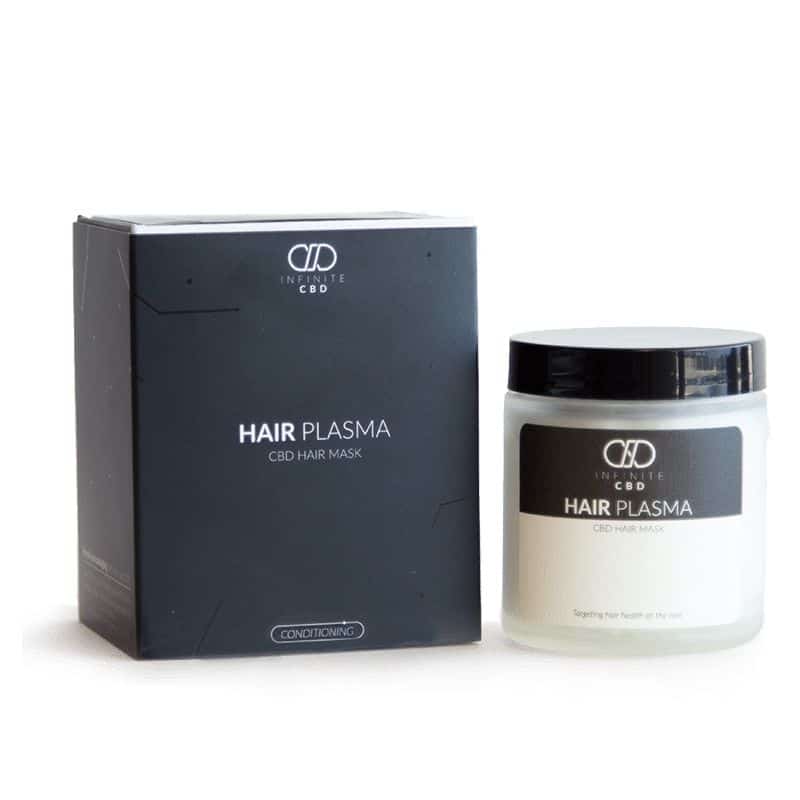 Highlights
Strengthens the hair
Doubles as moisturizer
Natural ingredients
Get 10% off all Infinite CBD products as an AmericanMarijuanna reader. Use this code at checkout: AMMA
Get Discount
If you are searching for something to improve the strength and thickness of your damaged tresses, the Infinite CBD Hair Plasma should be your product of choice. This shampoo improves the health of your hair from the roots, actively doing the following:
Moisturizing dry scalp: This shampoo will help if you have been struggling with dandruff and/or itchy, dry scalp. The inclusion of peppermint and tea tree oil helps moisturize the scalp, leaving it reinvigorated. 
Hair conditioning: For hair that feels frizzy and breaks easily, the inclusion of vanilla and sandalwood helps to strengthen fragile and dry hair. 
Shinier hair: This solution can work wonders if your hair lacks shine and luster. It is infused with lemon and chamomile which restores a youthful shine in your hair. 
Promotion of hair growth and thickening: This growth and thickening shampoo can help those with stunted and thinned hair. The inclusion of rosemary and lavender essential oils promote hair growth from the roots.
Though not the cheapest CBD shampoo, this powerful product can easily be incorporated into your haircare routine.
CBD shampoos are made from hemp oil which contains essential ingredients that promote hair growth. These formulations contain fatty acids such as omega-3 and omega-6 to stimulate the formation of keratin, which restores the strength and promotes the growth of hair. For this, you should find the best CBD shampoo specifically for hair growth.
Persistent hair breakage due to frequent hair styling, coloring, and wear and tear is another noteworthy hair problem that people face. Hemp-infused shampoos can help nourish the scalp and strengthen the keratin layer of hair strands. The stronger your hair strands are, the less susceptible they are to breaking. 
While some people experience dry scalp during winter, others experience it all year round. Products with hemp oil provide deep nourishing and moisturizing benefits. Formulations usually include coconut oil which keeps your hair and scalp moisturized throughout. You should pair your CBD shampoo with a CBD conditioner to enhance the effects.
CBD shampoo manufacturers include beneficial ingredients such as lemongrass to maintain the hair color. 
The scalp absorbs more than you can imagine. Fortunately, many CBD shampoos feature peppermint and green tea which are powerful antioxidants. They also help to restore PH balances and eliminate dead skin.
Protects hair from environmental stress
You may have noticed that the majority of CBD hair shampoos incorporate avocado oil into their formulas. Like hemp, avocado contains many fatty acids which offer a defensive coat that protects the hair from harsh external factors.
As mentioned, CBD is among the key compounds found in the hemp plant and is a completely separate cannabinoid to THC. Nevertheless, both CBD and THC affect the body's endocannabinoid system (ECS). The ECS consists of nerves, receptors, and cells that work together with the brain to achieve homeostasis. 
CBD shampoo is absorbed in the hair follicles and the scalp. The CBD in the product interacts with cannabinoid receptors in the skin, stimulating neurotransmitters to send messages to compatible receptors in the brain. Unlike other forms of CBD, CBD hair products bind directly with ECS receptors in the brain. 
CBD contains all 20 amino acids which makes it a rich source of protein. Manufacturers of CBD shampoos include other ingredients such as vitamins to provide additional benefits for your hair.
What to Look For In a CBD Hair Product
If you haven't used CBD shampoos before, making your first purchase can be daunting. With the plethora of CBD hair products available on the market, consider the following to find the best CBD shampoo for you. 
Reputable CBD manufacturers should readily provide information about their hemp source. Some key details include:
Location: Where was the hemp grown? Locally grown hemp is always the best. 

Growing practices: Manufacturers should state that their products are pesticide-free and non-GMO. 

Method of extraction: Examine the extraction method with either ethanol or CO2. Purity should be confirmed by lab test results. 

Manufacturing process: Manufacturers should use GMP-compliant facilities.
What separates CBD shampoo from other shampoos is the inclusion of chemical compounds extracted from cannabis. Therefore, based on the concentration of cannabis compounds, not all CBD shampoos will be the same. The different types of CBD include:
Full-spectrum: The shampoo contains all other naturally occurring compounds in the cannabis plant, including cannabinoids, flavonoids, terpenes, and fatty acids. Such CBD shampoos provide maximum benefits of CBD.

Broad-spectrum: The shampoo contains full-spectrum CBD without THC. Such products are best for those who would like to enjoy the benefits of full-spectrum CBD without the brain-altering effects of THC. 

CBD isolate: As the name suggests, the CBD in this shampoo is extracted from the hemp plant and isolated from all other cannabinoids and naturally occurring compounds. The resultant CBD is 99% pure. 
You should also consider the other ingredients of CBD shampoos. While products with additional ingredients such as MCT oil provide added benefits, avoid products that contain potentially harmful ingredients such as propylene glycol.  
The surge in demand for CBD products has led to the production of fake and ineffective CBD shampoos. Since transparency is key in the unregulated CBD industry, manufacturers should make their lab reports public. These results can help you determine the purity and potency of your CBD shampoo with ease. Other necessary tests include checking for pesticides, heavy metals, and more. 
There is no doubt about the effectiveness of CBD in strengthening and maintaining healthy hair. It provides the necessary fatty acids and nutrients for your scalp and hair to thrive. However, you should find the most suitable and best CBD shampoo for your individual needs. For great results, check out the products reviewed above. Note that more caution is required when finding the best CBD oil for kids and pregnant women.