You are probably relishing the thought of getting on with your high potency budder, crumble or shatter. It is important to note that though the wax may be great, it is impossible to enjoy it if you don't vaporize it properly. The level to which you enjoy your high-quality concentrate is, therefore, mostly dependent on the quality of your dab pen. To help you choose a good vape pen, we have compiled a list of some of the best wax pens and some information on how to use and maintain them. Please read on for more details.
1.

KandyPens Prism Plus Vaporizer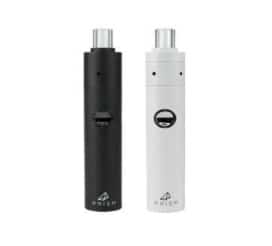 Highlights
Quarts and ceramic atomizers
Four temperature settings
Glass mouthpiece
Get 10% off KandyPens Prism Plus Vaporizer product as an AmericanMarijuanna reader. Use this code at checkout: AMMA
Get Discount
This device is quite compact and trustworthy, having been built by a reputable company. It weighs only 0.4 pounds, which not only makes it easy to use but also makes it possible to vape your wax as you walk around. It comes with a couple of glass mouthpieces.
Glass mouthpieces, unlike their plastic counterparts, don't alter your wax's flavor. Some of these pens have quartz atomizers, and others have ceramic atomizers. The pen has a 320mAh battery, which means it can keep power for long enough to be used in transit. KandyPens Prism pens have four temperatures, which are all color-coded 320,350,390 and 4300F.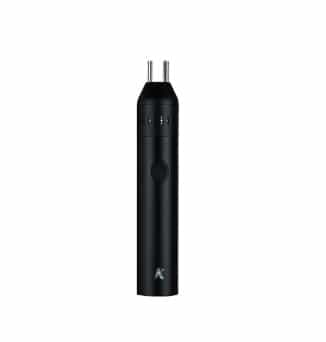 Highlights
Quarts heating system
Voltage adjustable
Lifetime warranty
Get 10% off Kandypens Crytal product as an AmericanMarijuanna reader. Use this code at checkout: AMMA
Get Discount
This pen's body is made of medical-grade stainless steel, while the heating system is all quartz. It has a lifetime warranty from the manufacturer. 
The pen has four different voltage settings, and it draws its power from a 900 mAh. Battery size makes it one of the best dab pens for moderately heavy users as it allows them to use the pen for about a day without having to recharge.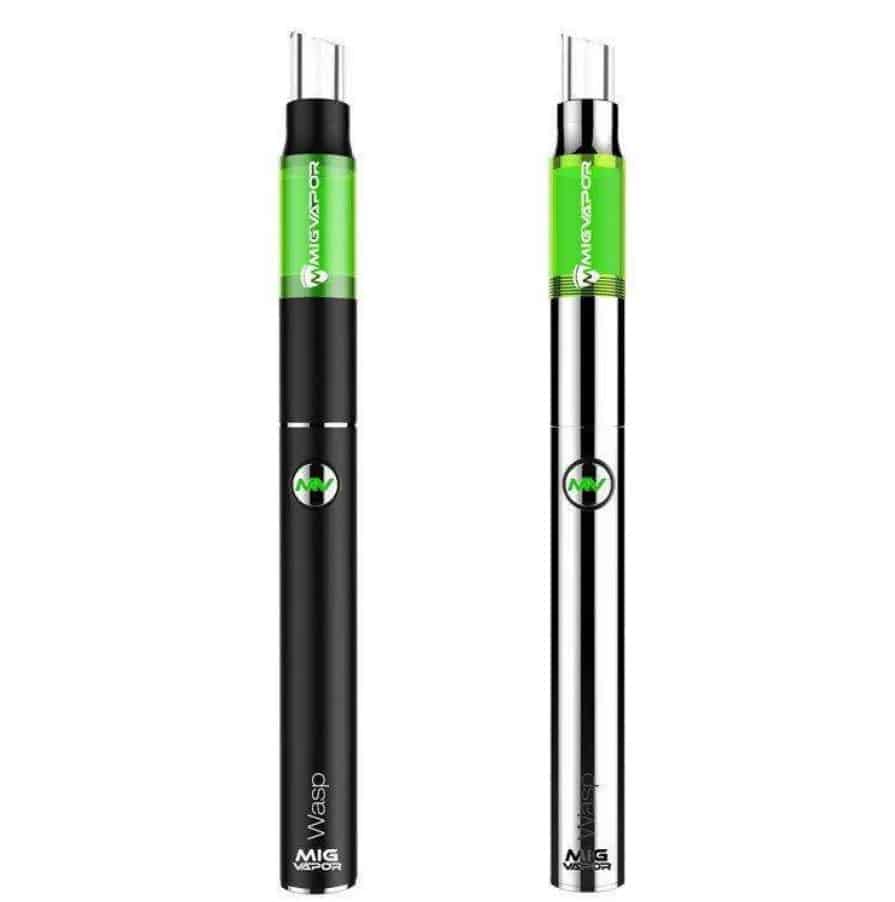 Highlights
Single temperature setting
Made from silicone
900mAh battery
Get 10% off Mig Vapor WASP product as an AmericanMarijuanna reader. Use this code at checkout: AMMA
Get Discount
This pen is simple in design, and it is easy to use. It has only one temperature setting. The temperature setting may appear to be a handicap in the first instance, but it doesn't affect the texture of your dab as you vape it. The manufacturer has taken the responsibility of setting the temperature unto themselves, thus giving you rest.
The pen is made from silicone, which gives the pen a comfortable feel to the hand. Besides this, its battery has a 900mAh capacity, which has considerable staying power, especially when you consider that the pen is recommended for casual, not heavy vapers. The pen's main challenge is that it has a plastic tank. A plastic tank can alter the flavor of your dab.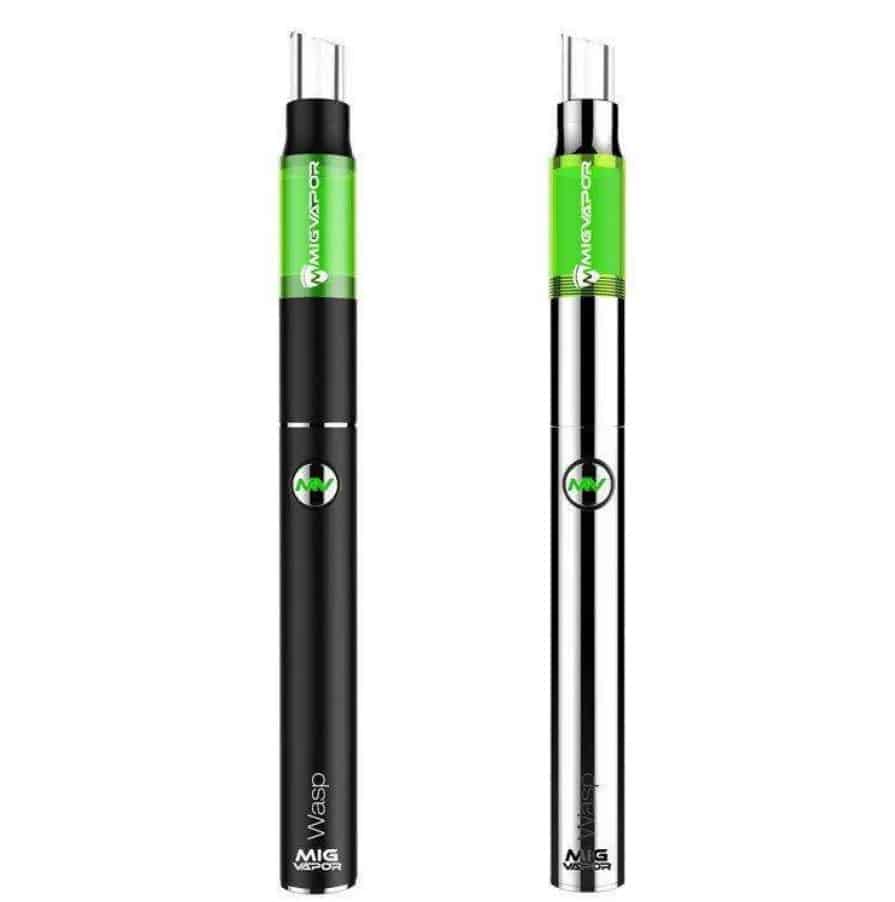 Highlights
Ceramic or quartz coils
Fast acting
Relatively affordable price
Get 10% off Yocan Magneto product as an AmericanMarijuanna reader. Use this code at checkout: AMMA
Get Discount
It has ceramic coils, but it can work with quartz coils. These coils put this dab pen up there with the best quality vaporizers in the market. It has a storage container and a hole on the side that enables it to vaporize the wax faster than other pens would.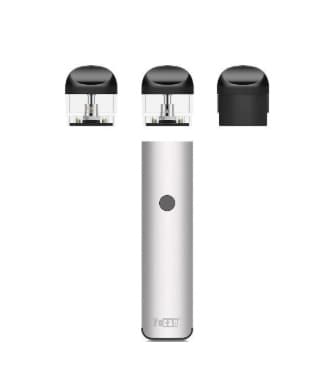 Highlights
Can be used with juices, oils and dabs
650mAh battery
Ceramic atomizers
Get 10% off Yocan Evolve 2.0 product as an AmericanMarijuanna reader. Use this code at checkout: AMMA
Get Discount
This pen works with concentrates, vape juices, and oils, and it is, therefore, one of the best dab pens for versatile vapers. Although it has many features, it is still portable enough to be comfortably used outdoors without drawing too much attention. It has a 650mAh battery making it ideal for moderately heavy vapers. 
To facilitate its ability to vape juices, oils, and waxes, it has three refillable pods. The pods are color-coded with white being for e-juices, green for oils, and the black ones are for waxes. Even with a detachable pod, the pen is still small enough to enable you to be discreet as you enjoy your wax. It has a ceramic atomizer that ensures you get the best dab.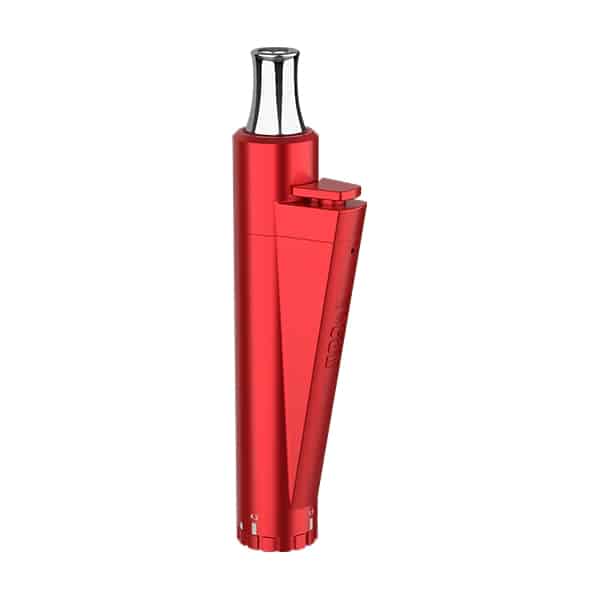 Highlights
Easy to use
1.8 v Preheat function
Variable Voltage 1.8-4.2 v
Get 10% off Yocan product as an AmericanMarijuanna reader. Use this code at checkout: AMMA
Get Discount
One of the main advantages of this vaporizer is that it is easy to operate through twisting. You twist to switch it on and to change between voltages. Some of the pens work through atomizers while others use coils, which gives you the option to choose the one you prefer.
The Yocan LIT pen uses QDC technology, and it has a 400mAh built-in battery, which uses a regular USB charger. It comes with a USB charger, and it has an indicator light to show how much charge remains.
7.

KandyPens Slim Vaporizer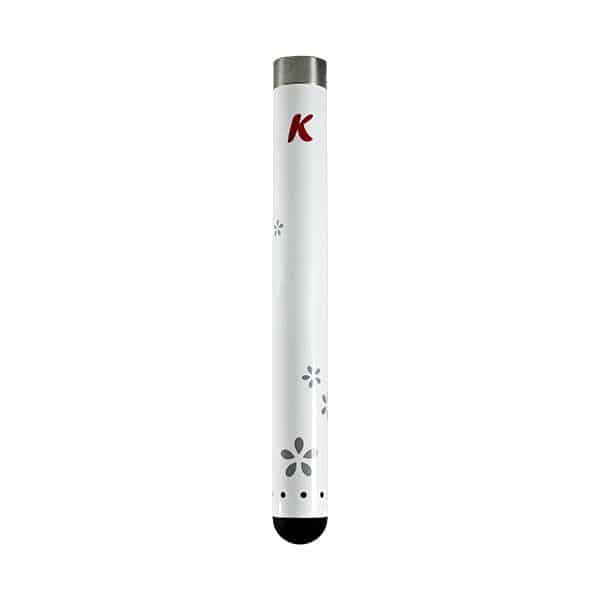 Highlights
Sleek design
Made from medical grade material
Ceramic atomizer
Get 10% off Kandypens product as an AmericanMarijuanna reader. Use this code at checkout: AMMA
Get Discount
This is the vaporizer you want if you are looking for a discreet way of vaping. It is slim enough for you to put in the pocket as you go about your business. It has a draw activated 180mAh battery, so you don't have to press anything to start using the pen.
The fact that it comes with 510 threading makes it possible for you to use some of the standard cartridges for the concentrates you use. The manufacturer offers a lifetime warranty as an indication of their confidence in the product.
This is a marijuana product made of highly concentrated extracted oils. It comes in three textures; budder, crumble and shatter. Budder and crumble have the same texture and use the same kinds of pens, but you may need a special shatter pen due to shatter's different texture.
Wax usually contains an exceedingly high concentration of the cannabinoid for which it is intended, mostly THC. It can hold up to 90% THC, which makes it highly unsuitable for either beginners or low tolerance users. 
This is a device used to vaporize dabs. A dab pen is not the same as a vape pen, although their components are the same. Due to these similarities, a dab pen may be referred to as a concentrate vape pen. 
It works when you put concentrate on a heating coil. Once the concentrate heats, it melts on a wick, which absorbs and heats it further into a vapor, which the user then inhales through the mouthpiece.
The following are the steps to follow when using a dab pen: –
Remove the cap to enable you to access the coils on which you will put the dab

Scoop some wax using the dab tool; a dab tool usually comes as part of the dab kit which includes the pen

Put the wax into the oven chamber 

Turn on the device and give it time to reach the right temperature 

Press the button and hold it as you inhale. Don't hold it too long in advance to ensure your vape has the right temperature.
What is the Best Voltage for a Dab Pen?
A dab pen's voltage is determined by the type of battery it uses. Most wax pen batteries have voltages ranging between 3.3 and 4.8v. How much voltage a dab pen needs is determined by the heating chamber material. Ceramic and quartz chambers give higher quality vapor, and they work best at 3.7 volts and above. If the battery you are using doesn't give you enough voltage, you can always change it for a higher one.
Why You Should Use Dab Pens to Vape Wax and Dabs
Dab pens are portable and easy to carry; they also enable you to determine the amount of vapor you get by adjusting the pen to the appropriate voltage or temperature. Most of the pen batteries can remain charged for days enabling the user to move around with them while in transit.
Read More on American Marijuana: