If you live in Idaho, it is an important question whether you can walk around Boise or any other city vaping CBD without fear of the law. There is usually a close relationship between CBD and marijuana in a far as legal standing is concerned. As a result of this, it is generally useful to find out what the law says about pot, weed, or it by any name you decide to call it. This article is a brief examination of the law on CBD in the Gem State and where a user can find it.   
Is CBD Oil Legal in Idaho?
Idaho is one of the states that have held out against the legalization of marijuana for the longest. There are some other states and jurisdictions where, while cannabis is illegal, law enforcers don't consider enforcement of the ban a priority. This is not the case in Idaho, where anti-marijuana laws are thoroughly enforced. Many other states have either legalized recreational marijuana for adults or decriminalized possession of specific amounts and use, this is not the case in Idaho.
Marijuana is still a Schedule 1 restricted product, and using it can result in a fine of up to $10,000 and imprisonment of up to 5 years. These penalties apply if you are found in possession of more than 3 ounces of marijuana. You will receive a citation even when found in possession of smaller amounts of marijuana in the state. 
The Farm Bill-2018 created a distinction between marijuana and industrial hemp. The law in Idaho has not followed suit, and industrial hemp is still technically considered to be the same as THC's dominant marijuana. The reason for this is because Idaho criminalizes all amounts of THC no matter how little. 
Currently, the existing marijuana regulations are informed by decisions from the executive. For example, the governor issued an executive order enabling children with intractable cases of epilepsy to access Epidiolex. This was soon after he had vetoed a bill passed in both houses to allow the use of marijuana for medical purposes.
Later, the attorney general gave guidelines explaining that CBD was legal in the state as long as it contained 0% THC. This means that the only CBD products available in the state are either broad-spectrum CBD products or CBD isolates. The guidelines also provide that only CBD extracted from industrial hemp is legal. Thus even if you have a product that contains 0% THC, and it was initially sourced from regular THC dominant marijuana, it is still illegal.
The guidelines provide further restrictions based on which part of the plant the CBD is extracted. The following are the parts of the industrial hemp plant where legal CBD oil may be obtained or CBD products to be processed.
It may be extracted from fiber produced from the plant's stalks.

Mature stalks of industrial hemp

Hemp oil derived from seeds of the plant and cakes made from the seeds 

You may use salt that has been derived from mature industrial hemp stalks or another compound made from the hemp stalks. 
Following the state's absolute criminalization of THC, full hemp plants are illegal in Idaho, and they can neither be farmed nor transported. In 2019, a truck driver was charged with felony drug trafficking for transporting industrial hemp in the state.
Where to Buy CBD Oil in Idaho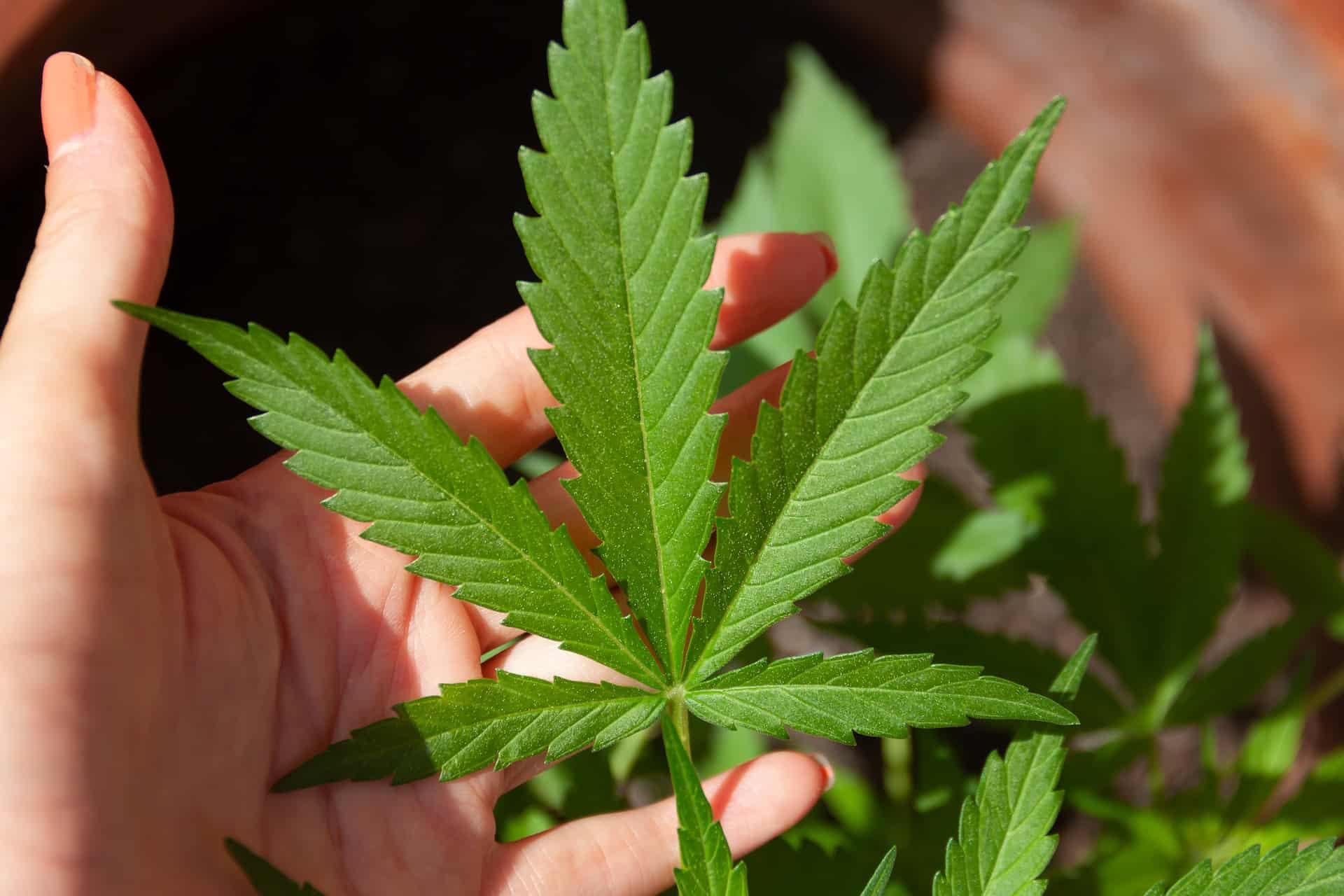 It is clear from the legal problem above that it is not easy to find CBD that meets the legal requirements for possession and use in Idaho.  It is, therefore, imperative for you to find the right source of CBD to avoid running against the law if you are going to be using it in Idaho. CBD is available in vape and smoke shops as well as CBD shops. We shall look at some of the shops where you can get it in some major cities later. Meanwhile, let's discuss the purchase of CBD online. 
It is generally easy to buy CBD online nowadays. Many of the manufacturers who produce the best products and have the best customer care have efficient online outlets. As we have seen the case being in Idaho, however, the law is a bit different in Idaho. This means that besides standard precautions to establish product quality and safety, you need to have a checklist by which to verify the legality of the product you buy in Idaho.  
The general checklist for legality when buying online includes checking whether the manufacturer has quality control measures. These are important for your safety as you use the product. 
Standard quality control measures where CBD is concerned include:
Source of Hemp: –

Ensure the hemp is grown in a place where enforcement of requirements for organic farming is taken seriously. The United States is usually the best in this regard. Quality of hemp will also determine the quality and effect of the final product; thus, if you want the

best CBD oil for anxiety

, some strains are better than others.




 

Extraction Method: –

The extraction method is essential to the ultimate safety of the CBD oil because it determines whether the product will have residual toxins or not. Extraction related toxins usually come from residues solvents used in the process. The supercritical CO2 extraction method uses no solvents, and it is, therefore, the best.




 

Membership to Hemp Peer Hemp manufacturers: –

In the absence of streamlined industrywide control protocols, it is helpful for the product you choose to be manufactured by a company that has opened itself up to peer controls. A good example is the American Hemp Association.

 

Third-Party testing: –

This control measure is essential both for quality and safety as well as to ensure the product you end up buying isn't against the law in Idaho. Ensure that the manufacturer tests its products with a reputable lab. The lab should have ISO/IEC 17025:2005, and the testing should be done for every batch and the results made available for you to examine before making the purchase. This way, you will be sure the contents of the product, whether

CBD gummies

, oils, or any other product, are as indicated in the label. If they have one certificate for everything, it might be a mistake to buy because products from subsequent batches will probably have a different composition.

 

Customer reviews: –

Check to see what previous customers are saying about their experience. This is particularly important when it comes to shipping and customer care. If a considerable percentage of reviews are negative, avoid the shop. 
Also, remember that all cannabis products are illegal in Idaho, so make sure you only buy products extracted from industrial hemp. You also ought to remember that any amount of THC is illegal in the state. This means that you should only purchase broad-spectrum products from which THC has been removed. These are advantageous as they give you the entourage effect, which enhances their impact on the body. You can also buy CBD isolates.
Our recommendation for an online CBD vendor is Sabaidee CBD – a brand with public lab tests, and an excellent shipping and return service, not to mention their always-on-top products coming with various strengths and flavors. 
As earlier indicated, CBD in Idaho is sold in smoke and vape shops. These are scattered across the state. We are going to look at some of the places you can find it in the two major cities in Idaho; Boise and Meridian.
Your CBD Store 
This store is located on 577 E Park Blvd #100, Boise, ID 83712. It is open between 10 am and 7 pm every day from Monday to Saturday. It remains closed on Sunday.
Happy Life CBD Bubble Tea & Coffee 
This shop is located on 1537 N Milwaukee St, Boise, ID 83704. It is open from 10 am to 7 pm from Monday to Saturday and from 11 am to 6 pm on Sundays.
Nugget CBD 
It is located on 1330 E Fairview Ave #102, Meridian, ID 83642, and it opens from 10 am to 6 pm every day of the week except Sunday when it remains closed.
Your CBD Store
This is the same company that has a branch in Boise. They are located on 1330 E Fairview Ave #102, Meridian, ID 83642. The shop is open from 10 am to 6 pm daily except for Sunday when it remains closed. 
In light of the draconian CBD laws in the states, you might be better off buying from local walk-in shops as the state government regulates them, and your verification will be like another step in the process.
2020 Updated News of CBD in Idaho
Idaho has remained an outlier on the liberalization of CBD in the USA, but it is unlikely to hold out for long. It is therefore likely that in this year, CBD products with 0.3% THC and below will be legalized. Such legalization would have the ripple effect of seeing more retailers open shop, which would ensure users get the best CBD oil. 
The difficult conditions imposed by the government have made it difficult for CBD businesses to operate. Contraband sellers are likely to step in to fill the gap. Always be on the lookout for products of dubious origin as they may be unsafe.