The state of Oregon has been one of the most progressive in the union where marijuana is concerned. It was a big deal in the media when California made it legal for people to use cannabis for recreational use, but what many don't realize is that Oregon had taken that step long before California did. 
The legality of marijuana for recreational use means that CBD tinctures, oils, capsules, edibles, and other therapeutic CBD products can be purchased in Portland or anywhere else in the state. Keep reading to understand the law and where you can get your CBD.
Before we consider legislation by the Oregon State Senate on the question of hemp, it is essential to note that industrial hemp has a THC content of 0.3% and less is legal to grow throughout the United States. The hemp was legalized when the President signed The Farm Bill-2018, which allowed farming of the above-described hemp in all the 50 states. 
At the state level, Oregon, in a groundbreaking move, had passed similar legislation earlier in 2009 when Bill 676 was signed into law. The bill made it legal to grow and own industrial hemp and its products in the state. This was quite progressive, seeing that the growth of industrial hemp didn't gain much traction in law at the federal level until the Agricultural Act of 2014. 
Another leap forward in Oregon's marijuana law came in 2014 when the state voted for a bill entitled, 'The Control, Regulation, and Taxation of Marijuana and Industrial Hemp Act – 2014.' This measure was also referred to as Measure 91. It was this legislation that legalized the recreational use of cannabis and its related products. 
Most states allow the extraction of CBD from industrial hemp while prohibiting its extraction from cannabis, but even cannabis oil in Oregon is legal. 
If you're thinking about trying CBD oil, Sabaidee CBD is one of the most recommended brand. It has good quality CBD products that won't put you in trouble. Their THC content is within the legally allowed range.
Where to Buy CBD Oil in Oregon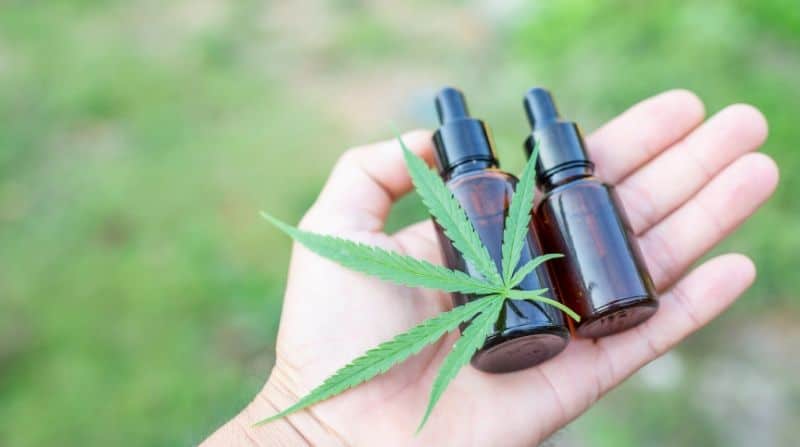 In an environment where CBD products are illegal, people have to buy from the black market, and there is no legal recourse for them if the product they buy is of low quality or even toxic products. 
CBD oil is entirely and unconditionally legal in Oregon, except if you lace alcohol with it. The legality of the product makes it possible for the market to weed out toxic and low-quality products due to competition naturally.
One of the places where you can find this high-quality CBD oil is in Oregon online. The beauty of online purchases is that there are entities from all over the country that sell high-quality CBD oils. These entities could be manufacturers or merchandisers.
There is also a wide variety of formulations of the oil online. Here you will find the CBD oil in the form of capsules, made into cookies, gummies, and other edibles, tinctures, and vapes, among others. 
Manufacturers are always working hard to develop new, more effective products; you can get the latest products online before they hit the store shelves. Most US based manufacturers and online merchandisers ship the CBD products to all the 50 states in the US. They will get the product to you in Oregon wherever they may be based.  
The main challenge with buying CBD online is that you can't visit the shop, see and assess the product and ask questions about it. Your confidence in purchasing the product can only be based on the trust you have for the seller.
In that environment, you can safeguard yourself by checking to ensure that high quality, independent laboratories have tested the product you buy. The laboratory tests are meant to show you what is contained in your CBD oil.
After receiving test results, a transparent manufacturer will make them public so that you can know what is contained in the product you buy. Some manufacturers test their CBD once in a long while others test every batch they produce. Results will be more accurate when only a batch is tested than when a larger sample is tested. 
Besides online purchases, there are stores from which you can buy CBD oil and related products all over the state. Oregon also has marijuana clinics and dispensaries all across it from which you can get the product. The following is a list of some of the best places to get CBD in various cities in the state. 
This city has some of the best CBD oil sellers in the entire state. These shops are distributed all over the city. If you are wondering where to buy CBD oil in Portland, read on for some ideas.
Located on 220 SW 1st Avenue, Portland, OR 97204, this shop is in the Northwest district of Portland. It has an impressive 4.5-star customer rating, and it has a wide selection of CBD products. Workers in the store are very well informed on the shop's inventory and on CBD in general and what it can do to customers.  
This is another CBD Hemp Store in Portland with a 4.5-star rating. It is conveniently located at 2312 NW Kearney St, Portland, OR 97210.
The shop has all manners of CBD products, including edibles and salves from a variety of manufacturers and in different price ranges. Besides the CBD consumables, you can buy vaporizers of different prices and qualities in this shop.
This store has an astonishing five-star rating. It sells many different products that are labeled in such a way that you will know what to expect precisely from any of the products you buy from them. 
The store is located at 3443 Hilyard Street, Eugene, Oregon 97405. They have many products with a wide range of prices and potencies to meet the needs of a wide variety of customers. 
Their customer service is excellent, which is probably why customers have given them a perfect rating. Amazon Organics is open to serve you every day of the week.
Twenty After Four Wellness
Located on 420 Blair Boulevard, Eugene, Oregon 97402, the shop has an excellent 4.7-star rating. The personalized and professional customer care is provided by a highly knowledgeable staff who ensure that you get the product that works best for you.
This is the place to go if you are looking for a wide variety of good quality, low priced CBD products. The shop address is 488 N Main Street, Ashland, Oregon 97520. Shop attendants are friendly and well informed to help you decide what would work best for you. The shop is open from 9.00 am to 9.00 pm every day of the week. The shop has a 4.8-star rating, which shows the high quality of the service they offer to their customers.
Fireside Dispensary – Medford
If you are looking to buy CBD oil in Medford Oregon, the Fireside Dispensary is located on 4149 South Pacific Highway, Medford, Oregon 97501. The shop is open from 10 am to 8 pm from Monday to Saturday and from 12 pm to 7 pm on Sunday. The shop has a 4.5-star rating and gives you a wide variety of CBD products to choose from within the price range you are comfortable with. The staff is friendly and well informed, and that enables them to guide you towards selecting the product that works best for you.
Updated 2020 News of CBD Oil in Oregon
Oregon has always been in the vanguard of the CBD and marijuana movement in the country. It decriminalized possession of small amounts of marijuana in 1973! This tradition has continued unabated across decades, and it has survived many changes of governments.
We can only expect that the news concerning CBD oil coming from Oregon will be progressive. In 2020, the state is likely to do more to ensure the safety of products. They may also invest in improving the business environment in which CBD businesses operate in terms of taxes.  
There may also be legislation and measures for the control of usage of recreational marijuana, especially among minors.
The freedom with which people can access marijuana in Oregon has led to the continuous growth of the industry. Use the information above to understand the legal framework in which the CBD business run. If you are interested in venturing into the business, this is the right time to do it since the industry is growing. It is estimated that by 2024, CBD in Oregon will be a twenty-billion-dollar industry.