Growing your own cannabis can seem a little intimidating, with so many different types of seeds, varieties and growing methods, and maintenance tips to maximize your yield. Feminized autoflowering seeds in the USA are becoming increasingly popular for making the cannabis growing journey a heck of a lot easier and way more convenient. Before you hop over to Google and dive into the land of cannabis cultivation, let us give you the low down on why autoflower seeds are all the rage, what to look for when purchasing, and the top 5 seeds you'll want to order online, like yesterday. 
What are feminized seeds?
Feminized marijuana seeds, also referred to as female seeds, are cannabis seeds designed to only grow female plants. Regular seeds will consist of both male and female seeds. If you are looking to only produce flower to smoke, then female seeds are all you need. Male seeds typically only come into the game if you are an experienced grower with a few crops under your belt and looking to experiment with creating new strains. 
What are autoflower seeds?
Autoflower seeds are self-flowering, aka super low maintenance. They can grow indoors and outdoors as they do not rely on a light schedule to germinate. Autoflower seeds will grow as long as they have sufficient light and water. You can expect flowering within a few weeks of germination, and the entire process from seed to harvest can take as little as eight weeks, depending on the strain. Most autoflower seeds are feminized weed seeds, so you won't need to worry about male seeds making their way into your plant babies.
Top 5 feminized autoflower seeds available online (USA)
1.

Super Lemon Haze (ILGM)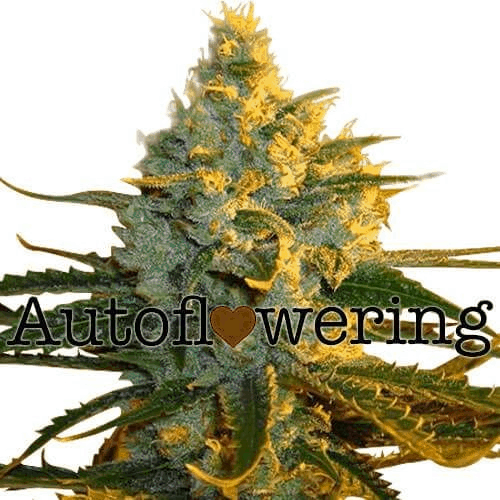 Highlights
Award-winning strain, now easier to grow
Germination is guaranteed
Harvest in as little as nine weeks
Super Lemon Haze is our top pick for feminized autoflowering seeds (USA). Typically, these plants grow quite tall, which is not ideal for all growers. But don't worry, you will receive the same strong sativa effects that you expect from the regular seeds in a more compact, easy-to-grow option. If you're looking for good vibes and an all-around calm experience, you can't go wrong with this strain. We love this as a wake-and-bake option, so you are ready to tackle anything the day throws your way. Super Lemon Haze is also an excellent strain for pain relief and boosting your mood. Don't let the sunny, bright name fool you though, this stain contains a high level of THC, and novice cannabis users should be mindful of the potent kick. 7-9 weeks is all it takes for these seeds to reach harvest, producing three or more ounces of cannabis per plant. When life gives you lemons, you grow Super Lemon Haze —that's the saying, right?
Make sure to check out our ILoveGrowingMarijuana coupons to get the best price.
2.

White Widow CBD (WeedSeedsExpress)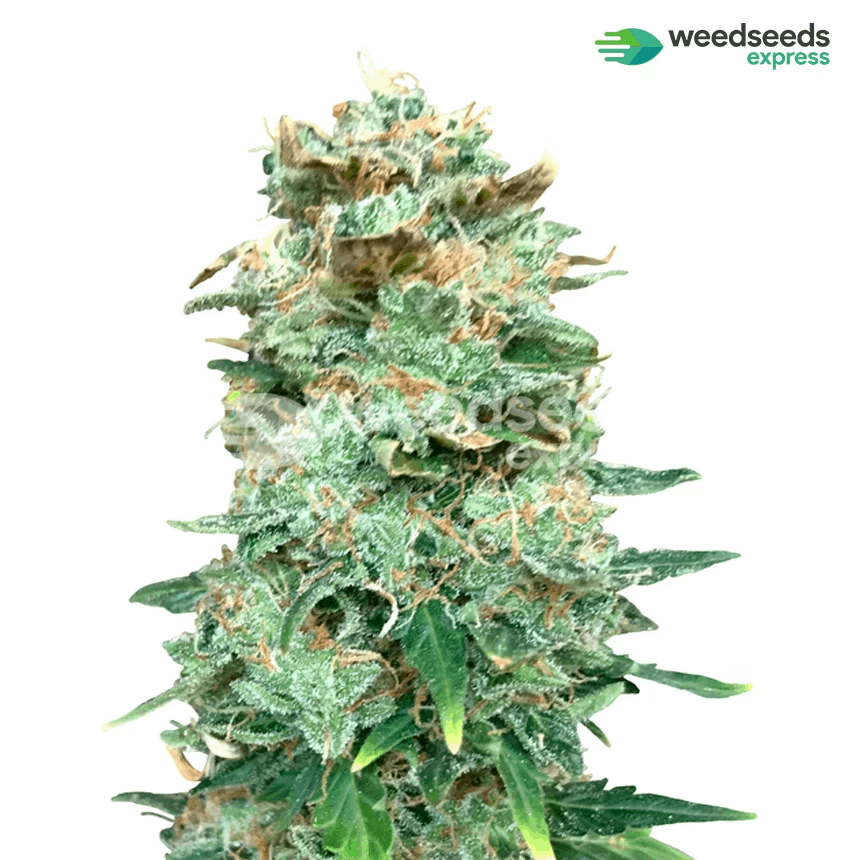 Highlights
CBD version of strain became popular in Amsterdam coffee shops
Flowers within 70 days
Sweet and sour flavor profile
If you're looking for autoflower feminized seeds that also provide a decent dose of CBD, White Widow CBD should be at the top of your list. These seeds allow you to grow the super popular strain known for its high CBD content, providing you with calm and relaxing vibes that wash over every muscle. White Widow CBD seeds are ideal for beginners as they need very little maintenance. Most reviewers say sessions with these buds leave you feeling happy and uplifted. It takes approximately 8-9 weeks for this strain to flower, and you can expect 4-6 ounces of marijuana every 3 square feet. 
3.

Northern Lights (ILGM)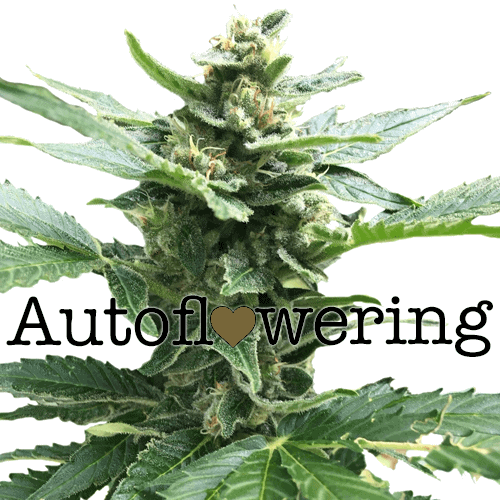 Highlights
One of the most popular cannabis strains in the world
Flowers quickly, in as little as eight weeks
Result of breeding an Afghani Indica with a Thai Sativa
As one of the most popular cannabis strains in the world, Northern Lights obviously has a spot on our list of top feminized autoflowering seeds (USA). You can expect 4 ounces of marijuana per 3 square feet of budding beauty, and the flowering period takes around 8 weeks. Northern Lights shot to stardom because it's known as the strain that is just so dang pleasant and easy to smoke. This indica-dominant strain is filled with an overwhelming urge to chill out, making it a great choice for an evening toke. The sweet and spicy aromas melt onto your tastebuds with hints of lemon, pine, and earthy undertones. The autoflower feminized version is no different when it comes to the taste and smell of this oh-so-loved strain.
Make sure to grab one of our ILoveGrowingMarijuana coupons to get the best price.
4.

Amnesia Haze (SeedSupreme)
Highlights
The first-place winner in the 2004 Cannabis Cup and the 2012 Sativa Cup
Smooth hauls due to its earthy & citrus taste profile
Pain-relieving and mood-lifting qualities
Amnesia Haze is an impressive strain with a notable pedigree and a trophy shelf that would rival your high school football team. Did you know that this strain is made up of at least six parent plants? Its genetics come from crossing the staple strain Haze and several different worldwide landraces, including Thai, Hawaiian, and Afghani. The autoflowering version packs in all the benefits of the original strain with the ease of a simplified cultivation process. After 9-12 weeks, Amnesia Haze will flower, and you'll be left with 4-6 ounces of bud per square meter. If you're a Sativa lover or looking for a strain to boost your mood or relieve some pain, we recommend you get a little hazy (see what we did there?).
5.

Gorilla Glue (WeedSeedsExpress)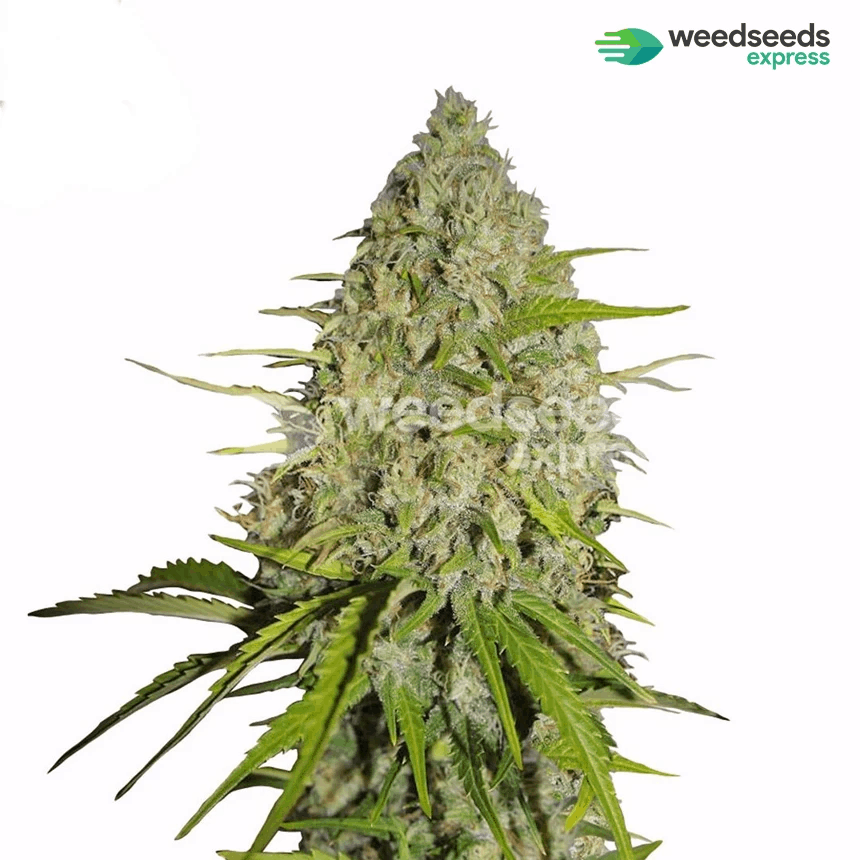 Highlights
Hybrid of three strains: Chocolate Diesel, Chem's Sister, and Sour Dubb
Expect indoor flowering in 8-9 weeks
Recipient of multiple awards
Shop Gorilla Glue feminized autoflower seeds at WeedSeedsExpress:
See Lowest Price
Gorilla Glue, also known as GG4 and Original Glue, is one of the most potent strains you can get your hands on. These THC-packed nugs are often consumed for their medicinal qualities that can help relieve symptoms of chronic pain and migraines, which is why it's rounding out our choices of feminized autoflowering seeds (USA). These seeds will flower in 8-9 weeks with a respectable yield of around 500 grams. Fun fact: Gorilla Glue got its name because its resin-covered buds make the scissor blades stick together when trimming. Not ideal for the inexperienced smoker as the high will hit you like a freight train. You can usually bet on winding up with a wild case of the munchies (great for those who need to boost their appetite) so make sure you've got ample snacks ready to go.
What to look for in a feminized autoflower seed in the USA
There are seedbanks in various countries where you can buy feminized autoflowering seeds: USA, Canada, the Netherlands, and more. When choosing the right type of autoflower seeds for your grow-op, there are several things to look for. Quality and price are at the top of the list; you want to make sure that you choose a high-quality product at an affordable price. Luckily, the list we put together for you meets both of those requirements. Finding a seed that will yield a plant size that works for your setup is also important. You need to know whether you will be planting outdoors or indoors before purchasing seeds as this will dictate your options for sizing.
What's the average price for a feminized autoflower seed?
The prices of feminized autoflower seeds (USA) can range depending on the strain, how many seeds you purchase, and the quality of the seed. Some seeds cost $5.00, and others cost $50.00. The average price of a single seed on our list is $15.97.
It may seem too simple to be true, however, science is a pretty neat thing. Feminized weed seeds are made by simply breeding two female plants together. Okay, maybe not so simple, because these female plants will need to produce pollen sacs as a male plant would. These plants must go through stressful situations where they have no access to male plants in order to produce the pollen. 
Planting autoflower feminized seeds will be very similar to planting non-feminized seeds. If you have never grown marijuana before, you will want to ensure that you prepare correctly to properly execute the growing process of your feminized seeds. There are many variables to consider to make sure that you are able to successfully turn your seeds into beautiful buds. Much like anything, practice makes perfect, and there are plenty of cannabis growing guides to help you harvest some tasty herb.