The interest in growing weed at home or in the commercial setting is at an all-time high thanks to massive cannabis legalization in many states in the U.S. and around the world. If you want to learn to grow weed, there's no better time. Not only does legalization make it more accessible, but the sheer number of courses out there makes it easier than ever to learn.
But which course is best? Don't worry we're here to share the scoop with you.
Can you learn to grow weed online?
Yes, you can learn all about growing cannabis from your laptop, and from the comfort of your home. There are several cannabis colleges and private businesses with industry expertise that took their many years of experience and created student-friendly content.  You can learn about the whole cultivation process, like when to harvest marijuana or how to germinate marijuana seeds.
Some programs make it easier to learn by offering interactive videos, helpful ebooks, and guides — while others may offer live support or live Q&A sessions. There's a lot to consider, but we've made the job easier for you by compiling a list of the five best online courses.
Top 5 Online Courses for Growing Weed
1.

Cannabis Training University (CTU): Growing Medical Marijuana Certificate Program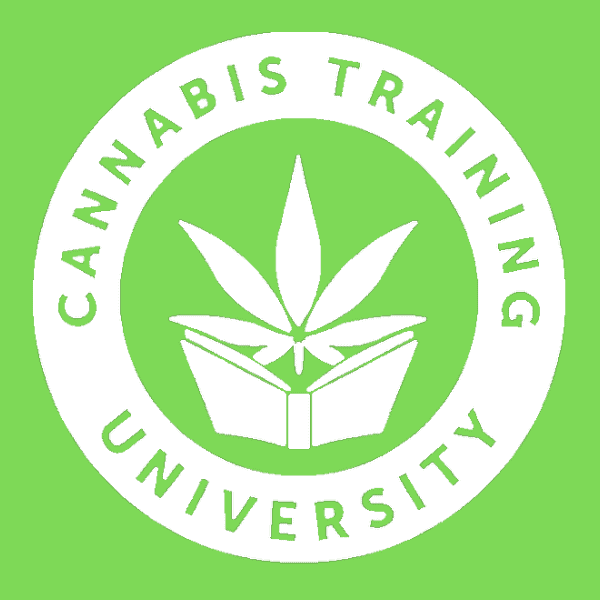 Highlights
Certification programs are recognized by cannabis employers in the United States and Canada
Ed Rosenthal, cultivator extraordinaire, is the lead horticulturist on CTU's staff
This University is a member of the National Cannabis Industry Association (NCIA)
As the first online cannabis college, CTU has had many years to perfect its courses and to add to its ever-growing curriculum. And that's exactly what it's done. The Growing Medical Marijuana course includes 22 high-definition videos that you can watch at your own convenience. Even more, Cannabis-Cup Winning growers helped design this course.
Besides access to hands-on learning style videos, this course includes over a dozen eBooks, with helpful pictures throughout to serve as guides and to further help you learn to grow weed, from cannabis seed to finished plant. Also, during the 365 days, you get to complete the course, you'll have access to resume and career assistance, along with 24-hour support.
In addition, you'll get as many attempts as needed to pass the final exam. Once you pass, you can print your certificate from home or request a framed copy from CTU for a fee. 
Finally, you can get this course at a cost of $597, and on occasion, there's a discount of $247. This sale price not only gives you access to the Growing Medical Marijuana course, but also CTU's six other courses.
2.

Green CulturED: Master Grower Certification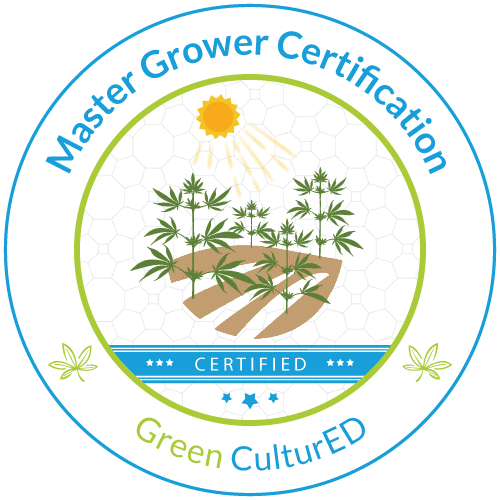 Highlights
Green CulturED has several accreditations by cannabis industry government regulators
100% satisfaction guarantee or you can request a full refund
The course has subtitles and screen readers for hearing- and visually-impaired individuals
View the Master Grower Certification program now:
See Program
This interactive and comprehensive course is the longest of all the courses on our list with 40 hours of total class time. The Master Grower Certification includes 39 training videos, 39 eBooks to use as guides and resources, and several quizzes to test your knowledge along the way.
Given the length of this course, Green CulturED gives students 1-year access to the online materials and to pass the final exam. Everything is 100% online and pre-recorded, but if you have questions, like where to buy cannabis seeds for example, you can talk to a live person within business hours Monday through Friday. 
The program has a micro-learning format with each of the lectures or modules ending within an hour or less. This makes it easier to digest the content without getting lost or feeling overwhelmed.
And if you want a teaser of the course before paying the fee, there's a free trial option. Otherwise, the full price of the course is $597 with a 30-day money-back guarantee.
3.

Green Flower: Cannabis Cultivation Certification Program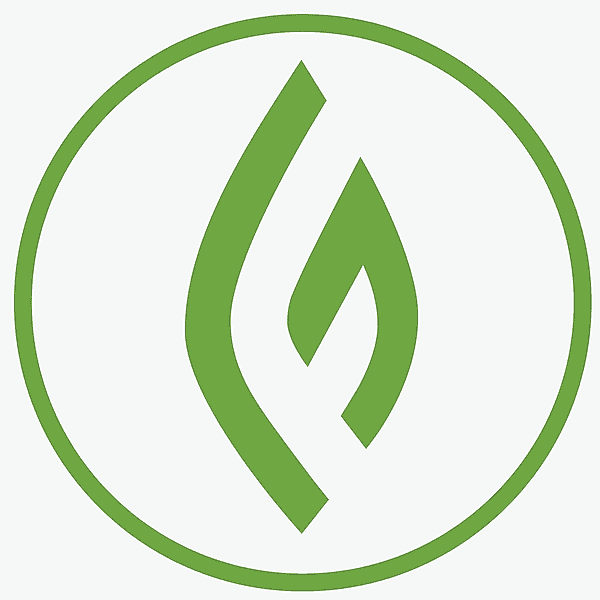 Highlights
Students have 365 days to complete the program
There are private forums for students to connect
Refund offered within 7 days if you decide to cancel
See the Green Flower Cannabis Cultivation Certification Program now:
See Program
This course is all about preparing you, the student, to grow commercial-scale cannabis. It's designed to prepare you to enter the industry as an entrepreneur or apply for one of the many cannabis cultivation jobs available. But, it's also suited for those looking to take their home grows up a notch.
There are 13 video modules that make up this course. When you combine all the individual lessons within each module, the total learning time is nearly 21 hours. Needless to say, you're getting a lot of information packed into this one course. And all the instructors are industry experts with many years of experience. So, if you want to learn to grow weed, this course has you covered.
There are no prerequisites to get started. Once you register for the course you'll have access to the online videos but will also get downloadable resources that you can read on any device.
Overall, Green Flower's Cannabis Cultivation course presents all the details in a clean, organized, and beautiful layout. The price of this course is $597 but goes on sale for a price of $297.
4.

Oaksterdam University (OU): Horticulture Certification Program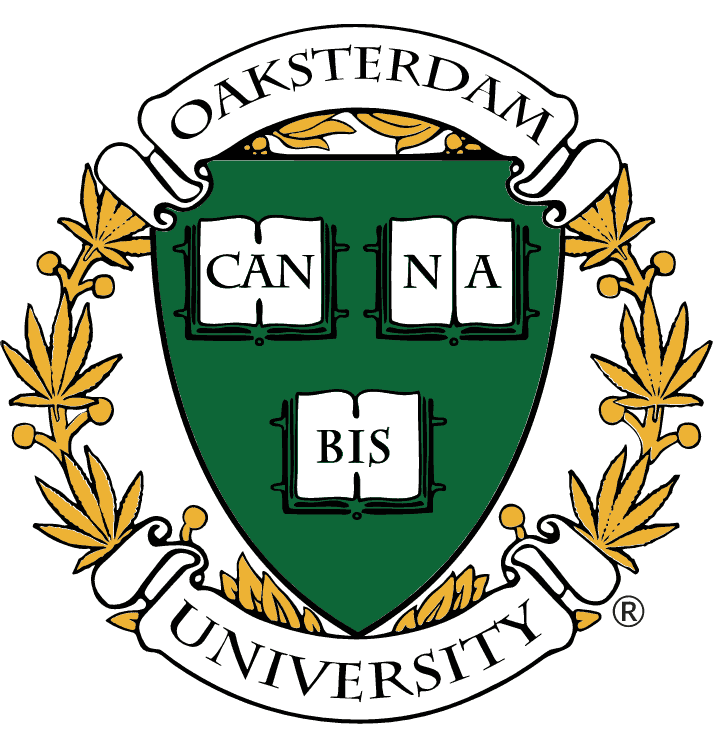 Highlights
One of the first cannabis colleges, founded in 2007
Dedicated student support staff
Students and alumni get access to the program's exclusive industry job board
Oaksterdam University, based in Oakland, California is one of the few cannabis colleges to offer both in-person and online self-study courses. If you choose to earn your Horticulture Certificate from OU in-person, the semester consists of 14 weeks. Whereas the online version has eight modules and you have 180 days to complete them.  
If you decide to attend this program in the classroom setting, the class meets once per week. And the 14 weeks break down as — 9 weeks of indoor and 5 weeks of outdoor horticulture. 
For both class settings, there are DIY project opportunities that bring the necessary, hands-on element to the course. Because after all, this program is about how to grow a weed plant.
In addition, there are more than 10 industry experts who've contributed to the content and creation of this course. As such, the certification you earn after passing the final exam is recognized and respected by numerous employers within the industry.
The price for the online recordings is $1,295, but if on sale, the price is $995. As for the classroom option, the cost is $1,995.
5.

THC University: Grow Basics Certification Program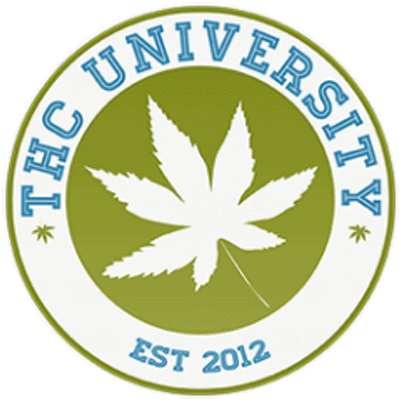 Highlights
Live Q&A sessions with industry experts
Complimentary resume review and a practice interview with a school counselor
Can access all nine courses for one low price
See the THC University Grow Basics Certification Program now:
See Program
The Grow Basics Certification Program by THC University is an affordable way to learn to grow weed online. In fact, the school only charges one fee to take all of its courses. In total, it has nine certification programs and all of them are self-paced.
Additionally, Jorge Cervantes, a well-known horticulturist, is the instructor for the Grow Basics course. It's interactive, with videos and pictures from 150 grow spaces Jorge visited, with some of those spaces using different and unique growing techniques. Since this is a basics course, it's only 3 hours in length and doesn't require any prerequisites.
Even more, students can chat with counselors Monday through Friday about any curriculum or grow-related questions. And those who pass can view private job boards and post resumes.
Because of the short course time and elementary nature, the cost is only $187.
Are there any free online resources for growing cannabis?
The Grower's Network University offers a few free courses. The Growing 101 course will teach you how to grow weed indoors and there's also a Professional Cannabis Cultivation course that's focused on commercial growing.
Besides this resource, YouTube is another free option. Some popular channels that offer high-quality content include Seed to Stoned and Mr. Canucks Grow.