Although research is limited, some experts believe that cannabidiol (CBD) may provide relief for nausea and vomiting. The use of CBD for nausea is typically used as a treatment for patients undergoing chemotherapy or radiation. However, due to the federal legalization of hemp-derived CBD and rapid market growth, those suffering from short-term or chronic nausea are also finding relief using CBD. 
Nausea is commonly defined as the sensation of an urge to vomit. Nausea can be short-lived or prolonged and stems from various causes, such as a sensitivity to motion or certain foods, medications, or the effects of certain medical conditions.  
Research suggests there is a direct link between your body's endocannabinoid system (ECS) and the areas of the brain that control nausea and vomiting. The ECS consists of cell receptors that bind with cannabinoids to regulate a variety of functions, including immune response, communication between cells, appetite and metabolism, memory, and more.
Animal studies suggest that CBD might help regulate nausea by interacting with serotonin receptors. Serotonin is a chemical nerve cells produce that impacts every part of the body, from emotions to motor skills. Its biological function is responsible for moderating mood, cognition, reward, learning, memory, and numerous physiological processes such as vomiting and vasoconstriction (the constriction of blood vessels). 
Even in small doses, the non-intoxicating cannabinoid CBD has been shown to help alleviate both nausea and vomiting based on how it interacts with serotonin-releasing receptors. CBD has also shown promising signs of easing anxiety, which can help manage chronic nausea.
Best type of CBD for nausea
Human studies also report that a combination of CBD and THC may provide relief from nausea, especially for patients going through chemotherapy. THC appears to relieve nausea and vomiting by stimulating the CB1 receptors in the brain and gastrointestinal tract. Activating these receptors also improves appetite. When combined, CBD helps counteract the intoxicating effects of THC. 
World-renowned neurologist and cannabinoid researcher Dr. Ethan Russo theorizes that THC, CBD, and other naturally-occurring compounds found in cannabis can be more effective when consumed together. He refers to this as the "entourage effect," meaning the compounds work in synergy to amplify the therapeutic properties of each individual cannabinoid. 
Because the research indicates that THC is more effective at reducing nausea than CBD, full-spectrum CBD products are your best bet for controlling nausea. Full-spectrum CBD for nausea contains all of the beneficial cannabinoids, terpenes, and flavonoids found in cannabis, including small amounts of THC (less than 0.3% in federally legal products). If you are new to THC or do not want to experience any intoxicating effects, broad-spectrum CBD removes THC, and CBD isolate removes everything except CBD.
For immediate relief, smoking or vaping CBD reaches your bloodstream faster than alternative consumption methods. On the other hand, edibles may take longer to hit, but the effects stay in your system longer than inhalation. CBD oil offers more versatility. You can mix it with food or drink to digest it the same way as an edible, or you can drop it under your tongue to expedite the effects. There are no up-to-date studies on the effects of topical CBD to relieve nausea. Topicals are typically used to alleviate pain and sore muscles in a specific area of the body.
Top 5 CBD Products for Nausea
1.

Charlotte's Web Max Strength CBD Oil
Highlights
60mg of full-spectrum CBD per 1mL
Made with only hemp extract, coconut oil, and flavor
Organic, vegan-friendly, and non-GMO hemp sourced in Colorado
Get 15% off all Charlotte's Web products as an AmericanMarijuana reader. Use this code at checkout: AMMA
Get Discount
Coming in with one of the highest concentrations on the market, Charlotte's Web Max Strength CBD oil offers 1,800mg of CBD in the 30mL bottle and 6,000 mg of CBD in the 100mL bottle. The price tag may seem steep, but the potency and quality are worth the dough. Charlotte's Web products do not use additives or dyes to keep their CBD oil natural, the way nature intended. The company earned a U.S. Hemp Authority certification for meeting extremely high standards for quality, trust, and transparency. The Max Strength CBD Oil for nausea is best suited for those already familiar with CBD and ready to take the next step.
2.

Cheef Botanicals CBD Vape Cartridges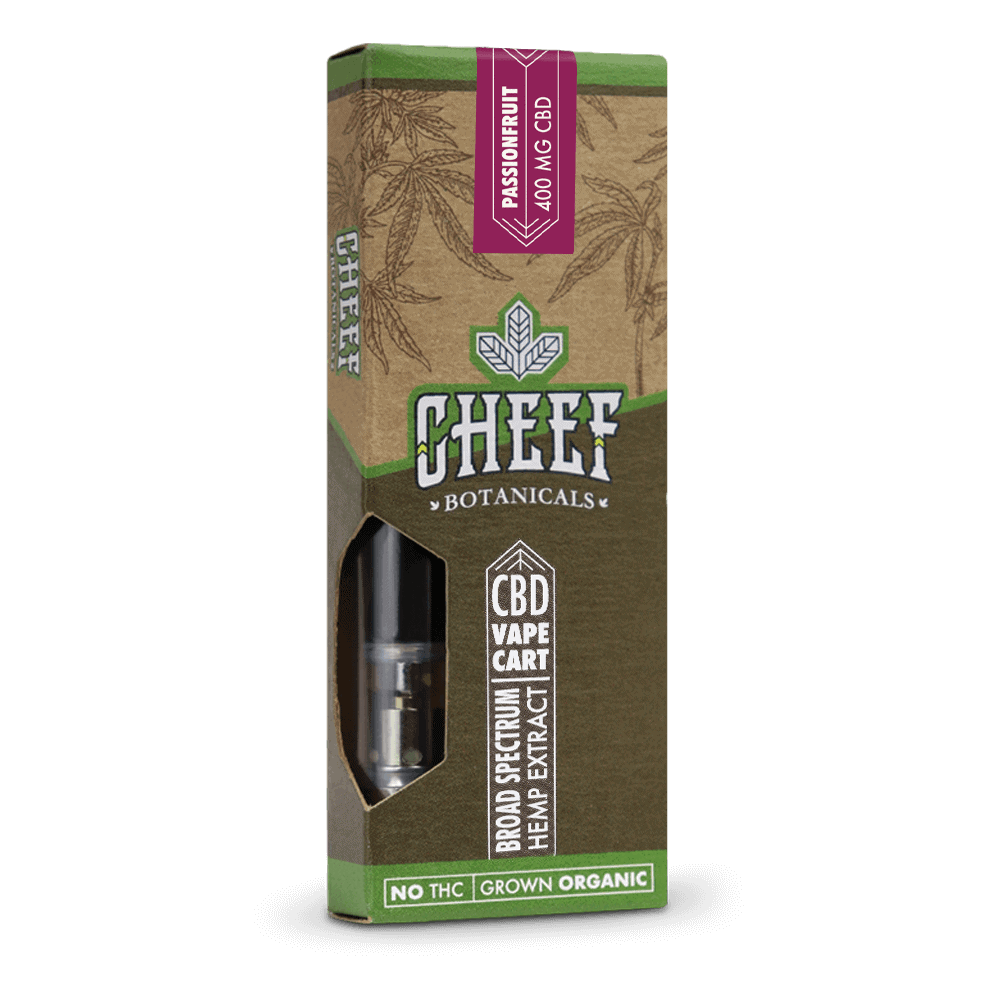 Highlights
Broad spectrum hemp extract refined using clean CO2 extraction
Only natural terpenes, no VG, PG, MCT oil, or PEG
Compatible with almost all 510 threaded vaping device
For those seeking fast-acting benefits of whole-plant hemp extract without the psychoactive effects of THC, let us introduce you to Cheef Botanicals CBD vape cartridges. Specially formulated using organic, non-GMO broad spectrum hemp extract and premium terpenes, these vape cartridges are filled to the brim with powerful juice. Choose from over 20 flavors, like Pixie Stix and Caramel Macchiato, with each vape cartridge delivering between 200-400 delicious puffs. You won't find any additives or preservatives here either. Cheef Botanicals is founded and run by a group of health-conscious cannabis enthusiasts that develop formulas using only 100% natural ingredients that are all third-party lab tested. 
3.

Joy Organics Premium CBD Gummies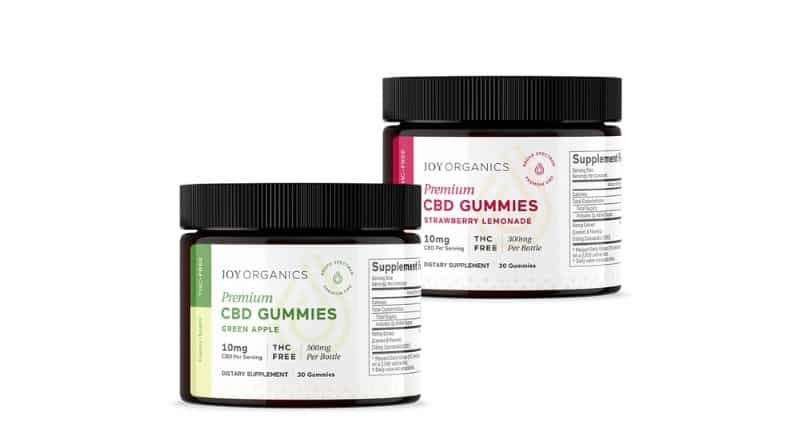 Highlights
Made using organic, vegan, gluten-free ingredients
30-day money-back guarantee
0.0% THC-free broad spectrum hemp extract
Get 25% off all Joy Organics CBD products as an AmericanMarijuana reader. Use this code at checkout: AMMA
Get Discount
Tasty and convenient, Joy Organics' gummies are a delicious way to get your dose of CBD for nausea. If natural sweeteners are your thing, you will appreciate the added joy (see what we did there?) of organic tapioca syrup and organic cane sugar. Each BPA-free jar comes with 30 gummies that each contain 10mg of CBD. These gummies aren't sporting the USDA Certified Organic label, but you best believe it will have one soon since most products from Joy Organics have the official stamp, and their entire lineup contains natural ingredients your grandmother could pronounce. You can scan the product's QR code to access internal lab reports on the raw oil and the third-party testing on the finished product.
4.

CBDistillery Full Spectrum CBD Softgels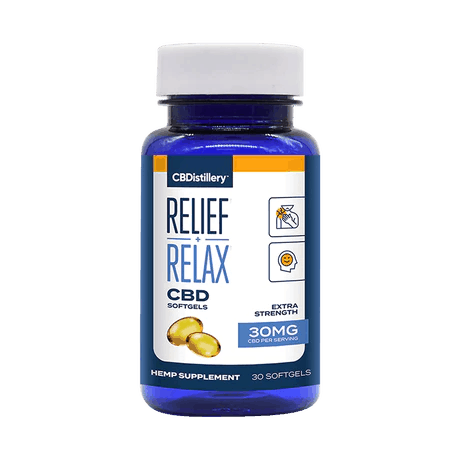 Highlights
The work of finding a proper dosage is already done for you
Softgels can be easily transported
Includes all hemp-derived cannabinoids with <0.3% THC
Get 15% off all CBDistillery products as an AmericanMarijuana reader. Use this code at checkout: AMMA15
Get Discount
Compared to most CBD capsules on the market, CBDistillery is packing some serious potency into these softgels. Softgels are one of the most convenient ways to take CBD for nausea because the dosing is already done for you. CBDistillery Full Spectrum CBD Softgels contain 30 mg of hemp-derived CBD in a smooth gelatin shell, available in a 30 or 60 count bottle. All CBDistillery products are made using non-GMO industrial hemp grown in the United States in compliance with strict FDA guidelines. ISO-accredited third-party lab results can be easily accessed online or by scanning the QR code on the label.
5.

American Shaman CBD Sparkling Tea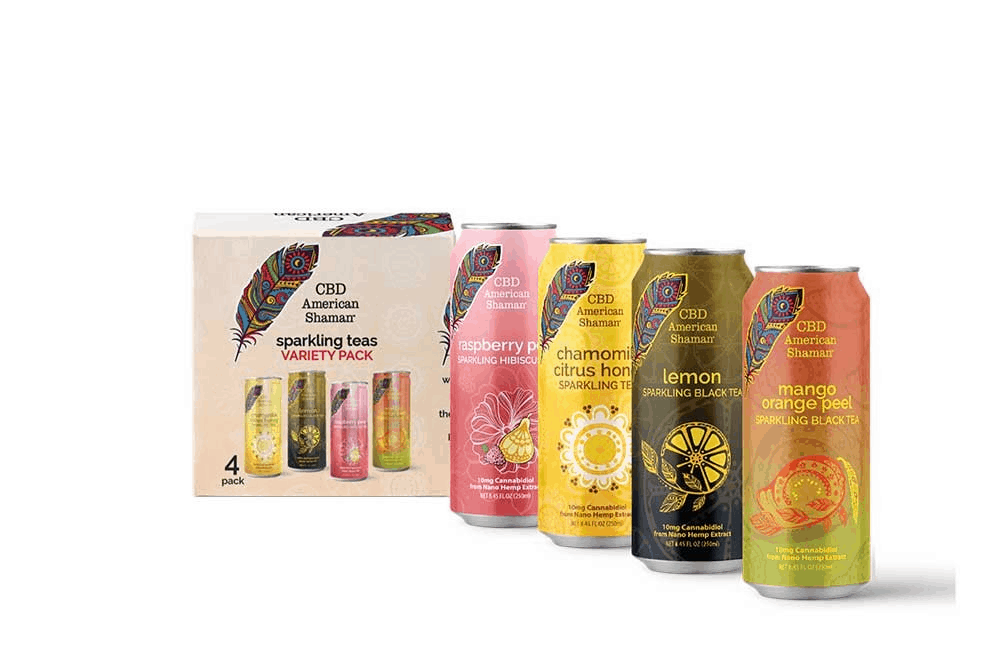 Highlights
Made using nanotechnology to increase the bioavailability of CBD
Full spectrum CBD is extracted from non-GMO hemp grown in the USA
U.S. Hemp Authority Certified for industry-leading standards
Get 20% off all American Shaman CBD products as an AmericanMarijuana reader. Use this code at checkout: AMERICAN20
Get Discount
Packed full of flavor, these sparkling teas are sure to blow your mind. Each pack comes with four cans that contain 10mg of the highest quality hemp oil on the market. Perfect for on-the-go relief or relaxing at the end of a long day. Nanotechnology makes CBD oil water-soluble to improve absorption and keep your tea saturated with CBD, meaning you get more benefits in every cup. American Shaman is one of the most reputable and established CBD brands in the industry. All products are made with non-GMO hemp grown in the USA and lab-tested to ensure they meet strict purity and potency standards.
How to use CBD for nausea
Delivery methods will vary based on the type of CBD product you are consuming. You can take tinctures and oils sublingually (the fancy term for placing drops under your tongue) or by mixing them with your favorite food or drink. CBD edibles are chewed and digested just like regular food. Capsules and softgels are swallowed whole just as you would normally take a pill.  
Most companies will provide a recommended dose for how much CBD to take for nausea. No matter if you're new to CBD or a seasoned pro, it's always a good idea to start low with new products and slowly build the dosage as needed.
Research finds that most people will not experience side effects when taking CBD. However, there is a chance that some side effects may occur, such as dry mouth, diarrhea, drowsiness, and fatigue. CBD can also interact with certain medications. Before taking CBD for nausea, it is recommended to speak with your healthcare provider.