Companies that were in the vanguard of the CBD revolution were tentative in their approach to investment and product development. The tentative phase is now coming to an end as CBD, slowly but surely takes its pride of place in the mainstream of health products. Manufacturers of CBD products are now bolder and more innovative, and Joy Organics is among companies that are leading the charge. The company manufactures CBD soft gels and other products with cool names like tranquil mint. Keep reading for a more detailed Joy Organics CBD review.
What is Joy Organics CBD?
This company was founded by Joy Smith, her husband Todd Smith, her children, and some other members of their family. Joy was seeking a natural remedy for her chronic pain and insomnia, and in this quest, she came across CBD. One of the reasons why she decided to establish her own company is that she found that most of the products touted as a panacea for many different problems didn't work, and she wanted to change that. CBD was also too expensive for many of the people who needed it most. 
The idea behind Joy Organics, therefore, was to remedy this situation by manufacturing the purest and bioavailable CBD oil and other CBD products that are devoid of toxins. She consequently intended to make high-quality CBD products available in the market at a price the people could afford.  
Joy Organics Fort Collins store was the first to open in July 2018, and since then, the company has been on a growth trajectory.
Joy Organics CBD Products Range
The following are some of the products from this company. 
Joy Organics CBD Oil Tinctures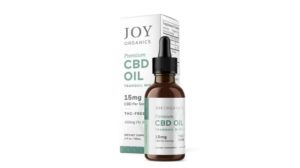 These tinctures come in four flavors and potencies. Available flavors include orange, tranquil mint, natural, and lemon. All the flavors come packaged into four different potencies. The potencies are, 250mg, 500mg, 1000mg and 1500mg. The oil comes in 30mls per bottle, and from there, a person is free to pick the potency that works best for them.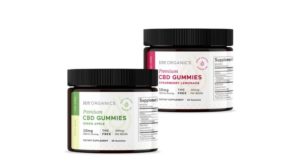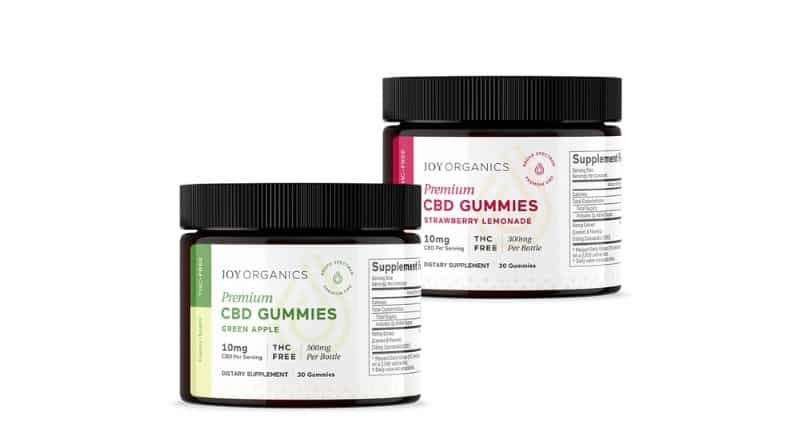 These come in two flavors, Strawberry Lemonade and Green Apple pack. Each comes in a package of 30 gummies, each of which contains 10mg CBD. They are among the best CBD gummies in the market with ingredients organic cane sugar, tapioca syrup, the gummies are gluten-free and vegan-friendly.
Joy Organics CBD Softgels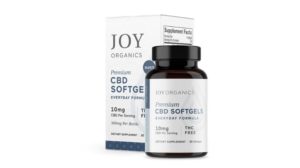 Softgels is the word used to describe CBD capsules by Joy Organics. These products are ideal for people who, for one reason or the other, would rather not use CBD oil. Ordinary CBD capsules have notoriously low bioavailability, and Joy Organics seeks to circumvent his challenge by formulating the soft gels to be made from the smallest possible emulsion droplets (25 nanometers). The size of these droplets makes it easier for the endocannabinoid system to connect with a higher percentage of the CBD therein. 
Joy Organics Softgels come in three varieties. There is regular, which contains nothing but CBD and the other ordinary ingredients. The second variety is CBD Softgels with Curcumin, which is particularly formulated for people with joint problems or for people looking to improve the health of their joints. The third variant is CBD Softgels Melatonin Formula. Melatonin is a compound that helps to enable people to sleep, and these softgels, therefore, are an ideal way to deliver the best CBD for insomnia in the market today. Each bottle of softgels contains 30 capsules, but they come in 300mg and 750mg CBD content per bottle, which translates to 10mg and 25mg of CBD per capsule.   
Joy Organics CBD Topicals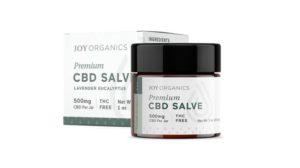 This category of products ranges from therapeutic to cosmetic. They have a salve that offers relief to targeted parts of the body, such as joints and other inflamed parts of the body. The ointment is made from a combination of the usual high-quality Joy Organics hemp oil, combined with beeswax and other organic essential oils that provide the scent and other health benefits to the body. This product is available in two potencies, 500mg and 1000mg and 250mg for the salve stick.  
The other topical in Joy Organics' stable is among the best CBD creams in the market. It is formulated to moisturize and soften the hands of the skin of the user. The cream comes in a 30ml bottle that has a pump to allow the user to spray it to the surface that needs moisturizing. Besides CBD, this product contains organic olive oil, safflower oleosomes, and natural glycerin.
Joy Organics CBD Energy Drink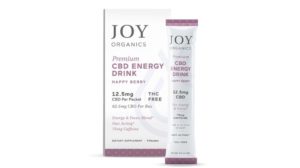 This is the ideal product for a person to use to boost their energy after a workout, but some people may find it useful for regular every day usage too. It is fast-acting, and it comes in a pack of five, and each one of them contains 12.5mg CBD and 75mg caffeine.  Caffeine provides energy for the workout, while CBD provides the body with the ability to recover from the exercise. It has a berry flavor, which is why it is referred to as 'happy berry.' It comes in the form of a water-soluble powder and, to take it, all one needs is to mix it with water.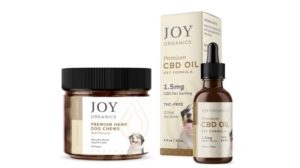 Under this category, Joy Organics has two products.
The treats are chews made from broad-spectrum hemp extract powder and other ingredients that make them not only healthy but also palatable for the dog. Manufacturers make this product suitable for the dog by adding the right flavors and blending it to the ideal texture. The ingredients include compounds that help with the fast absorption of the CBD. These treats are easy to digest, and they, therefore, don't subject the dog to discomfort. Each bottle of treats contains 60mgs of CBD and 30 chews, which means that each chew has 2mg of CBD. 
The company's CBD Oil Tincture for Pets contains all the phytocannabinoids in the company's organic hemp and other ingredients. These ingredients work together to give the tincture a flavor that is pleasing to the pet and a high level of bioavailability. The tincture comes in 30ml bottles and two strengths 225mg/bottle and 450mg/ bottle. 
Joy Organics CBD Bath Bombs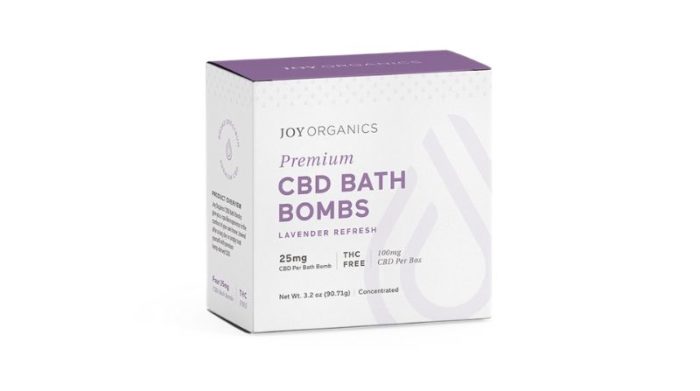 These are designed to help the user relax in the bath after a long day at work. Besides CBD it contains lavender oil, cocoa butter as well as organic coconut oil. They also provide Maltodextrin, citric acid, and Sodium Bicarbonate. One package includes four bath bombs, each of which has a potency of 25mg CBD. The bath bombs are easy to use because all one needs to do is drop it in the bath.  
Joy Organics CBD Products Price
| Product | Price Range ($) |
| --- | --- |
| Joy Organics CBD Oil Tinctures | 29.95 - 53.95 |
| Joy Organics CBD Softgels | 44.95 - 89-95 |
| Joy Organics CBD Topicals | 32.95 - 54.95 |
| Joy Organics CBD Energy Drink | 19.95 |
| CBD Dog Treats | 34.95 |
| CBD Pet Tincture | 29.95 |
| Joy Organics CBD Bath Bombs | 19.95 |
| CBD Oil Tinctures | 39.95 |
Joy Organics CBD Products Features and Highlights
Free Shipping: –

The company offers free shipping for all its products on orders that are above $50 through the US Postal Service. This saves buyers money they would have had to spend with the shipping if they had bought from other companies.

Pharmaceutical Grade Products: –

Joy Organics products are manufactured in a laboratory that has been certified by the FDA. It is due to the FDA certification that the lab and the products it produces are referred to as pharmaceutical grade.

US Grown Hemp: –

The hemp from which the CBD used in this company comes is grown in the US. This is important because it speaks to the quality of the hemp. It also makes the claims that the hemp is organic to be more plausible. Standards for organic farming in America are much higher than in many other countries.

Third-Party Testing: –

Despite having a world-class laboratory, Joy Organics subjects all their CBD oil batches and all other products to independent testing. All the Certificates of Analysis that result from this testing are available on the company's website.

Money-Back Guarantee: –

To demonstrate the level of confidence they have in their products, Joy Organics allows buyers to return the product within 30 days of purchase for a full refund. A customer initiates this process by contacting the company through their website and registering their desire for a refund.

Full Spectrum THC Free Products: –

This is a first for Joy Organics. Most of the full spectrum CBD products in the market today contain at least trace amounts of THC. If they have no THC, they are either broad-spectrum products or isolates which deny users the benefits of other cannabinoids and beneficial biological compounds in the hemp. Joy Organics, however, claim that their products benefit users with the entire entourage but without THC. 

 
Where to buy Joy Organics CBD
Apart from the original store, at Fort Collins, you can also get CBD oil products from Joy Organics Austin or Joy Organics Deer Park. The company also partners with retailers, and you can find the locations of those retailers in their store locater on their website.  
This Joy Organics CBD review shows that the company produces some of the best CBD oil and other CBD products in the market. The safety of these products is impeccable, and there are manufactures with a touch of technical sophistication. They also have a relatively wide variety of products that can meet the needs of a wide range of users. The products are in the top percentiles where bioavailability is concerned. The company also ships its products cheaply across the United States, where there are no stores near their customers. Most of the products by this company wouldn't fall under the category of cheap affordable CBD products, they are a bit pricey, and this is the only downside. The price shouldn't be a big issue because you get what we pay for. We would like to recommend Joy Organics CBD unreservedly.