PlusCBD researches hemp and people. Besides experts in hemp, chemistry, and manufacturing processes, the company has a panel of experts on nutrition, neuroscience, and sports medicine. These experts spend their waking hours figuring out how the oil drops PlusCBD produces, and the rest of its CBD products would affect their users. The company's hemp oil is extracted from non-GMO plants, and so the CBD oil it manufactures is acceptable to most users. Read on for a detailed Plus CBD oil review.  
This brand was established in 2012. It was started by CV sciences, which also has a pharmaceutical section that manufactures CBD based prescription medicine.  
One of the things that stand out about PlusCBD as a brand is the loyalty of its customers. Besides manufacturing and marketing high quality products, PlusCBD invests heavily in customer education. Through the information campaigns, people who use their CBD products get to understand how their body responds to the CBD products. They also get to understand which CBD products work best for them, and people who would like to understand what the law says about hemp can also obtain information from the PlusCBD's website.
This company uses organically grown hemp from Europe, and the variety of its products is wide enough to cover most of the needs their customers are likely to have. It, however, doesn't produce too many products to confuse buyers when it comes to choosing. 
Besides selling their products online, PlusCBD allows independent retailers to stock their products in brick and mortar stores. Having the products stocked in stores increases accessibility for people who, for one reason or the other, have no access to online stores and those who don't like online shopping. 
The flavor is usually a big deal on matters to do with the efficacy of oils and other CBD products. This manufacturer makes products in different flavors to suit the needs of their customers. Some users prefer the natural flavor. They can get that from the company's gold products, which are unflavored and unscented.
Those who prefer other flavors can choose from the variety of flavors available for them. Mint flavor generally combines well with hemp's natural flavor, and it is little wonder that many people prefer the mint flavor.
Products that fall under this PlusCBD's stable come in various concentrations. Some of the products are highly potent, while others are less so. The amount of CBD in every bottle, as indicated on the label, can help the user calculate how much CBD they can expect to get from each of the oil drops.
Some of the CBD products are full-spectrum. They contain everything that is found in the industrial hemp from which they are extracted. PlusCBD also has products manufactured from broad-spectrum extracts. These broad-spectrum CBD products are refined to remove THC and some other elements from the hemp extract. PureCBD products are subdivided into three general categories. 
Raw:

– This is the oil with all its contents as extracted from the industrial hemp. 

Total Plant Complex(rights reserved):

– This is just like the raw extract except for one thing. The extract goes through heating to make CBD more available to the body.

PlusCBD Oil Gold Drops:

– The manufacturer removes all plant materials from this extract. Among the plant materials removed from the extract is THC, and the gold concentrate, therefore, contains 0.3% THC.  
All PureCBD products are gluten-free, and they are deliberately tailored to be vegan-friendly, and the company uses the CO2 extraction method, which is both safe and efficient.
PlusCBD Oil Product Highlights
PlusCBD refers to its CBD oil as CBD oil drops. The oil comes in two categories, 
CBD oil drops, and 

CBD oil drops raw 
CBD Oil Drops are the broad spectrum option, while CBD Oil Raw is the full-spectrum option. No synthetic cannabidiol is used in the manufacture of the oil, and they are both extracted from natural, agricultural hemp.
PlusCBD Oil Drops come in three different flavors. Natural (unflavored) Peppermint, which is the most popular taste and Goji Blueberry. The full-spectrum oil comes in Natural and Peppermint while the broad spectrum oil is available in all three flavors.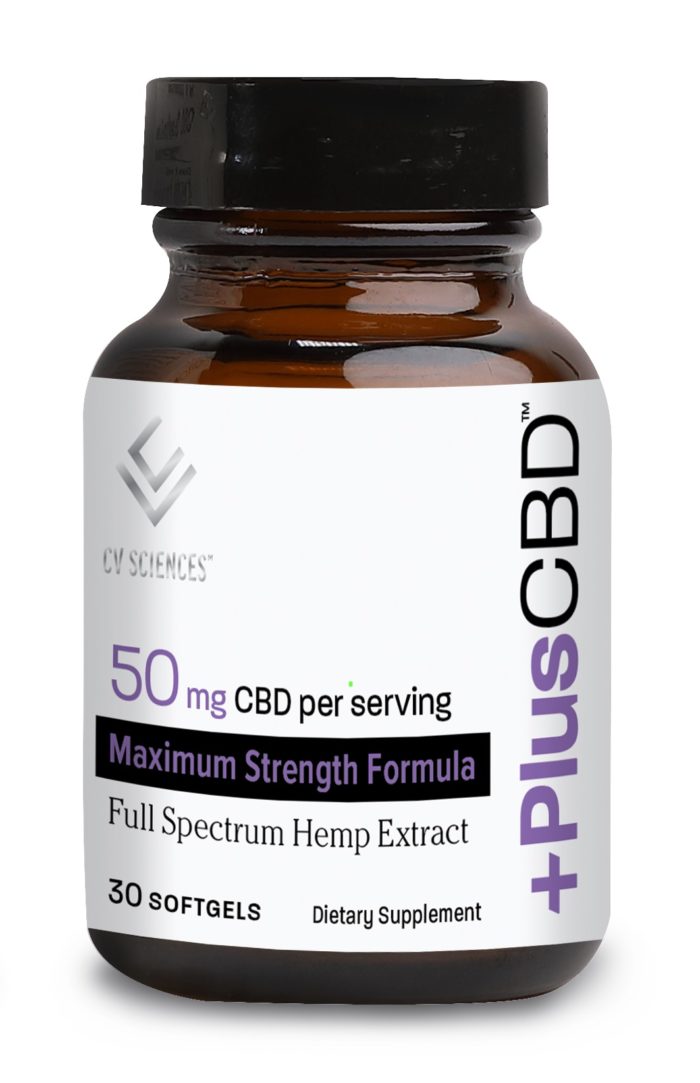 These capsules are made of vegetable cellulose casings and CBD oil. It also contains food starch, Magnesium Stearate, and Silicon Dioxide, all of which play essential roles in the human body. 
PlusCBD capsules are packaged in two potencies, 10mg per capsule and 15mg per capsule. The 10mg a piece capsules are packaged in bottles of 30 capsules while the 15mg option can be bought bottles of 30 and 60 pieces. 
The capsules are manufactured using the company's proprietary Total Plant Complex formula(rights reserved), which not only gives users the entourage effect but also makes more CBD bioavailable.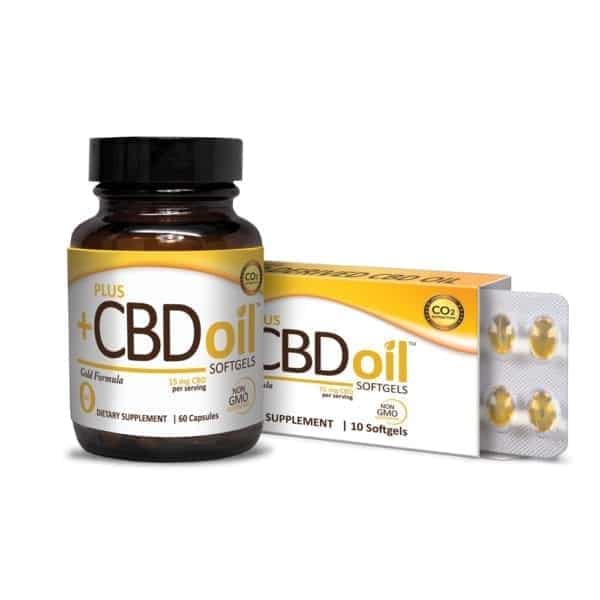 Like other PlusCBD products, these softgels are vegan-friendly. They are also easy to swallow, which makes them ideal for people who have a problem swallowing CBD in other forms, such as capsules. These softgels are manufactured in three potencies. 5mg, 10mg and 15mg CBD each.
The Raw Formula Softgels –  5mg CBD/CBDA

Total Plant Complex – 10mg CBD

PlusCBD Oils Gold Softgels – 15mg 
(The three formulations are as described earlier in this article)
Plus, CBD oil softgel reviews show that the body absorbs softgels faster than it absorbs capsules and softgels, therefore give faster relief to those who use them.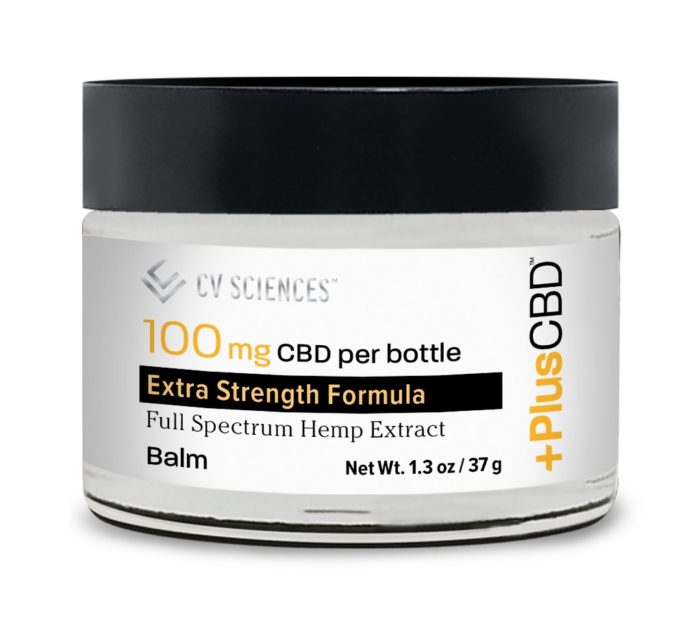 This forms a part of the company's CBD topicals. It is a full spectrum, peppermint-scented balm. The balm is used externally to provide relief for muscle and joint pain. It is one of the few PlusCBD products that may be considered non-vegan friendly since beeswax is one of its ingredients. 
In its ordinary formulation, the balm contains 50mg CBD/CBDA. The PlusCBD Oil Balm Extra Strength, on the other hand, contains 100mg CBD/CBDA. It is a broad-spectrum product, so it also contains other cannabinoids, which produce the entourage effect on the user. Besides cannabinoids, it has almond oil, willow bark extract, an extract from green tea, which is an antioxidant. Willow back extract has natural anti-inflammatory properties.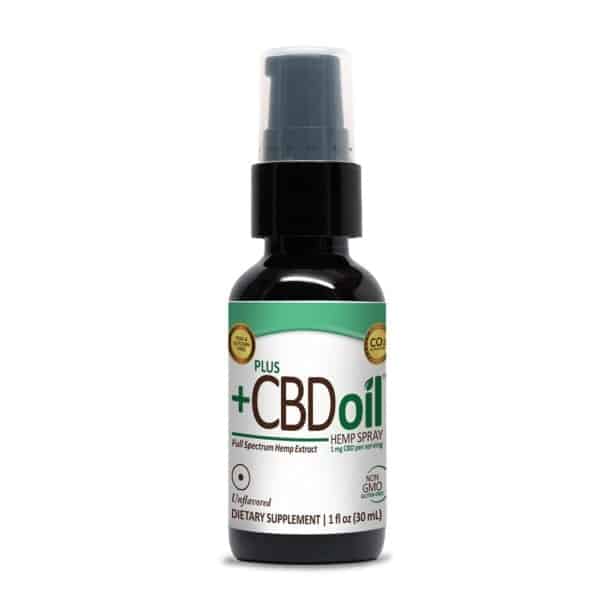 This is a CBD oil spray in the model of oral sprays. The spray is made from the proprietary Total Plant complex formula. The spray has lower concentrations of CBD, and the 100mg packaging gives the user 1mg CBD with each serving. The 500mg spray, on the other hand, contains 3mg CBD in every serving. The spray comes in flavored and unflavored versions. Available flavors include Peppermint and Café Mocha, and their base is extra virgin oil.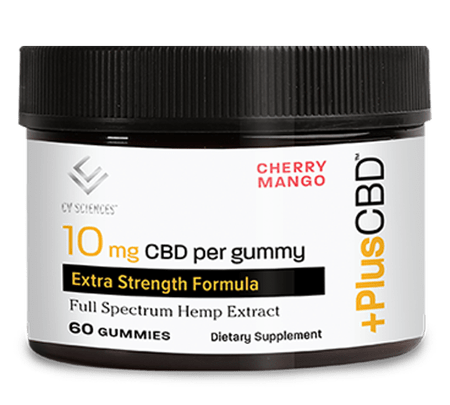 The gummies have a fruity flavor, and each of them contains 5mg CBD. They are packaged in 10, 30, and 60 counts. The ten pieces are packaged in a bag, while 30 and 60 counts are packaged in bottles. Although they are sugared and flavored, PlusCBD Gummies contain no artificial flavoring. They use natural ingredients such as cane sugar, citric acid, natural coloring, among others, to achieve their appearance and taste. 
Gluten-free, vegan-friendly products – except for the balm: people with different conditions usually use CBD oil. Gluten causes chronic inflammation to people with certain conditions, and a gluten-free supplement eliminates the possibility of such inflammation. The balm contains beeswax, and it is therefore not vegan-friendly.
Full-spectrum and broad-spectrum products to choose from: – Full spectrum products ensure you get the full entourage effect from all cannabinoids and terpenes and other elements. Some people eschew the use of THC, and even CBD dominant industrial hemp contains trace amounts of THC. Such people would be best served by broad-spectrum products in which THC has been eliminated.
Products contain more bioavailable CBD than many other brands: The technology used by PureCBD is proprietary and increases the amount of bioavailable CBD. Increased Bioavailability of CBD is enhanced by extra virgin olive oil, which is used as its carrier.
Limited product range: – The company has relatively few products on its stable. One of the most notable effects of this limitation is that they don't manufacture products for pets. 
Non-American hemp: – PureCBD products are extracted from hemp cultivated in Europe. This hemp used may be a turn-off to those who prefer hemp grown as per American standards, which are higher than those in other countries
One of the things you realize when doing a PlusCBD oil review is that the company benefits immensely from being associated with CV sciences.  Plus, CBD oil gold and other products from the company can as well be referred to as CV Sciences CBD oils. This is because the mother company influences protocols and provides financial and human resource backing that make Plus CBD what it is. 
Besides their well-established labs, PlusCBD products are also subjected to testing in independent labs. Customer reviews on the products show a highly respected brand that has earned the loyalty of customers. This brand is easy to recommend for people with different conditions they would like to manage using CBD.