Still looking for the right brand for you? Well, this Select CBD review might have the answer you are looking for.
Select CBD – now Social CBD offers CBD products like vape pens, drops, and tinctures that can help address your specific health issues. It's a brand that's committed to transparency, too.
To know if it's the right one for you, read on.
Contrary to what you might be thinking, Select CBD isn't a new player in the CBD industry. It started a few years ago and now, it has been rebranded with a new name- Social CBD.
Despite the change in name, a lot of people still refer to it as Select CBD. For that reason, don't feel confused if we use the names interchangeably in this review.
Select CBD offers products that are pure, potent, and safe. Because of the quality of their CBD products, you can't expect them to be cheap.
The good news is that the brand offers discounts to veterans and first responders. You can also get a 15% discount coupon if it's your first time to purchase CBD oil and other CBD products from them.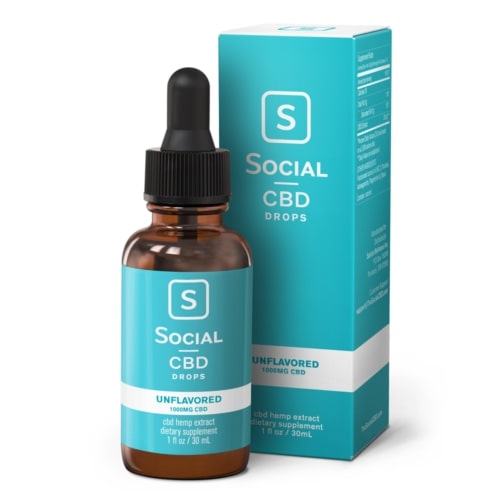 For this product, there's only one option in terms of strength and that's 1000mg. If you are new to using CBD drops, you might find this strength a bit overwhelming.
However, in terms of flavor, you have three choices- lavender, lemon ginger, and peppermint. If you aren't a fan of taking flavored CBD drops, you can get the unflavored version.
The drops are made with CBD-enriched hemp extract mixed with essential oils and MCT oil. Each bottle comes with a drop applicator which makes dispensing the right dose easier.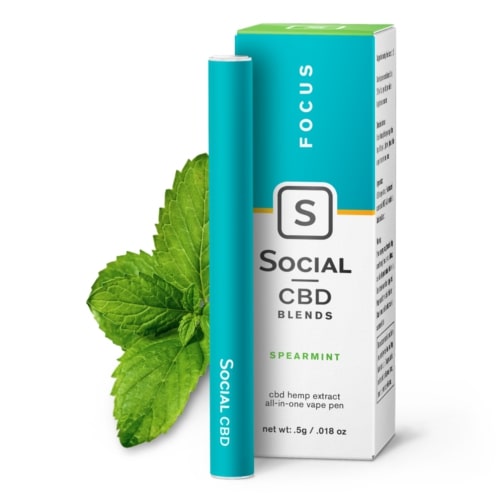 These are disposable vape pens and they are available in three different varieties. As for strength, each pen has about 250mg of CBD.
The type of pen you choose will determine the ingredients in the pen. For example, if you pick Relax, you'll get a CBD pen infused with lavender and cinnamon. If you choose Focus, you'll get a CBD pen with peppermint or spearmint.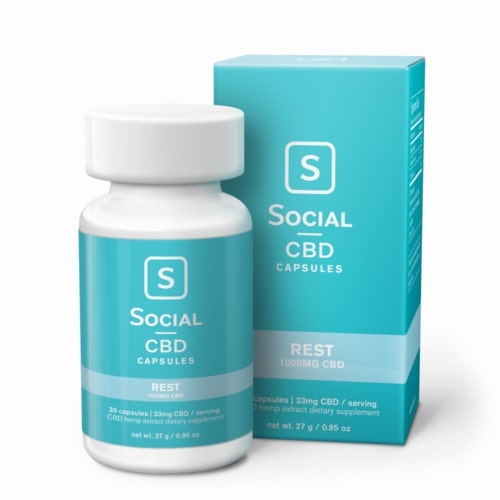 These gel caps are great for people who want to be more accurate in their daily dosage. Just like the vape pens, they also come in different varieties.
You can choose from four options- Rest, Recover, Balance, and Boost. All of them contain 1000mg of CBD.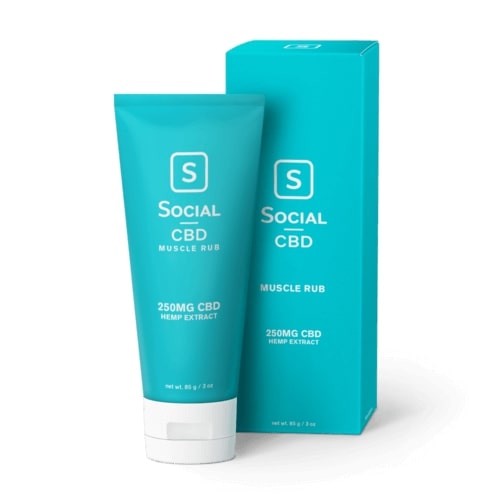 For pain relief, Social Muscle Rub is a good product to try. Each bottle contains 250mg of CBD and a combination of aloe, tea tree oil, vitamin E, and menthol. It's best applied to sore muscles right after working out.
The CBD patch, on the other hand, comes in two dosages- 20mg and 60mg. It's super simple to use because you just need to place the patch on your skin and wait for it to work.
Social CBD Muscle Balm Stick contains 400mg of CBD. It also has arnica, menthol, and hemp extract to provide comfort.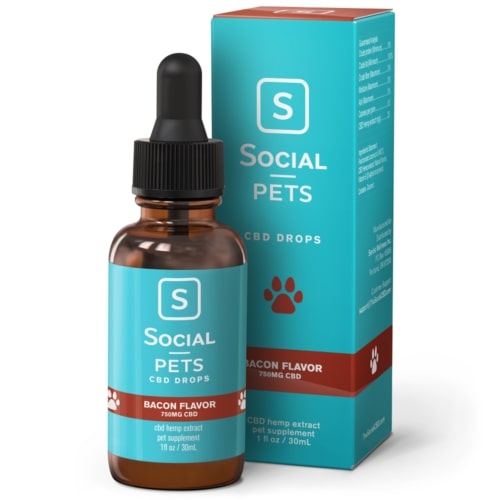 Social has CBD drops for your pets and they come in really interesting flavors. You can choose from peanut butter, bacon, and chicken. There's also an unflavored option in case your pet has really picky taste buds.
After conducting this Select CBD review, we found the brand's packaging to be really useful. It has all the details you need to know as a consumer.
Apart from the complete list of ingredients, you can also see the activation times and lab details in the packaging of each bottle.
Now, why are those things important?
Products that undergo third-party tests are checked for the presence of harmful chemicals, amount of THC, and actual potency. The results of these tests can help you know if the CBD product you are planning to buy is safe and legally allowed to consume.
Not all brands are confident enough to put the lab results of their products on the actual packaging. This type of transparency is something you don't always see in this industry.
Discount coupons are a big help for people who use CBD products to address long-term health issues. 
In the case of Social CBD, the brand offers a 20% discount for life on all products to first responders and veterans. You can also get discounts if it's your first time to buy from their website.
Social has a long list of options in terms of product types and flavors. This is a good thing because it allows consumers to pick products that suit not just their taste and needs but their preferences, too.
Picking, however, can be confusing, particularly if it's your first time to choose. This is where reading a reliable brand review like this one can help.
While the brand puts the lab results of their products on the packaging, it would be better if the results of a certain product batch are posted online.
That way, consumers won't have to submit an online request and send batch IDs just to see the results.
Select CBD or Social CBD is a good brand to try if you want lots of flavor options and concentrations. It's also a good brand if you are in the process of finding the right CBD product for you because of its huge product range.
A  word of caution:
It's really important that you go through this Select CBD review carefully. It's one way to know what type of CBD product can help address your concerns
Take note that most of the products are only available in one concentration. If you are new to using CBD products, it's something you have to seriously consider.
A 1000-mg CBD drop, for example, is a bit too much for someone who's still gauging the effects of CBD. If that's the case, it'll be better if you consider looking for other CBD bottle.