Ananda recognizes the absolute importance of the safety of CBD products. They take it upon themselves to control the production process from the selection of seeds to their genetic development through processing and marketing. The company has a seed bank in Australia where all work on the seeds goes on, but they grow and process the hemp in Kentucky, USA. This company produces full-spectrum hemp oil, which is the foundation upon which all its other CBD products are built. Keep reading for a more detailed Ananda Hemp review. 
Ananda is a daughter company of Ecofibre Ltd, an Australia based genetic development company. Ecofibre has been in business for almost 20 years, a time it has devoted itself to the development of hemp seeds. Ecofibre holds the biggest hemp seed repository that is privately owned. 
The mother company sends seeds to the United States, and Ananda takes over the production process from farm to shelf. This makes Ananda CBD one of the few genuine seed-to-shelf CBD brands in the world. Another outstanding feature of the company is its commitment to customer education.
Besides selling CBD oil and other products to consumers, the company has a branch known as Ananda Professional whose task is to avail their CBD products to pharmacists and healthcare professionals. 
Ananda Hemp Product Highlights
This company has a retinue of CBD oil infused products which are carefully designed to meet people's needs and preferences. The products include CBD oil, topicals, capsules, and pet products. Below is a detailed review of each category of products for your information.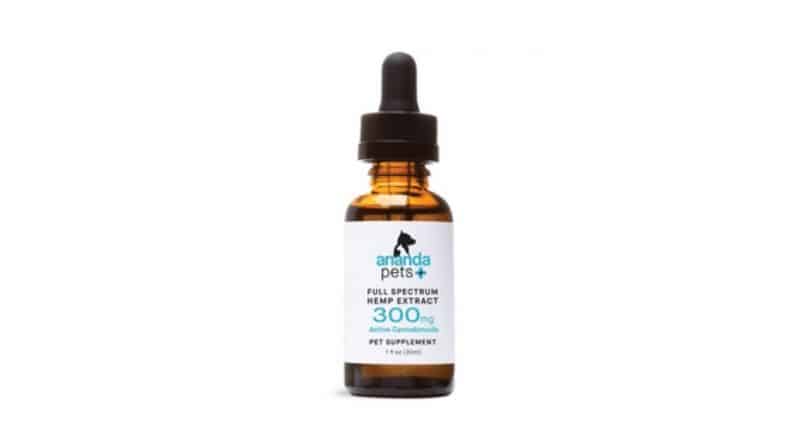 Ananda produces four different tinctures. Three of them are full-spectrum containing trace amounts of THC, while one is broad-spectrum containing no THC. It is important to note that all Ananda CBD oils are unflavored, and those who take them have to contend with their earthy taste. 
Full Spectrum
The full-spectrum CBD oils come in three different potencies:
Ananda Hemp 300mg 

Ananda Hemp 600mg and 

Ananda Hemp 2000mg 
The 300mg and 600mg tinctures come in 30ml bottles, which means they contain 10 and 20mg CBD per 1ml bottle each while the 2000mg tincture comes in a 50ml bottle, which means it contains 40mg CBD in every milliliter.  
Both 300 and 600ml tinctures have MCT oil as part of their base. CBD is fat-soluble, and MCT oil has a high-fat content which should make the CBD in these tinctures more bioavailable. The MCT oil is, however, blended with a terpene blend among other things. The terpenes have various therapeutic effects and the blend therefore enhances the therapeutic effects of the tincture. 
The 2000mg/50ml tincture exclusively uses hemp seed oil as a base. This makes it ideal for users who may have coconut allergies – the MCT oil used in 300 and 600mg CBD oils is coconut derived. While the hemp seed oil has its advantages, it has low-fat content, which reduces its capacity to dissolve CBD. This means that the amount of CBD oil available to the body is relatively lower in the 2000mg tincture than in the 300mg and 600mg tinctures.
Cognizant of the fact that there are people who would rather have no THC at all in the products they use, Ananda has developed a 600mg tincture from which they extract all THC. This tincture still contains other cannabinoids, besides CBD, it also contains terpenes and other organic material. While Ananda makes an effort to reduce THC from this tincture, they offer a disclaimer that it may lead to a positive in drug tests in some instances.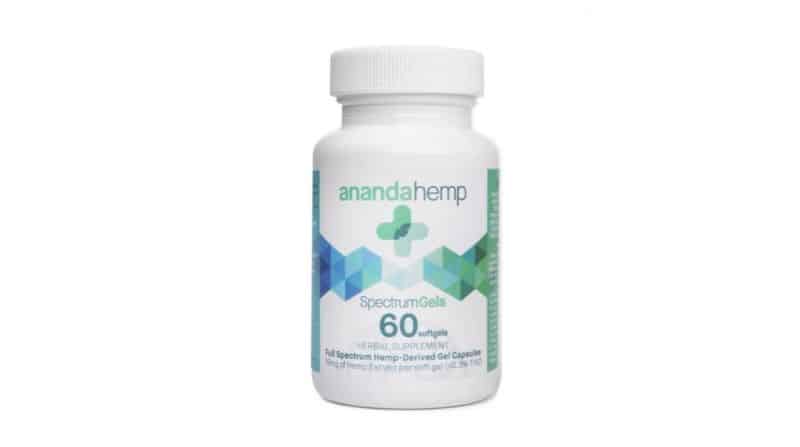 Ananda manufactures these for the sake of users who have a problem with the natural taste of CBD oil. There are also those, in transit, who would like to take their hemp more discreetly, and there are still others who prefer capsules because they make it easy for them to track their dosage. 
For all these people, Ananda has created full spectrum capsules. Each capsule contains 15mg of CBD. Other ingredients include hemp seed oil and gelatin. Having gelatin as an ingredient makes these capsules unfriendly to vegans. 
CBD Topicals 
This company manufactures two topicals; Ananda Hemp Full-Spectrum Hemp, and Bliss Intimate Oil.
This salve is created for the specific purposes of relieving pain and soothing the user's skin. The cream contains many natural ingredients besides CBD oil. They include:
125mg CBD and other cannabinoids 

Beeswax

Coconut oil 

Menthol

Shea butter 

Lavender essential oils 

Peppermint, among others.
The recommended usage of this product is by rubbing a small amount of cream on the affected part. It should never be used on an open wound.
This oil is designed to enhance the user's sexual experience. It is made from all-natural ingredients, all of which work together to improve sensation and balance. It is a full-spectrum product that contains the following components and above oils.
250mg of active cannabinoids 

Terpene infusion 

Coconut oil 

Essential oils 

L-arginine

Organic cacao seed butter 

Cetearyl alcohol 

Phenoxyethanol 
This product should be applied, at least fifteen minutes before sexual activity. The product is safe to be applied anywhere, including inside. Bliss Intimate Oil should not be used with latex condoms because they lead to degradation of the latex.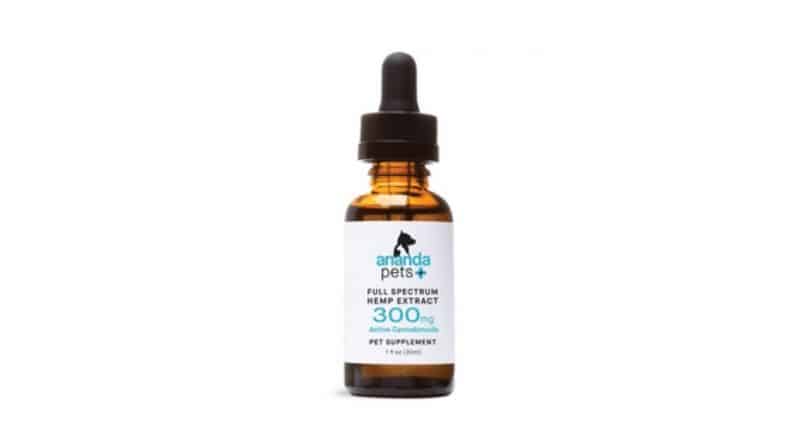 This is a 300mg tincture for cats and dogs, which has a vegetarian bacon flavor for the enjoyment of the pet. Its base is coconut oil, which provides additional benefits for the pet. The proper Ananda Hemp dosage for a pet is determined by its weight as per instructions on the label. 
No artificial ingredients: –

Ananda products don't contain synthetic coloring or flavoring. This means that the body can comfortably synthesize them.

The manufacturer controls the process: –

Many manufacturers of hemp products have a genuine desire to produce quality products but lack control of some aspects of the production cycle. Ananda controls everything from genetic make-up of seed to marketing and customer care.
30-day money-back guarantee: –

This allows customers time to familiarize themselves with CBD without incurring the cost.
All products have natural flavor: –

Unflavored tinctures could be a turn-off for people who prefer tinctures but dislike the natural hemp taste.

Non-vegan friendly products: –

Capsules contain gelatin, the salve contains beeswax, and these aren't suitable for vegans.
Ananda takes excellent care of its production process. Its control over the quality of its seeds and the farming process ensures a sure consistency in quality. We recommend Ananda products for anyone seeking an authentic hemp experience.