Choosing the best CBD product isn't as easy as you think. You'll have to go through tons of products and test each one to see what will work best for you.
If you're not sure where to begin your search, this Green Roads CBD review will set you off on a good start.
Believe it or not, Green Roads actually began as a small family business. It was started by Arby Barroso and Laura Fuentes in 2011.
One of the impressive things about this brand is their commitment to offering safe and effective alternatives to prescription medications that are loaded with harsh chemicals. So if you've been dealing with chronic pain or anxiety, Green Roads is one of the brands you should totally look into.
Green Roads source their hemp plants from Colorado. They rely on in-house quality inspectors to check the quality of the plants.
There are no pesticides, chemical fertilizers or solvents involved in the process. This ensures that the hemp plants are clean and high-quality.
From Colorado, the products are processed in Florida.
As for the overall quality of their products, the brand submits them to a third-party laboratory for testing. They post the results right on their website, allowing you to access the data quickly.
Green Roads Product Highlights
The brand has an impressive list of products. It has almost all forms so you can have the freedom to choose exactly what you need and want.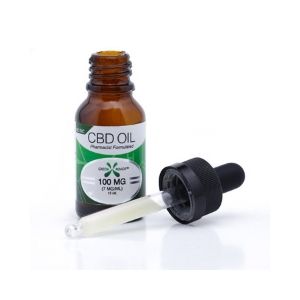 Green Roads CBD Oil is one of the best and most popular choices among CBD users. With a concentration ranging from 350mg to 3500mg, it's a good choice for both beginners and those wanting to increase their dosage. Green Roads CBD Oils come in both full-spectrum and broad-spectrum, meaning there's something for everyone in their product line.
There's also a choice for those people who are always on-the-go and require something easier to take. The brand sells daily dosage packs which are basically pre-filled droppers loaded with an ml of their CBD oil formula.
Green Roads CBD oil has a natural taste. It's not offensive and it doesn't taste bad.
If you find yourself unable to tolerate the taste, you can get yourself the brand's oils that are infused with terpenes and CBD. They generally have more flavor options.
The oil is quite versatile, too. You can actually use Green Roads CBD oil as vape oil, specifically those that contain 550mg and below.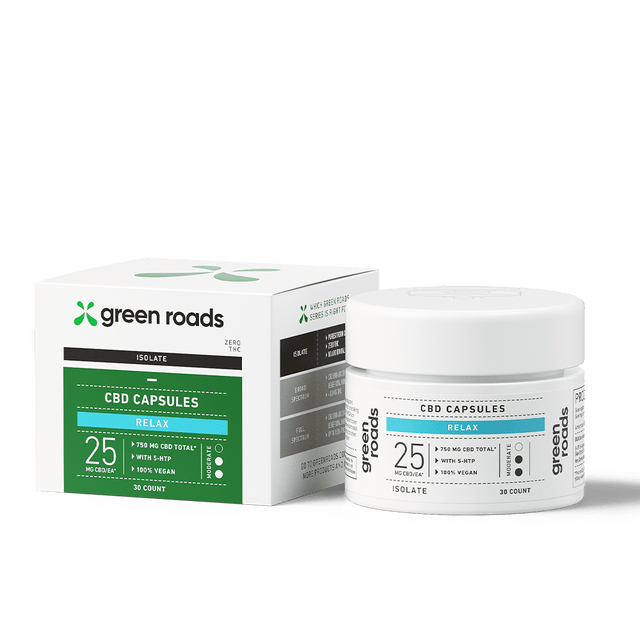 The brand only sells one concentration which is 750mg. Each capsule has about 25mg of broad-spectrum CBD per serving. Depending on your condition, you can take a single capsule per day.
The capsules have a glycerol base which is easily digestible. They deliver CBD consistently, allowing you to get long-lasting relief.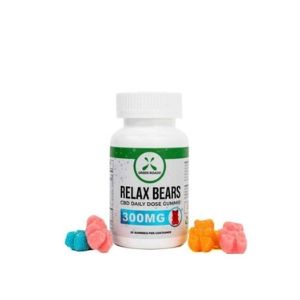 When it comes to Green Roads CBD edibles, its gummies are a must-have. The brand offers different options so make sure you spend enough time understanding each.
Let's start with the gummy bears, which Green Roads calls "Relax Bears." Each container has about 30 bears and each gummy has 10mg of CBD. That means you'll get 300mg CBD per container.
Taking a gummy bear per day, you should have enough for 30 days.
Now, the gummies contain a bit of corn syrup and sugar. If you are being careful with your sugar intake, you may want to skip the gummies and get the oil instead.
Next is the Green Roads CBD Froggies. They are a bit similar to the bears in that they are sugar-coated.
However, they offer more options when it comes to the amount of CBD they have. You can get the Froggies in 100mg, 200mg, and 300mg packs.
For each pack, you'll only get 4 servings. This might seem strong but they are great for those dealing with arthritis, chronic pain, and depression
The Fruit Snacks, meanwhile, come with fruity flavors. They contain 10 mg per serving and 20 snacks per bag.
Now, Sleepy Z's is the variety you'd want to go for if you have insomnia. Each piece contains about 30mg of CBD which should be enough to help you sleep better at night.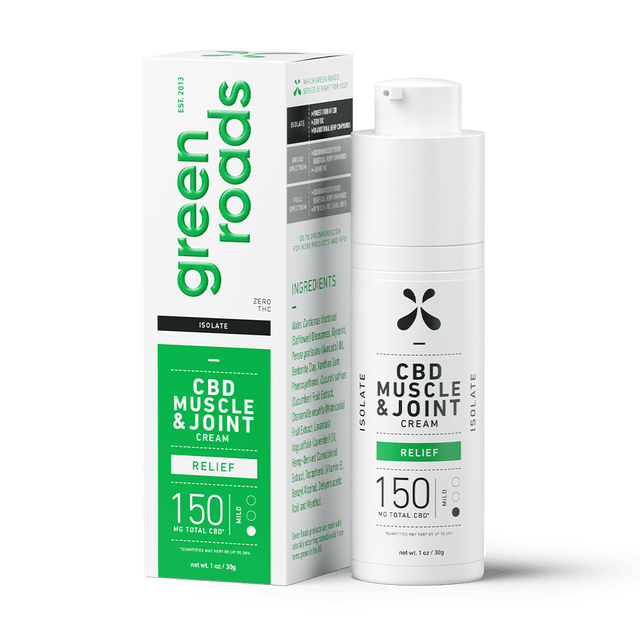 Green Roads CBD Pain Cream provides about 1.4mg of pure CBD for each dose. It's paraben-free which is good news for people with really sensitive skin or with allergies to it.
The cream comes with a user-friendly pump which makes it super easy to use even when on-the-go. You can apply it directly on your target area to relieve pain, stiffness or inflammation
Formulated with lavender oil, soothing menthol, and chamomile extract, it also has this nice and pleasant aroma. It's not greasy on the skin, too. There are tons of Green Roads CBD Pain Cream reviews that agree to that.
Green Roads CBD Beverages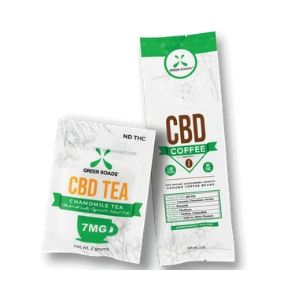 Now, this product line is one of a kind. Made from 100% industrial organic hemp, it's loaded with omega fatty acids, terpenes, oils, and vitamins. It's non-GMO, too.
The coffee has about 250mg of CBD. You can get it in either the natural or decaf version to control your blood pressure, manage your weight, and improve your digestion.
The aroma of the coffee is quite relaxing and pleasing. The coffee tastes pleasant as well.
Apart from the coffee, Green Roads also sells CBD Tea. Each tea bag has about 7mg of CBD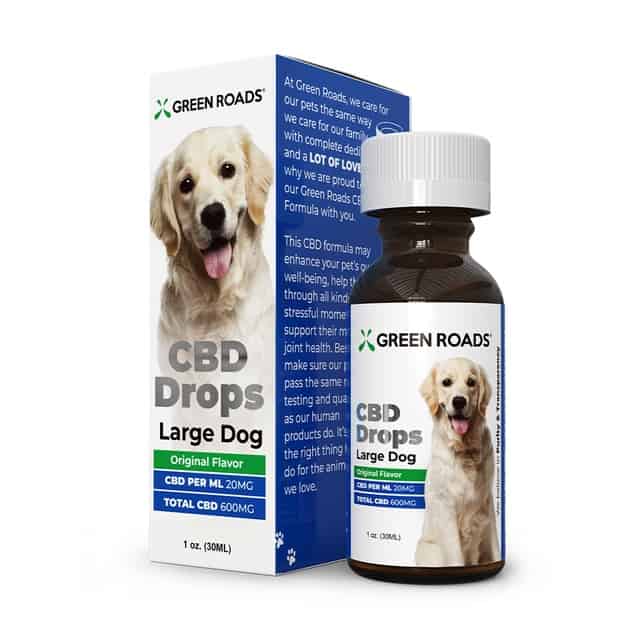 Return the support you get from your big dog with Green Roads' CBD drops for pets. Your pet's body will be grateful for this blend of hemp-derived cannabinoid extracts.
After purchase, the oil can last for about 6 to 8 months which is good if you are planning on using it over a long period of time.
Green Roads packs their CBD oil in dark bottles to keep it safe from sun exposure. Even if you forget to store it in a dark and cool place, the oil will remain good.
Strength and Concentration
With Green Roads CBD products, you'll have a lot of choices when it comes to strength and concentration. There's an option for beginners and those who rely on higher CBD doses to obtain relief.
Green Roads' CBD products won't get you high or get you in trouble during drug testing. They won't also affect your work as the products have less than 0.3% THC.
Green Roads CBD oil has a murky white color because of the addition of vegetable glycerin into the formula. This additional ingredient allows the oil to be taken orally or through a cartridge for vaping.
Green Roads CBD products aren't the cheapest you can find in the CBD market today. However, considering that they use CO2 extraction method and they paid a lot of attention to their packaging and formula, you are surely getting more than what you pay for.
If their products are way out of budget, Green Roads has coupon codes you can use to get discounts. Now, if you're wondering where to buy Green Roads CBD oil, you can shop directly from the site.
Ordering is super easy. The site even offers a way for you to track your package.
Green Roads is one of the few brands that are transparent with their products. Each product they have on their page has a tab where you can see lab test results.
That's right. If you're not satisfied with Green Roads' products, you can return them and get your money back. This is more proof of the brand's confidence in the effectiveness and quality of their CBD products.
The Green Roads CBD oil has vegetable glycerin, which may cause a flavor that some find unappealing. While it's not really horrible, you may find better tasting CBD oil in the market today.
Green Roads ships to all 50 states. However, there's no way to be sure how long your package will take to reach you. So, if you know you'll need your CBD products by a certain date, it's best to plan ahead and order earlier.
About Green Roads Customer Service
Green Roads has a great customer service. They are friendly and responds quickly to customers' questions.
Even their site is user-friendly, too. It's easy to navigate and the products are well-organized.
And when you click on a certain product line, it will show every option available. You won't have to open multiple tabs just to be able to compare strengths and concentrations.
Another nice thing about their website is the knowledge they share with their consumers. This is a big help, considering that getting to know CBD and CBD products can be overwhelming.
Green Roads is definitely a brand you shouldn't miss if you are looking for the right CBD product for your condition. From oils, creams to gummies, it offers a really long list of options for you.
Take note that the brand doesn't offer the cheapest products on the market. However, considering that they use CO2 extraction method and high-quality hemp plants, their products will surely give you a fantastic value for your money.