The market for CBD has been exploding in the last few years and gaining popularity with millions of consumers. If you are interested in trying CBD, you probably have questions and are looking for the right brand. Our Avida CBD Review will give you everything you need to know about their products to determine whether this brand is right for you. 
There is much-needed research to be conducted in all aspects of the cannabis industry, and CBD products are no different. As with any kind of supplement or wellness product, it's important to keep in mind that results may vary and that everyone's experience is different. Without further ado, let's get into it. 
Brand History
The Avida CBD brand is fairly new, as they have only been in business since 2018. Within two short years, this impressive brand is already positioning itself as a leader in the hemp CBD market. The California-based Avida brand welcomes customers to "discover the wonders of CBD". They use 3rd party lab testing for purity on each of their end products and post the results on their website. Their eco-friendly hemp is sourced from 2018 Farm Bill compliant farms in Colorado and grown without pesticides. Avida sells a diverse array of both broad-spectrum and Avida full-spectrum CBD products.
Avida CBD Review - Product Highlights
For a relative newcomer to the CBD market, this company has an impressively wide variety of products to offer. The majority of customers seem to favor their gummies, vape juice, and their Avida CBD Full Spectrum Oil.
Avida CBD reviews
seem to be very positive at this time, so I was excited to see if my opinion matched up with what other consumers thought. Keep reading our Avida CBD review as we move on to the fun part – the products.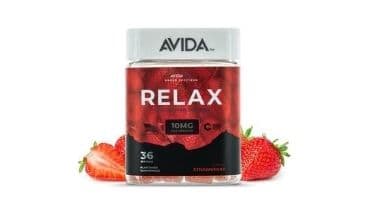 Gummies are a customer favorite from the Avida brand. They come in four varieties that use fruit flavoring – raspberry, strawberry, orange cream sorbet, and vanilla cream. There are no preservatives or artificial flavors. My favorite flavor is vanilla cream. These gummies are super tasty but aren't packed with a ton of sugar. Each gummy contains 10mg of hemp CBD, and each container has 36 gummies that will set you back $39.99. Every gummy contains 10 calories and 2 grams of sugar. Avida CBD gummies come from aerial parts of the hemp plant, meaning what makes contact with air. This most certainly is not a deal-breaker but is something to keep in mind. 
Avida CBD Full Spectrum Oil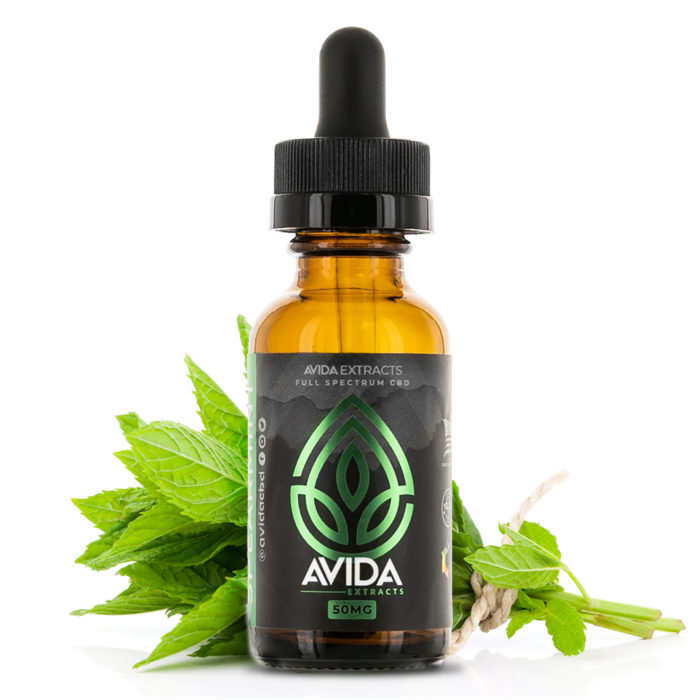 Avida CBD full spectrum oil is available in 30ml bottles at 500mg, 1500mg, and 3000mg options. The costs are $39.99, $74.99, and $120, respectively. Their broad-spectrum CBD oil also comes in the same milligram options but costs a little less: $34.99 for 500, $64.99 for 1500, and $110 for 3000. There is also a 15ml broad-spectrum CBD tincture available for only $14.99. This is a solid choice for those who want to sample Avida's CBD without spending the money on a larger bottle. The graduated dropper works well for knowing exactly how much oil you are ingesting. The Avida CBD full-spectrum oil and the broad-spectrum are only available in Spearmint flavor at this time, but that will change in a month or so as the company plans to release more flavors.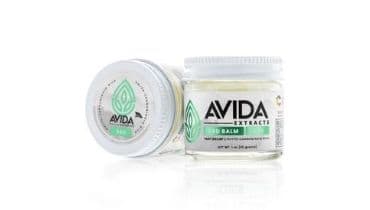 For me, Avida's topicals were the most effective of all of their products. A little of their phytocannabinoid-rich CBD balm on my shoulders and neck melted the tension away. This lasted for a solid 3 or 4 hours before I even had to think about reapplying. Each of their 1 oz. CBD balms come with 500mg of hemp oil extract and costs $24.99. The other soothing ingredients in their balm are Tocopherol vitamin E, Beeswax, Avocado oil, Lavender essential oil, Hemp seed oil, Jojoba oil, and Coconut oil. Their topicals are excellent for athletes and people coming from the gym looking to soothe their aching muscles.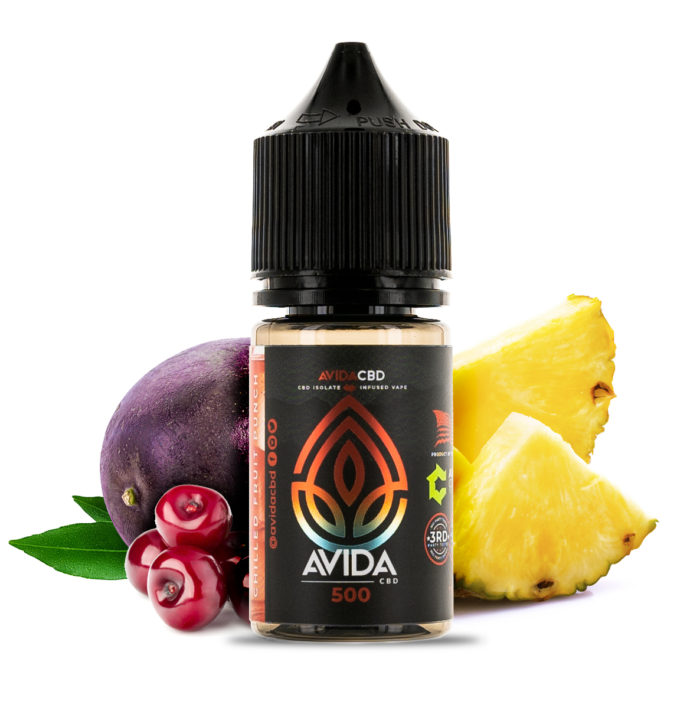 Avida's vape juice comes in seven different flavors: Chilled Kiwi Strawberry, Chilled Fruit Punch, Chilled Berry Melonade, Blueberry Cake (New), Manga Mango, Berry Grape, and Blue Razz. There is also a flavorless option as well. Avida's CBD vape juice comes in three different potencies – 250mg, 500mg, and 1000mg. The 250mg costs $24.99, the 500mg costs $34.99, and the 1000mg costs $44.99. Avida recommends vaping their CBD juice with the Sourin Shine device, which they sell on their website at a fair price. A quick search of "Avida CBD Vape Oil near me" landed me a few spots where I could find some Avida CBD vape juice as well. This is an option if you don't feel like ordering online.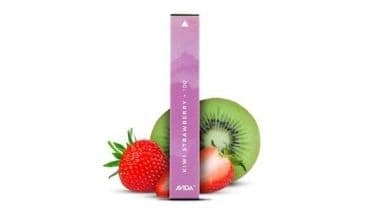 The newest Avida product to hit the market is their patented PUFF disposable vape pens. Each of these vape pens contains 100 mg of Avida's core CBD isolate. Avida CBD pods are great for consumers who like to vape but want to avoid the hassle and the potential mess of filling up their vaporizers with juice. Avida also has 3 flavors of 1000mg CBD pods that come in berry grape, blue razz, and manga mango flavors. 
I had the pleasure of trying Avida gummies, oil, vape juice, and topicals. The Avida CBD full-spectrum oil and the broad spectrum were great and had a hint of a pleasant spearmint taste. I found all of the flavored products from Avida to be delicious. The gummies and the flavoring in the CBD oil weren't overpowering in the slightest. My favorites were the gummies and the topical. Not only were the gummies delicious, but they offered some pretty good pain-relieving properties. I had to stop myself from eating more than one or two per day – as they do contain a slight amount of sugar. 
I am not much of a CBD vape consumer, but the flavored juice was fairly tasty in small doses and I felt the pain relief immediately. There was minimal harshness on my throat, even at higher wattage. I found some of the vape juice to be too fruity, but this is my particular taste and not a knock on the company whatsoever. If I had to pick a flavor, I would go with the berry grape personally. However, If I were to purchase the vape juice again, I'd opt for the flavorless one. CBD from hemp doesn't do a whole lot for my insomnia or my mental health, subjectively. However, there are plenty of reviews from happy customers that say Avida CBD products help them sleep and helps with their anxiety. I highly recommend you try Avida's products, especially if you are new to the wonderful world of CBD and are looking for a company you can trust.
There are plenty of good things to say about the Avida CBD brand. Here are just a few that stood out the most.
Money-Back Guarantee
The Avida brand offers a 30-day money-back guarantee on all of their products, which sets them apart from some other hemp-derived CBD brands.
Wide Variety of Products
For a company that has only been around for two years, Avida offers many different products. From Avida full-spectrum CBD oil to gummies, to topicals, to their new disposable vape pens – Avida has an awesome selection for all tastes.
Transparency
Avida is highly transparent, as they post all of the results of their 3rd party lab tests for purity right on their website. The people at Avida consume what they sell, so they stand behind all of their products.
Great Customer Service
Their customer service is responsive, professional, and knowledgeable. This holds true for both their email communication and their interactions with customers on social media. They also offer free shipping on all orders within the United States. You can order directly from the Avida website, or you can do a Google search for "Avida CBD Vape Oil near me" and you should be able to easily find their products in a store near you.
Avida covers all of its bases well, so there aren't a lot of negative things to say about them.
A Bit Pricey
Their products aren't exactly cheap. This can be a bit of a turn off for people who are new to the world of CBD. However, you get what you pay for, and Avida's money-back guarantee and transparent 3rd party testing alone is worth the extra money.
Lack of CBD Oil Choices
Avida CBD full-spectrum oil as well as the broad only come in one flavor, spearmint, and only one carrier, coconut oil. However, that will change in August 2020 as the Avida brand grows. They plan to add five more CBD oil flavors for both broad and full spectrum.
Avida CBD Review: Bottom Line
If you are looking for a brand of CBD products that are cheap, the Avida brand is probably not for you. However, if you look at consuming CBD as an overall investment in your positive lifestyle and wellness, I think you will find Avida products well worth the money. Their wide variety of products, money-back guarantee, customer service, dedication to quality hemp grown in the USA, and company transparency set the Avida CBD brand apart from the rest. 
We hope you got something out of our Avida CBD review. If so, and you'd like to read more of our content, we invite you to look into our general articles about CBD gummies, CBD oil, CBD vape oil, and CBD capsules. If you are in the market for CBD oil for dogs, be sure to check out this article right here. We always welcome your feedback. Thanks for reading!
FDA Disclaimer: These statements have not been evaluated by the Food & Drug Administration. This product is not intended to treat, cure, or prevent any disease.
Warning: Must be 18 and over to purchase or use these products.  These products should not be used by Nursing Mothers or during Pregnancy.