Here's the thing:
It's possible to live a productive life despite being diagnosed with Parkinson's disease. With the right treatment, you'll be able to manage not just its motor symptoms but its effects on your mood and brain function, too.
While there's no concrete evidence of CBD's benefits to the disease, studies are revealing promising results which are encouraging people to add CBD products to their routines.
If you are one of those people who are thinking of using CBD oil or you're looking for the right CBD dosage to help manage your tremors and other symptoms, this guide is for you.
The Best CBD Oil for Parkinson's Disease: Our Picks​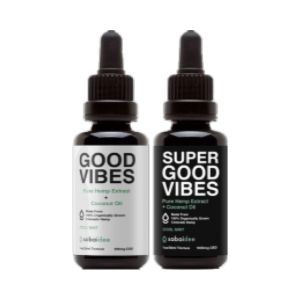 Highlights
Top quality all seasons
Public laboratory tests
Potency 250mg - 2500mg
Get 15% off all Sabaidee CBD products as an AmericanMarijuanna reader. Use this code at checkout: Americanmarijuana
Get Discount
Sabaidee CBD oil is highly recommended for anyone who wants to experience relief from chronic health issues, including Parkinson's disease. It's made from 100% organic Colorado hemp and processed using CO2 extraction method which is considered as the safest way of extracting pure and high-quality CBD oil.
The product comes with MCT oil as its base. This ingredient greatly helps increase the bioavailability of the oil in the body. It also makes it easier for you to process CBD.
The oil may contain trace amounts of THC or tetrahydrocannabinol, the compound that produces the psychoactive effects of marijuana. Despite that, the brand reassures its consumers that it's always below 0.3%.
That level is considered legal and isn't likely to produce that "high" feeling.
The oil comes in different strengths so you shouldn't have problems with doses, whether you're new or experienced in taking CBD oil. 
Good Vibes 250mg+ is the lowest potency you can get from this brand. It has a peppermint flavor which works well in masking the taste of CBD.
The highest dose, on the other hand, is the Mega Good Vibes 2500mg+. Like the Good Vibes, it also has a peppermint taste which makes it extra refreshing.
If you like to take your CBD oil without added flavors, Sabaidee has the Pure Good Vibes. This unflavored CBD oil has 1000mg of CBD per bottle.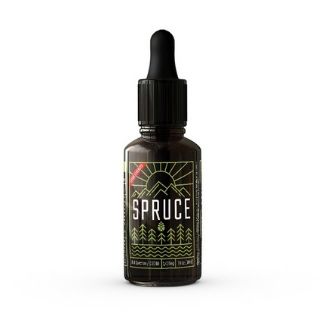 Highlights
Highly potent CBD oil
Full-Spectrum CBD Oil
Consistent quality
Get 10% off all Spruce CBD products as an AmericanMarijuanna reader. Use this code at checkout: AMMA
Get Discount
Spruce CBD oil is a full-spectrum CBD oil that has 0.3% THC or less. This is one of your best options if you are looking for a really potent option. Its 2400mg CBD oil is made to provide maximum strength relief. 
Now, if you feel that the said potency is too much for you, there's the 750mg lab-grade CBD oil you can try. Each drop from this bottle has 25mg of CBD.
When it comes to taste, this one has a peppermint flavor. It's a good flavor if you're not into the natural taste of hemp.
Despite the added flavor, the oil has no preservatives or sweeteners. It's also gluten-free and vegan.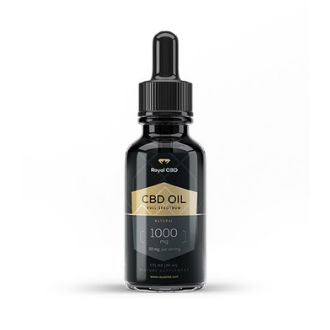 Highlights
CO2 extraction process
Third-party lab tested
Potency 250mg - 500mg
Get 10% off all Royal CBD products as an AmericanMarijuanna reader. Use this code at checkout: Americanmarijuana
Get Discount
Royal CBD oil is your best choice if you are looking for a product that offers good value for money. Although it's not the cheapest oil you can find in the CBD market, it definitely comes at a reasonable price.
The oil is made using supercritical CO2 extraction method. As mentioned earlier, it's one of the best ways to produce high-quality CBD oil.
The product goes through third-party lab tests to ensure that it's pure, potent, and safe to consume. The brand posts the results of those tests so that its consumers are fully aware of what the oil contains.
Royal CBD oil is formulated with organic hemp seed oil. It's considered a good source of fatty acids and has tons of benefits for your eyes, brain, and skin.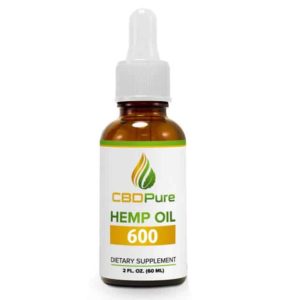 Highlights
Third-party lab tested
Hemp from Danish farms
Potency 100mg - 600mg
Get 10% off all CBDPure products as an AmericanMarijuanna reader. Use this code at checkout: AMMA
Get Discount
CBDPure is a highly recommended brand for those who are just starting out with CBD. The strengths of its oils are not too low and not too high. 
You can get them in three different potencies- 100mg, 300mg, and 600mg.
CBDPure 100 is good for people who are just starting with CBD oil. Delivering 3.3mg per half a dropper of the oil, it should help manage mild symptoms.
For moderate sleep problems or aches and pains, CBDPure 300 might work for you. With 10 milligrams of CBD per dose, its effects are more potent and powerful.
The highest potency you can get from CBDPure is 600mg. It can deliver as much as 20milligrams of CBD per serving, making it a good choice for people who want a larger therapeutic dose.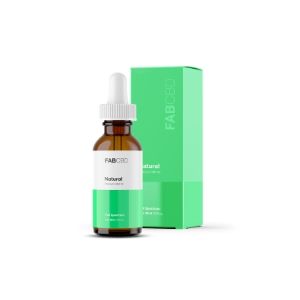 Highlights
Colorado Hemp
Third-party lab tested
Potency 150mg - 1200mg
Get 15% off all Fab CBD products as an AmericanMarijuanna reader. Use this code at checkout: AMMA
Get Discount
Fab CBD is one of the most popular brands on the market today. Well, that doesn't really come as a surprise. The brand has a wide range of CBD products that can meet anyone's needs.
Now, let's talk about its CBD oil.
Fab CBD oil is a full-spectrum oil that's available in 4 different flavors. There's mint, vanilla, berry, and citrus.
If you aren't a fan of those flavors, you can get the oil in its natural flavor. 
As for potency, there are three options for you. The lowest is 300mg while the strongest is 1200mg.
Fab CBD oils are made from organically grown hemp. The brand works with farms in Colorado to ensure the quality of their final products.
Containing zero pesticides, the oils are also non-GMO. Being a full-spectrum oil, however, you can expect the oil to possess cannabinoids and terpenes.
As for THC, Fan CBD ensures that all its products only have trace amounts of the compound.
Understanding Parkinson's Disease
Parkinson's disease is considered a progressive nervous system disorder. It mainly affects movement.
At first, you'll notice subtle tremors in one of your hands. Then, your tongue, lips, arms, and jaw will get shaky even if you aren't using them.
As the disease progresses, you'll notice stiffness, along with slower movements. Walking and shuffling gait may happen as well.
Parkinson's can also cause problems in your bladder. At some point, it will also cause depression, anxiety, and even dementia.
Most people who have this condition are diagnosed when they reach 60 years old or older than that. This, however, doesn't mean that you can only develop the condition when you're at that age.
There are cases of early-onset Parkinson's disease.
If you are diagnosed with this condition, it doesn't mean that there's no hope for you. If you are given proper treatment, there's a good chance that you can lead not just a long but productive life as well.
Take note that there's no cure for Parkinson's disease to date. The medications prescribed for this condition might help improve your symptoms but they can't treat the disease.
CBD Oil for Parkinson's Disease
Cannabidiol or CBD is a compound that can naturally be found in the cannabis plant. It possesses potentially beneficial effects to those who are struggling with Parkinson's disease.
Take note that the studies are quite limited, but their results are promising.
For one, there's this preliminary pilot study that involved 5 patients who were struggling with dystonic movement disorders. Its result showed CBD's potential Parkinsonism-aggravating and antidystonic effects.
A separate study showed how CBD can help minimize the psychotic symptoms of Parkinson's disease.
You see, one of the possible complications of the disease is psychosis. It comes with delusions, delirium, and hallucinations, particularly at its later stages.
About 50% of people diagnosed with the disease end up experiencing it.
FDA or The Food and Drug Authority doesn't have any approved treatments for Parkinson's disease involving cannabis.
With that in mind, you should exercise caution if you're considering to add it to your existing treatment routine. As much as possible, talk to your doctor and get his approval first.
CBD can have negative interactions with certain drugs and that's something you'd want to avoid if you're trying to manage your symptoms.
How to Take CBD Oil To Manage Parkinson's Disease
To use CBD oil for Parkinson's disease, you'll need to put a few drops of it under your tongue. Wait for about a minute before swallowing it.
It's critical that you find the right dose to manage your symptoms. If you're new to using CBD oil, try to start with the lowest dose possible. 
This will allow you to gauge your body's response to it. If you see no changes with that dose, gradually increase your intake.
Remember, it's important to do the process slowly. Every person has a different reaction to CBD and the severity of symptoms aren't the same.
There is no solid treatment that can end Parkinson's disease once and for all. However, there are ways to manage its symptoms and one of them is using CBD oil.
Now, if you are planning on trying it out, remember to see your doctor first. This is to make sure that you don't experience any unwanted effects. Additionally, your doctor can also guide you when it comes to finding out the right dose.
Although more research is needed, for us, Sabaidee CBD oil is the best CBD oil that may complement official treatment for Parkinson's disease. Made using CO2 extraction method, this oil is considered pure, safe, and potent to take. For the best of your health, consulting doctor's advice is essential. 
Whether you are new to using CBD products or you're in the process of increasing your dose, this brand has options for you.
Go to Sabaidee by clicking the button below and enter coupon code AmericanMarijuana for 15% OFF