CBD is growing at a fast pace and companies are popping up everywhere. At this rate, it's hard to know which company  is providing the most potent quality products.
This is why we decided to carry out a massive research, pick some among thousands that truly stand out and conduct an interview to learn more about these CBD Giants.
How did they manage to stand out from the rest? What do they all have in common that other companies don't? All of that, and more, as we expose their secrets to becoming among the most trusted CBD brands today.
At 4 Corners Cannabis, we believe firmly in the organic seed-to-bottle approach. We do our own pheno-hunting, grow our own hemp from clones, and harvest each plant by hand... every year. We extract our cbd oil using organic sugar-cane alcohol from Brazil. We like to ensure that not only the input and output of our process are as natural and clean as they can be, but also the solvent that we use.
We're a company of animal lovers, so we think our pets deserve the same symptom relief that we do. We came out with our pet line in 2016, making us one of the first companies ever to make a pet CBD product. Since then, we've gathered a large and loyal following of pet owners that never want their pets to be without it... Even for a day! We don't stop with dogs an cats either. We're currently working with a primate sanctuary in Indiana to provide symptom relief for some of their aging baboons. Our customers use our Pet Tincture for parakeets and turkeys as well.
In the coming months, we plan on releasing several new products to make sure that we can serve the needs of an even greater variety of customers. We're currently working on a new THC-free line. While we think the Entourage Effect is very important, we understand that some folks simply can't have THC in their system, no matter how trace the amount, because they have to submit to drug tests for career, sport, and/or any other reason. We don't think those individuals should miss out on the benefits of our organic and wholesome approach, and we're finally in the optimal position to make optimal products for them. We're also excited for the release of several new pet products later this season.

Q: Having focused on CBD genetics, what to you is the true good CBD? Is it based on how pure it is? What are your thoughts on this?
Q: You prefer harvesting the plants by hand. Would you rather make your own machine that does exactly, or close to, how you do it by hand, or would you rather stick with your method in the next 5-10 years?
We produce all of our own extracts from hemp from local farmers. All of our hemp is grown to organic standards and tested to ensure potency, and that there are no pesticides or heavy metals in the plant. We then extract the plant by using a supercritical CO2 extraction method. This results in the most natural and cleanest oil, compared to other methods like ethanol extraction which leaves a lot of undesirable plant material and a dark greenish black color, which can also taste really bitter and unpleasant. From there the oil is either made into tinctures and other products, or it is refined further into other oils and even isolate too! Depending on the product, we use oil from different stages through the process that we make in house, so it saves a lot for the end customer as well. We are also a cGMP compliant facility, and our products are all made with organic ingredients. Most of our products are also kosher certified and vegan action certified as well.
Our Muscle Cream is so different from other companies for a variety of reasons, but I would say the biggest difference is that our creams or 2 or 3 times the potency of most other CBD infused topicals on the market. We use a full spectrum oil in our creams rather than a CBD isolate, so that there are other minor cannabinoids that help with a synergistic effect when all of the cannabinoids are working together. Typically we see isolate based topicals infused with very small amounts of CBD, and we have had the most amazing feedback on this product! Our customers always tell us that this cream works really quickly and the relief lasts too, so this has been a favorite among everyone from professional athletes, older folks with arthritis and painful joints, and even people just looking to relax from a stressful day.
We are always working on new products and staying up with new trends! We are working on some new products that we think will appeal to different customers, it seems like folks are looking for more and more specific products, so we want to expand on our already wide product range by offering different options for different people. It has been a big part of our mission to make CBD and other hemp extracted cannabinoids readily available for everyone, so we want to make sure we have plenty of options to choose from.

Q: Craig Henderson started Extract Labs in his garage back in 2016. Being a Master's of Engineering from the University of Louisville, what specifically pushed him to start a business revolving hemp?
Q: Is being a combat veteran a contributing factor as to why Extract Labs was established? How so?
All our hemp CBD is grown in Colorado using organic farming practices.
We use a distillation process for our extraction methodology. The distillation process goes through two steps – Food Grade Ethanol Alcohol Extraction and a Fractionalized Distillation. This method cleans the oil of all waxes, lipids, and chlorophyll, while allowing us to maintain both high levels of phytocannabinoids and terpenes. We then bottle in a GMP certified facility.
Populum prides itself on the quality of our 500mg Full-Spectrum Hemp CBD Oil which is why we triple-test our extracts and formulations. Here's our process for testing our products:
We third-party test our raw hemp extracts after we've sourced the ingredients.
We conduct an in-house test after the formulation of each batch.
We send the final product from each batch to a third-party lab to get a certificate of analysis. We include a copy of the latest third party lab results with every shipment. Customers can review their lab report before opening their bottle to know what cannabinoid & terpene concentration they're taking, but also to ensure there are no toxins (mycotoxins, microbials, residual solvents, pesticides, heavy metals).
Many companies advertise their products as "full-spectrum" but are in fact not a true "full-spectrum" CBD. Consumers will look for high CBD concentrations, so we've found instances where companies dilute their full-spectrum CBD extracts with CBD isolates to boost CBD concentration. At Populum, we're proud of the pure full-spectrum extracts we work with, so you're getting the most natural, effective product available. Our 500mg tincture also includes healthy concentrations of other cannabinoids, such as CBC, CBG, and CBN, and terpenes.
When developing our tinctures, we were also conscious of making the best tasting tincture, so that customers will look forward to taking CBD everyday. We've created a subtle flavor powered naturally by orange essence that is unique to the market.
All our products are backed by an industry-leading 100% guarantee. We offer a very transparent 30-day money-back risk free trial. Our customer service is second to none, backed by 650+ verified customer reviews with a 4.7/5.0 rating.
Many brands continue to expand product lines to infuse CBD into everything and anything. That is not Populum's approach. We only want to create something new if that is what the Populum community wants. More than 40% of our customers return to Populum multiple times, so we want to make sure that we're taking their opinions into account. So, we conducted a poll of our customers. The results showed that they are most interested in CBD Face Serums (34%) and CBD Lotions (42%). Based on this feedback, we have decided to expand our skincare lines and have recently launched a new Lavender + CBD Face Oil that is flying off the shelves.
We are also focused on continuing to refine our current product line. In a few weeks, we plan to roll-out a new version of our Cold Therapy Hemp Rub that's vegan. We're excited that our new formulation will continue to make our topical one of the most effective on the market.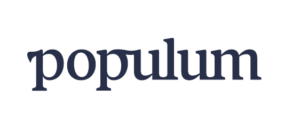 Q: Populum is focused on producing only full-spectrum CBD products. Do you plan to expand your product line by adding broad-spectrum and isolate CBD to accommodate more people in the future?
Q: You've created an award-winning flavor powered naturally by orange essence unique to the market. What, to you, should CBD oil taste like? Should it taste zesty, smooth?
We source all our hemp from one single family farm in Longmont, Colorado where the entire production process is controlled from seed to bottle. This ensures a quality product. Some brands source their hemp from overseas or several different locations. All our hemp comes from one source.
Thanks to our USDA Organic certification, Hemp Daddy's Organic Full Spectrum CBD Oil has had over 130 5-star ratings, making it the most popular product. Many hemp products make the organic claim, but in a regulated world that would never fly. We are one of a hand full of USDA Certified Organic CBD Products. Both our tincture oils and water soluble products have the USDA Certified Seal, and our transdermal cream and capsules are made from the same USDA Organic Hemp.
We are planning on expanding our product line this year. My hope is to eventually offer CBD Energy Chews. Don't think of your typical CBD gummy that has 25mg for a single gummy. I'm looking to develop something that contains around 25mg of CBD for about 8 smaller gummies and contains about 200 calories. These will be specifically for athletes that are looking for CBD during their long runs or hikes. There is currently nothing like it on the market. Our struggle has been finding a supplier that meets our strict requirements.

Q: We haven't seen any CBD products for pets, are we going to see one in the future? Soon, perhaps?
Q: All of your products are full-spectrum, is there any specific reason why?
Hempful Farms has made it a practice to work with the best. With that being said that also means we try to stay with the small "mom and pop" farms. We have been working with a small collective farm our of Oregon. The owner, Dawni Flagg has large farm experience but cares about the products going out more than the bottom line. We have also worked in tandem with Cloud Co farms, out of CO, the owner Luke, is someone we met while being a contestant on the Marijuana Show Season 2. And two of the other farms, NM and KS farms, we helped plant that hemp ourselves!
There are a few reasons why I feel we gain the competitive edge. One, as we mentioned before, we are a seed to sale business. We literally helped plant the hemp in the ground, We helped source the hemp to the perspective state. We also are very active in testing and R & D. We listen to our customers and what their needs are. Example: Many companies use menthol, Mint, eucalyptus, camphor, and mentholatum. Many of our patients have been through chemo and radiation and these ingredients have different results with chemo and radiation patients. We use more essential oils and organic ingredients when we can.
Aside from CBD oils, topicals, beauty products, merchandise, and pet products, we have so much going on! We're looking at expansion, not only in the US, but abroad. We're in talks with a few countries about distribution and franchising. We are also looking to franchise the cafe/retail model of our concepts. Not only do we manufacture and farm, but manufacture and distribute as well. We're not the typical, "carry everyone else's stuff" kinda store. We carry our own brand and products. We are also involved in the cannabis space, re-launching our OG Zonka Bars Edible Medible Line. After a ten year hiatus, our artisan hand made chocolates are starting to infiltrate shelves across the state!
Check out more at http://ogzonka.com.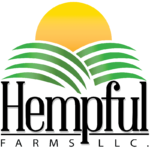 Q: How did Hempful Farms start? What triggered the development of your first product?
Q: According to Chris Martin, "… hemp should be in your daily life and diet now." Does incorporating CBD into your daily life increases your chances of failing a drug test? How so?
All our CBD is sourced from 100% organic hemp grown on state-licensed farms in Oregon and Colorado. Our hemp oil is produced using CO2 extraction methods.
We are proud that we were the first CBD Freeze product on the market. CBD Living Freeze utilizes our proprietary nanotechnology manufacturing process, which increases bioavailability up to 90% (compared to 10-15% bioavailability when consumed in a traditional CBD product). We also have a skin retention technology to increase the absorption rate and target affected areas more efficiently.
CBD Living now has a vast range of product lines since we were established in 2013. Through our relationships we have carefully built over the years, we've been able to manufacture every product we saw as fit for the CBD Living line.

Q: Are you planning on or currently working on expanding your product line this year? What can we expect from these?
Q: If there's one thing that CBD Living has done well that no other company has been capable of, what is it?
Our Salvation line was really a natural progression for us. Being experts in healthy skin, we've come to have our favorite powerhouse botanicals. CBD is one of those revolutionary plants that has incredible benefits for the skin, is gentle and has a perfect synergy with so many other herbs and oils. We were really excited when we were able to finally incorporate it into our blends.
Our hemp is locally sourced from our partner farms in Southern Oregon, using certified organic seeds (by Oregon Tilth) as well as being farmed organically (Farm Organic Certification in process). The country here is beautiful, clean and pristine. We also use a CO2 Extraction process to create a pure, non-toxic high-quality oil. This method is environmentally friendly and eliminates the need for harsh chemicals used in other extraction processes.
We are always aspiring to stay fresh, innovative, creative and thriving! What's next? We just launched three CBD Botanically Infused Massage Oils and we have a Hot Freeze cream in the works for all of our Hot Freeze fans. And we are already formulating well into the future.

Q: Inesscents Salvation's CBD Skin Salve (Hot Freeze) is one of your most popular products. What do you think that makes it different than other CBD salves or in the market?
Q: Is there a particular reason for CBD to be included in everyone's skin-care products?
They say cleanliness starts at home-- how does Absolute Nature CBD produce its hemp extract oil, where does it come from?
We use hemp sourced from organic co-op farms in colorado for our oil-based products & our smokable hemp flower comes from carefully selected specialist greenhouse growers. All U.S based, fully licensed, organic grown & compliant to federal and state laws.
When we launched Absolute Nature, we were already eight months into research and development—checking sources and growing practices to make sure they met our strict standards.
We knew finding the right source was crucial for our success in providing a safe and dependable finished product. We did not rush these interviews and took our time verifying references and investigating practices. We partnered with farms capable of providing the volume for increased scaling and are on the cutting edge of technology. Our aligned farms are the foundation of our branding. Without a reliable and dependable foundation, all we build will crumble.
As for the processing of our oil-based products, we decided to outsource extraction & manufacturing to an iso9001, cGMP processor using ONLY c02 extraction. This decision gave us the ability to utilize hugely expensive processing equipment, producing the cleanest extractions possible, while allowing us to scale our operation without crippling costs, disruption to supply, as well as possible variations in our product quality.
As with our raw material suppliers, we had just as many interviews with processors, (if not more) visiting locations to check cleanliness, standards & procedures, and meet the people behind the scenes. You would be surprised by how many processors are not on their A-game. With a lack of standards, the claims made often did not match what we experienced. Through this, we found a group of processors that are doing the right thing the right way and use the guidelines that we set.
We built this company from a grain of sand. We do not pretend to be something we are not. We are passionate about Cannabis and will never settle for less than perfect. We only source the best materials available and use the most advanced technology we can get our hands-on to ensure our exacting standards get met at every step. Absolute Nature CBD was founded to change the industry, and be an example of how a cannabis company should be.
Absolute Nature CBD's Full Spectrum 1000mg CBD Oil Drops (Tincture) is one of your most popular products. What do you think that makes it different than the rest in the market?
We believe the product quality speaks for itself. The main key benefits are that it's whole-plant, full-spectrum containing a leading cannabinoid profile. We have 10 cannabinoids in our profile, along with other beneficial compounds, essential fats, all blended with MCT oil, further enhancing the effects & absorption.
We are crazy about Nature. We have this insane idea that Nature is enough. There is no need for artificial flavorings, preservatives, or additives. We are purists here at Absolute Nature and demand our products remain so.
We are believers in full-spectrum; without a quality spectrum, you are missing out on the entourage effect; the proven synergistic effect of multiple cannabinoids working together. The entourage effect has been shown time and time again to offer higher levels of relief versus just using CBD by itself. With our profile and the use of MCT Coconut oil as the carrier, it is seriously the best tincture we are capable of producing right now.
We often hear from our customers that they love the taste too. Being a non-flavored CBD oil, many are surprised at the subtle cannabis taste with a slight sweetness, which comes from the MCT.
As with all of our products, our full panel 3rd party testing and published reports are undoubtedly a key factor for many consumers when purchasing our 100mg oil.
We refuse to cut corners or offer a lower quality product because it's cheaper to manufacture. It's not about the bottom line for us; it's about providing a product that works. Period.
Are you planning on or currently working on expanding your product line this year? What can we expect from these?
Yes! We are currently developing a range of strain-specific products & varying cannabinoid focused products. Think, CBG, and CBN. These products will start with oils and expand out to other delivery methods. Also on our agenda is a range of non-cannabis-based, all-natural, plant-based products for various health applications & benefits. Absolute Nature will encompass everything natural & beneficial to health.
We do have one major project underway. Unfortunately, that's currently a secret.
All we can divulge is: the product revolves around matching strains to users/conditions. This is something not been seen in the market before. We believe, as far as we know, this is pioneering. Once this launches, we would LOVE to talk to you and your readers about this in more detail.

Q: Is there anything Absolute Nature CBD has done well that no other company has done?
Q: Absolute Nature CBD won the "Best Natural CBD Products Provider 2020 & Most Innovative CBD Training Education Programme 2020". Did this change the company's goal as a whole? How so?
As a vertically integrated company, our hemp farms are located in Kentucky, where we grow, process and produce our own cold-pressed hemp seed oil and full spectrum hemp extract for all of our products. We use organic growing practices and all of our products are third-party tested and free from GMOs, pesticides, heavy metals, residual solvents, and glyphosate. Our extraction method involves a fractional distillation process with food-grade ethanol. We then employ distillation techniques to remove the solvent from the extract. Our testing protocols test down to 1 part per million (1 ppm) in which no ethanol is found in our extracts.
Our salve is definitely one of our best-sellers! Most salves on the market prove to be ineffective. Our salve is noticeable within a few minutes of applying it. It's made with our own cold-pressed hemp seed oil and full spectrum hemp, healing herbs and essential oils, which are blended with organic coconut oil and shea butter. It goes on smooth and is quickly absorbed into your skin. Ingredients like menthol and cayenne give that hot/cold feeling that soothes sore muscles. Most of our customers will say it's a game-changer.
We have products coming to our Ananda Hemp line that go beyond just CBD! We don't have a set release date but will be announcing within the next few months, we are shooting for May.
Q: What practices are you using to become certified organic? In your opinion, do you think simply abiding by organic growing regulations is the only way to be certified?
Q: Ananda Hemp specified that "all of your extract comes from the flower". Is there a specific reason for this? How does this make your product lines better than using extracts from the stalk?
Our cannabis comes from local farms here in California that incorporate sustainable farming practices. Every batch of oil produced is tested for cannabinoid profile, pesticides, solvents, heavy metals, microbials, and mycotoxins to ensure it meets our high standards.
Our 10:1 CBD:THC formulation has an increased amount of THC compared to our 20:1 CBD:THC formulation. Most people aren't aware of this, but THC has a number of therapeutic benefits, and when used in appropriate amounts, animals can benefit from it without getting "high". Some of the medical benefits of THC include pain relief, anxiety relief (low-dose THC relieves anxiety, high-dose THC generates anxiety), nausea control and appetite stimulation, anti-inflammation, and neuroprotection.
For patients with conditions resulting in severe pain or discomfort, nausea or appetite loss, the higher THC formulation may be more beneficial. However we always recommend veterinary supervision and starting with the 20:1 formulation to determine baseline effectiveness.
We have a number of additional products planned for launch this year. Our goal is to target specific conditions and to optimize therapeutics for specific species. Cannabinoid therapeutics is still very early stages. We're at the tip of a large iceberg, given that our understanding of the endocannabinoid system is still in its infancy. But one thing we do know for sure is that the endocannabinoid system is deeply intertwined with all physiological aspects of our bodies, and cannabinoid therapeutics will play a pivotal role in the treatment of many diseases.

Q: You explained that your tinctures don't get our pets "high" and is this safe for pregnant dogs? Does this affect the unborn pups in a way?
Q: VetCBD products are sold exclusively in California cannabis dispensaries. You also stated that you do not ship outside California "because of the current law". Does this have anything to do with federal standards for product quality? Enlighten us about California cannabis law.
We use only organic, Tennessee grown hemp. Our oil is produced from this hemp, also in Tennessee, through a critical CO2 extraction process. Our CBD oils are triple distilled to remove earthy undertones and maximize the concentration of each dose and are manufactured in our Tennessee cGMP certified facility.
Our commitment to quality, consistency, customer service and transparency. People know if they buy a bottle of Heal and they buy another one months later, they're getting the same product with the same results. With our QR code program a person has instant access to the COA's for the bottle they have in their hand. And we offer a 30 day money back guarantee along with a very responsive customer service team, if a person has any issues or questions with their product, we are a chat, an email or a phone call away and they will get a response usually within minutes.
We have a few exciting new formulations coming out very soon. We have reformulated Metabolize to include CBG and Humalene. It will have a 500:500 CBD/CBG ratio and an added dose the terpene Humalene, for appetite suppression. A great formulation for those focused on fitness, energy and mental clarity. Set to release March 19th. The other formulations are a bit hush, hush and are slated for mid spring and mid summer....stay tuned!
Q: As an educated herbalist and nutritionist, Kat Merryfield must have heard a lot about the benefits of marijuana. But what specifically pushed her to pursue the CBD industry?
Q: Are your pet care products safe for pregnant or lactating dogs?
Over several years, our expert grow staff here at Ambary have carefully cultivated our own strains of agricultural hemp. Drawing from years of experience in the cannabis industry here in Colorado, our growers have been able to produce a plant with incredibly high testing amounts of cannabinoids and terpenes but very low amounts of THC (well within the legal federal limits). This highest-quality plant material is then extracted in a food-grade ethanol wash. We prefer this extraction method for its tried and true ability to get the most cannabinoid and terpene content from our plants, allowing for the most effective remedies. Any product you see carrying the Ambary name you can know was grown in our own facility and has been given this high level of care from plant to product.
Here at Ambary, we are first and foremost an organic hemp farm. The plants here in our facility have been given a level of care, attention, and love that is currently unmatched in the CBD industry and we've been doing it since 2014! Our plants have been expertly bred and grown to give you the best possible end products in every, single thing we make, and the Extra Strength 5,000 is no different. We believe the only way to produce highest-quality hemp oil is with highest-quality hemp, so we grow the best of the best.
We take a lot of pride in our process, and we fully recognize the need to grow and expand with the need of our customers. However, the bulk of that work is done in continually increasing our bottling and shipping capabilities. With what's called a "perpetual harvest" here in our greenhouses, we are cutting down fresh plants every week and have little need to change that. We've built our name directly through our hemp plants, and we don't want to do anything to sacrifice that.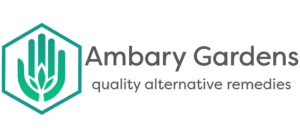 Q: A lot of companies now claim to be the best in the CBD industry in their own way. What makes Ambary Gardens worth choosing over, say, 5 other options, at least?
Q: You already have plenty of products available. Are you still looking to make more in the future? What could we possibly expect from these?
Where we source our hemp and how it's processed is incredibly important to us. We partner with a small, boutique farm in Colorado that is USDA certified organic and practices sustainable farming. They have a state of the art processing facility that is certified by the US Department of Agriculture.
Why is our Lavender Rub so popular and why so many people rely on it to feel their best? Because it works. We put a lot of thought into the formula, which is a careful combination of high quality CBD and essential oils that we handpicked for their therapeutic and aromatic benefits. This goes for all of our rubs and that's really the difference.
This year, we're rolling out update packaging for CBD For Life. Along with that, we're about to launch a lip oil and a collection of clean deodorants. We're also excited to share that we'll be expanding CBD For Life with more beauty, in particular treatment skincare. Stay tuned!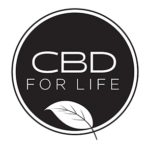 Q: Beth suffered from chronic back pain from scoliosis. What about Julie? How did CBD affect both of your lives now with CBD as part of your daily life?
Q: Are all of your products CBD isolate? How so? Do you plan on manufacturing full-spectrum anytime in the future?
Product purity comes before anything else. We start with organically farmed Colorado hemp. Then, we draw out the CBD and terpenes using the highest quality ethanol and supercritical CO2 extraction process. This produces the greatest amount of CBD with the least amount of THC and no external additives. We also use cold processing to preserve all the delicate terpenes and phytonutrients. After production, every batch is third-party tested to prove the absence of pesticides, solvents, and heavy metals, while guaranteeing the final oil contains less than 0.3% THC (the legal limit for CBD products). We share these products with our families, friends, and pets, so we obsess over every step in the production process.
We launched Nanocraft with our three core products: Day Formula Drops, Night Formula Drops, and our Pure Formula Drops. Out of the three products, the Pure Formula is exactly how it sounds. It is Pure broad spectrum CBD oil with no additives, aside from an all natural ginger-citrus flavor. While we pride ourselves in our unique superfood blends (including the Day and Night formulas), many customers reach for the Pure drops, because of its high concentration of cannabidiol, along with its versatility. Whether you're looking for a focused mind in the morning or a calm mind at night, the Pure drops help you find balance however you need it most.
We are in the research and development process for a completely new line of products, many of which have never been seen in the CBD world. Since our brand focuses on athletes and fitness enthusiasts, we work closely with our sponsored teams and professional athletes to ensure all of our new products are practical, effective, and easy to use alongside an active lifestyle. This includes products to help performance, recovery, sleep, inflammation, and anxiety - to name a few. That's all we can say for now, but stay tuned. 😉

Q: What inspired Todd and Stefan to pursue the cannabis industry?
Q: What sets you apart from the rest? Is there any specific thing that Nanocraft CBD products have that other products in the market don't?