As one of the first and most well-known brands on the market, Charlotte's Web is the one to watch when it comes to CBD. From their Charlotte's Web oil and tincture products, to gummies and salves, you can't go wrong. 
Charlotte's Web, sometimes known as CW Hemp, is an established CBD industry name. They manufacture many products, including CBD Oil, CBD Mint Chocolate, capsules, and gummies. Read on for our full review of the brand, products, safety practices and more.
The Charlotte's Web CBD Story
The name of this company, Charlotte's Web, and the story behind it speaks of a company established out of a passion for helping people by manufacturing high-quality CBD products. In 2010, the Stanley Brothers, who had been working with marijuana, came across the case of Charlotte Figi, a six-year-old girl who had Dravet Syndrome.  
At the point when her desperate parents sought out marijuana, Charlotte was experiencing up to fifty seizures every day. Traditional medicine wasn't working, and the alternative therapies they tried had significant side effects.  When she used the CBD oil, her seizures came down drastically in the first week.
Having experienced the positive effects of marijuana, the parents started looking for a steady supply of oil. It is at this point they came across the Stanley Brothers. The brothers embarked on a mission to develop a Charlotte's Web Strain of marijuana. The new strain was characterized by high cannabidiol (CBD) and low tetrahydrocannabinol (THC).  
Years later, the benefits of CBD oil remained, and Charlotte Figi's quality of life improved dramatically.  These results were replicated in other children with Dravet Syndrome, and the Stanley Brothers named their company after the girl to whom their products fist gave hope.
This company was among the first to produce high-quality medical-grade CBD oil, and they have maintained a tradition of excellence and innovation. The following are some of the products you can expect to find in Charlotte's Web Stable.
Charlotte's Web Product Highlights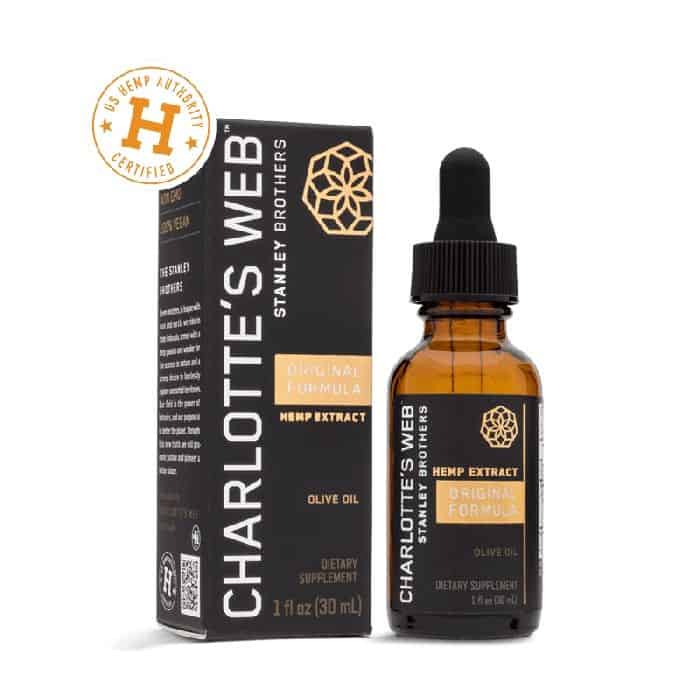 They produce CBD oil in different concentrations, and it is from these concentrations that each product gets its name.
50 mg/mL: – This was the company's first product, and it maintains its original high-quality formula, the extraction process is still alcohol-based. As the name suggests, it contains 50mg for every mL of oil.
The product is manufactured in small batches, and each batch may have a different color depending on its source. The difference in color is because Charlotte's Web doesn't add colors to standardize the look of their products. 
50mg/mL comes in two flavors; mint chocolate and Olive Oil, and it has two packages, 100 ml and 30 ml from which you can choose depending on your needs or what you can afford.  
60 mg/mL: – This is the highest CBD concentration product in the CW Hemp stable. It is extracted through the CO2 method. This oil is available in Lemon Twist, Orange Blossom, and MCT – Mint Chocolate flavors. The packaging is in 30mL and 100mL.
17 mg/mL: – This product comes in four flavors; Natural, Lemon Twist, MCT – Mint Chocolate, and Orange Blossom. It has the second-lowest potency of Charlotte's Web's CBD oils, and it is ideal for some beginners. It is extracted using CO2 extraction method.
7 mg/mL: – It has the lowest potency, and it might be ideal to start of beginner and then work your way up depending on the response. The oil is extracted using the CO2 extraction method and packaged in two volumes; 30mL and 100ml, and it comes in Lemon Twist, Orange Blossom, Olive Oil – Natural, and MCT – Mint Chocolate flavors. 
For users who aren't sure about Charlotte's Web tinctures, the company now offers 10ml samplers for each product. These samplers cost less than $50, and they allow a prospective user to determine whether or not they want to spend more money on the CBD products or not. 
The SKUs are as follows. 
For 17mg/ml Mint Chocolate CBD oil, you can get a 10ml sample for $24.99.

For 60mg/ml CBD oil, you get a 10ml sampler for $49.99 

 For the 50mg/mL original oil that was the company's first product, you get 10ml for $49.99.
The general cost of oil has also been reduced by up to 25% in 2020.
All Charlotte's Web CBD oils are full-spectrum, which means that they provide you with more than eighty phytocannabinoids, which are found in the hemp plant. The oil also supplies your body with other beneficial organic compounds found in the body, such as terpenes.
Charlotte's Web CBD Capsules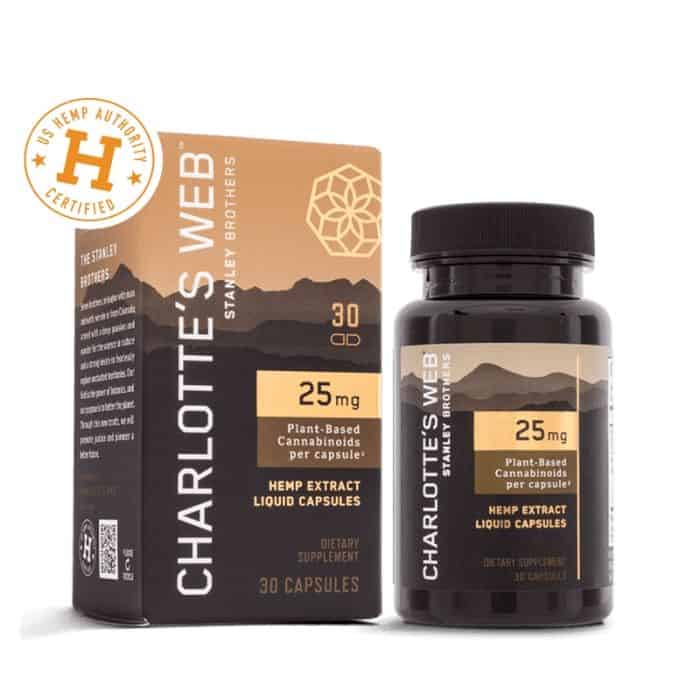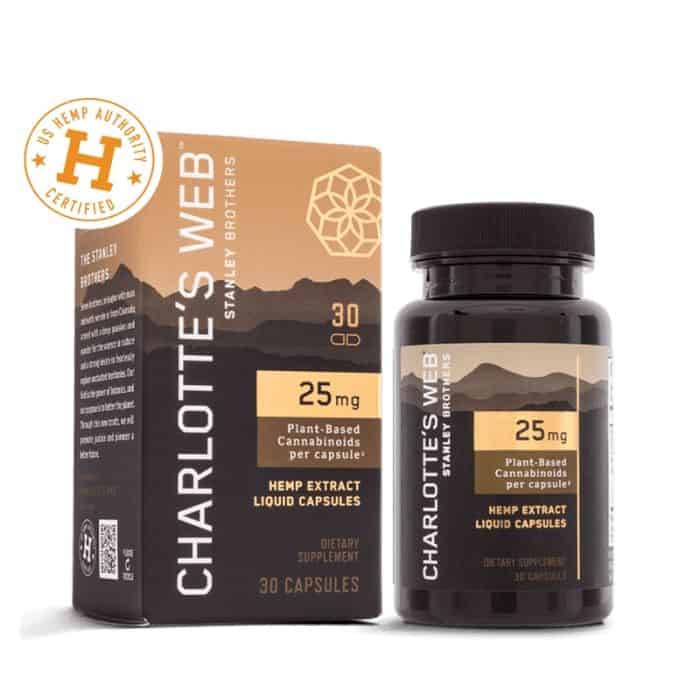 These capsules are ideal for people who would rather not feel the oil in their mouths. They also work well for people who have to take CBD oil while in transit.
There isn't much difference in content between the oils and capsules except for the addition of organic extra virgin oil. These capsules are packaged in two potencies. 15mg and 25mg. The labeling is by the number of milligrams in every capsule.
Charlotte's Web CBD Gummies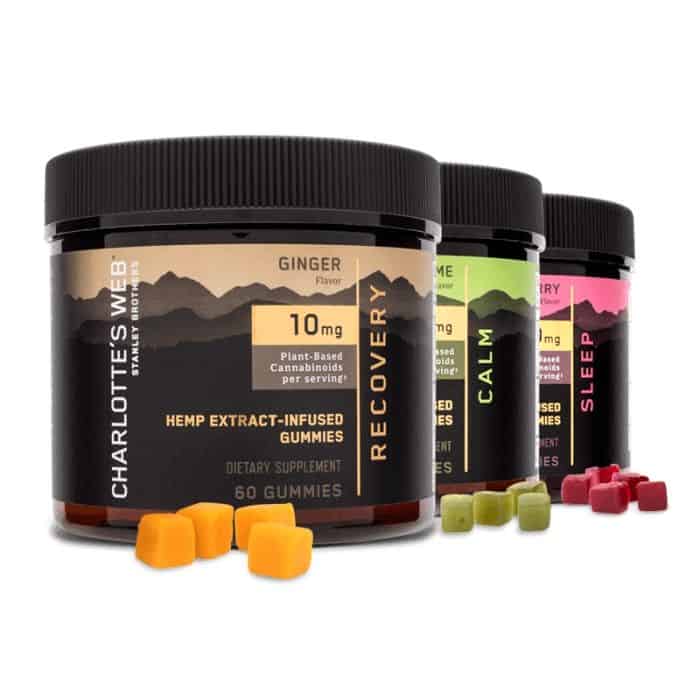 These gummies are designed to help with different needs. Gummies for stress reduction are known as CBD Gummies: Calm. Besides full spectrum hemp extract, they have lemon balm, and L-theanine blended into them. 
CBD Gummies: Sleep has melatonin blended into Charlotte's Web hemp oil, and they help you get quality sleep in regular cycles. CBD Gummies: Recovery helps reduce inflammation that may occur during exercise. 
The hemp extract is blended with turmeric and ginger. You can buy a package in which there is a mixture of all three gummies which is available for sale. An athlete Charlotte's Web CBD and a drug test shouldn't be an issue of concern since the THC content is way low.
Charlotte's Web CBD Isolates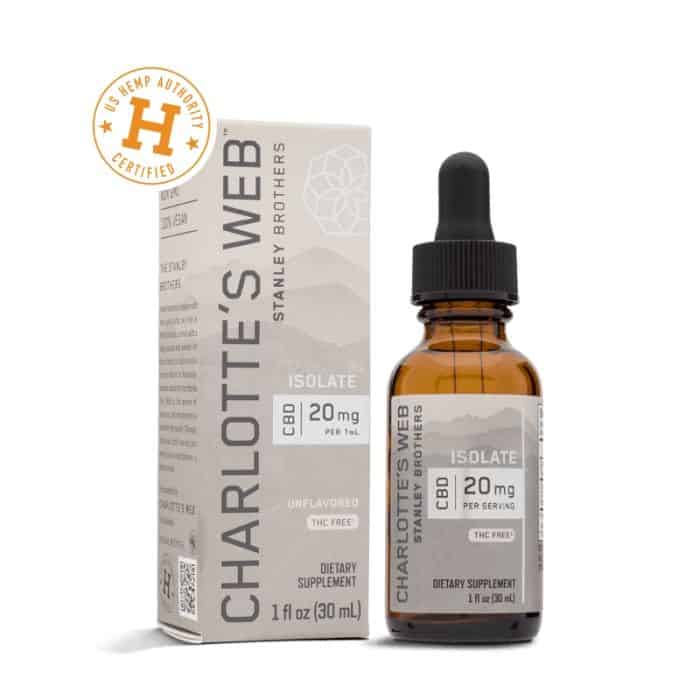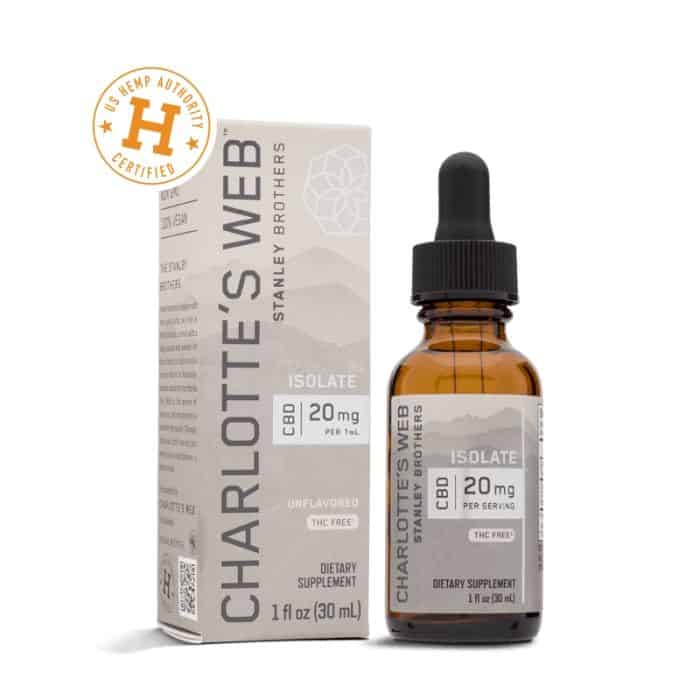 Other than their full-spectrum products, the Stanley Brothers also manufacture pure CBD. This means that all the other phytocannabinoids and organic compounds found in hemp are separated from the oil to leave only CBD.
This isolate can be used to boost the CBD content in full-spectrum products or where a user is allergic to any of the other organic compounds found in hemp. A distinction can be made by calling other oils, Charlotte's
Charlotte's Web CBD Topicals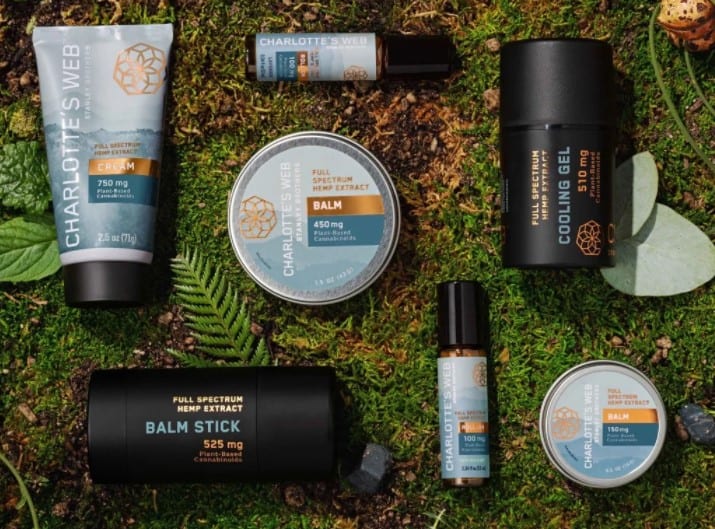 In June 2020, Charlotte's Web acquired Abacus Topical, which is a topicals manufacturing company. This increased the number of topical products available through Charlotte's Web eCommerce platforms and the number of outlets through which Charlotte's Web can distribute its products. The products from this line are pharmaceutical grade, and they are usually distributed over the counter. Charlotte's Web now owns two product lines. 
CBD Clinic: – This cream is intended for sale to medical practitioners, and part of its ingredients are FDA approved for pain relief, and they are then infused with CBD. Some of the products in this line are made from broad-spectrum and full-spectrum hemp. This means that the products are ideal for both people who prefer no contact with THC and those who feel that THC is a good addition to their products. 
The hemp extract these creams are made from is obtained through the CO2method, which ensures product purity, thus increasing your product's safety. All products in this line are independently tested, and test results are available on the website for users' perusal. The lab tests are only conducted on the hemp extract used in processing the products. Products come in two packaged; 
– 44g jars, which goes for $25. This jar is considered a level 1 product for less intense pain. 
– A 355ml package goes for $105, and it is recommended for more intense pain. It is rated as a Level 5 pain relief product. These prices don't include taxes and shipping fees.
These products usually come in different scents, including relax, ultimate revive, and unscented. CBD Clinic products are analgesic products with different carriers, including cottonseed oil and Jojoba Oil. This product line also includes massage oil.
CBD Medic: – This product line is mostly available for everyday users such as people who exercise to help them reduce fatigue and the healing of muscles and joints. Products include the following:
– Active Sport Topicals 
This is a cream that contains menthol and camphor. It also contains peppermint oil, beeswax, eucalyptus oil, clove oil, and tea tree oil. This cream is relatively fast-acting, and its effects can be felt about ten minutes after application. Besides cream, there is also a sportstick that falls under the active sports range of products. 
– Back and Neck 
This is a joint and neck pain relief product most effective for use on the back and neck. It is specially formulated to provide relief for severe pain. It comes packaged in a 40-gram tube in which there is 1600mg of CBD; other ingredients include a substantial 15% menthol content and 10% camphor content. It also has eucalyptus, beeswax, tea tree oil, and clove oil. 
– Arthritis Cream 
Ingredients for this cream are different from those of other creams as it is made specifically to provide relief for arthritis. Besides ingredients from the other products mentioned above, it has shea butter and purified water to enhance its effects on arthritic joints.
High-Quality Products: – CW Hemp products are of very high quality. All the hemp used in production is grown in America, eliminating low quality, toxin-laden hemp. Charlotte's Web controls the production process of its products from farm to factory, thus assuring you of the quality of products.  
Transparency: – The U.S. Hemp Authority is an independent body that takes CBD products through a rigorous testing process before certifying them. All CW Hemp products are U.S. Hemp Authority certified, and this is a testament to their quality.
Price, especially for the higher potency CBD oils, is relatively high, and it may pose a challenge for some people. The cost of these products should be viewed based on quality, which is among the highest in the industry. Besides, you can get discounts or buy in batches to save money.  
Charlotte's Web Customer Service
Charlotte's Web customer service is the one area where the company can do with some improvement. While their customer relations staff are generally helpful, the shipping of the product takes a bit longer than it does with some other brands.
Most of the customer inquiries on shipping only ask customers to wait. As they work to improve on this, you can plan accordingly as you wait for these high-quality products for 13 – 20 days.
If you are looking for a highly acclaimed CBD products that lives up to expectations, you are safe with Charlotte's Web products. The production process is entirely under the company's control from seed to extraction. 
Certification by the U.S. Hemp Authority is a significant indication of the product's quality independently verified. Charlotte's Web CBD for dogs is one of the company's other products. Come visit their full product lineup: