Are you looking for the best CBD products in Canada? Then you need not look further. Ontario Cannabis Store is here to provide whatever cannabis product you are searching for. Whether for recreational or medical use, you can find it in this store.
Brief History of Ontario Cannabis Store
Right after the legalization of recreational use of marijuana in 2017, former Ontario Premier Kathleen Wynne stated that a store under LCBO would be the perfect distribution network for controlling, selling, and stocking of cannabis products. This statement was supported by OPSEU (Ontario Public Service Employees Union) who represent the LCBO staff. They agreed that the LCBO should have a monopoly on cannabis trading.
In September of 2017, the government of Ontario announced that LCBO should be the only vendor of recreational cannabis to the public in Ontario. Meanwhile, the announcement also indicated that recreational marijuana should not be sold through the stores who sell alcoholic products. 
The new crown corporation was mandated to open and operate 40 stores, even before the legalization was implemented in October of the year 2018.
Additionally, OCRC partnered with Shopify (an online selling platform) to operate online cannabis trading. In March 2018, the OCRC changed into Ontario Cannabis Store as its trading name for its retail services.
After the provincial election in 2018, the new Premier Doug Ford had announced that OCRC should not open any physical stores. Instead, all Cannabis sales in Ontario will be conducted through private stores. Under this new mandate, OCRC continues online cannabis sales and provides wholesale supplies to the private stores in the province. 
Currently, OCRC is not a subsidiary of LCBO any more, as it's already under the Ministry of Finance's jurisdiction. Additionally, Ontario's Alcohol and Gaming Commission is the one who gives license and regulates private cannabis stores in Ontario. 
Ontario Cannabis Store: More than just selling cannabis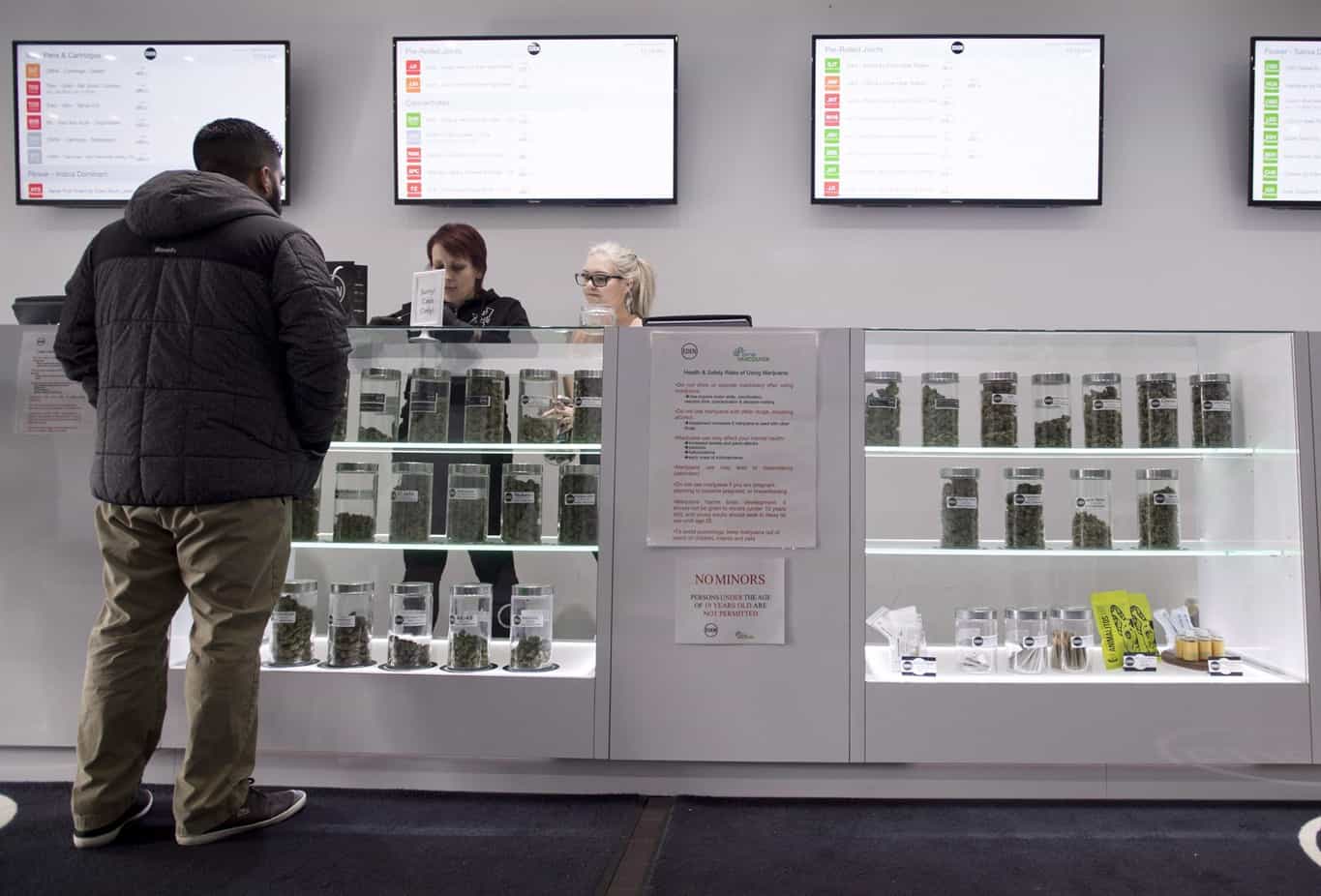 This Canadian cannabis store is the best place to find several cannabis products. You can see different types of dried flower, pre-rolled, capsules, and oils. Some of its bestsellers are the San Rafael '71 Pink Kush, Edison CBD Oil, and LBS Moonbeam. Their online store is very easy to use and offers sorting options to make your search easier and more convenient. Plus, all the information about the product is readily available, making it easy for you to decide what you will buy.
Aside from the cannabis products, this store also sells accessories like vaporizers, handheld pipes, grinders, bongs, and water pipes, papers and filters, and more. This makes your search and purchasing convenient, as you can find all you need in one place.
The most amazing thing about Ontario Cannabis Store is that they have several ways to educate buyers about cannabis. You can read some articles that will help you how to choose the best CBD product, how to understand a product label and more. They inform all the buyers of the cannabinoid content of each of their products. The store even gives some tips on how to properly recycle the packaging, promoting eco-friendliness. Moreover, they also educate people on what is legal and what is not, to avoid any problems with the law.
The store even celebrated 420 by sharing the history of marijuana, discussing how and where it originated. There is a lot more than just selling marijuana products in OCS. Go ahead, visit their store and see it for yourself.
Most popular on AmericanMarijuana: