Finding the best CBD for kids is not an easy task. To help make the search more comfortable for you, we have put together a carefully considered list of products and some tips for giving CBD to children safely.
Our Top CBD Products for Kids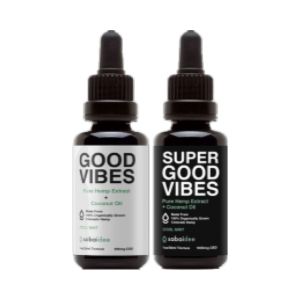 Highlights
Easily accessible laboratory tests
Top quality all seasons
Potency 250mg - 2500mg
Get 15% off all Sabaidee CBD products as an AmericanMarijuana reader. Use this code at checkout: AmericanMarijuana
Get Discount
The biggest reason we ranked Sabaidee as our favorite is their rigorous testing regime. Sabaidee works with top-quality third-party labs to batch test their CBD for purity, potency and strength, which should give peace of mind when you're selecting CBD for kids. 
Saibadee also became our favorite through the use of organically-grown hemp. Hemp is a bioaccumulator, meaning it accumulates toxins from the soil. Organically grown hemp ensures only the purest extract for your kids.Added peppermint oil makes this oil tastier, naturally. Saibadee uses coconut oil as a carrier.  Coconut oil contains over 80% healthy fatty acids. Since CBD is fat-soluble, coconut oil ensures fast, efficient absorption. Your child will feel the effects more quickly. 
Sabaidee CBD Oil is a full spectrum product, retaining all the natural compounds found in the hemp plant.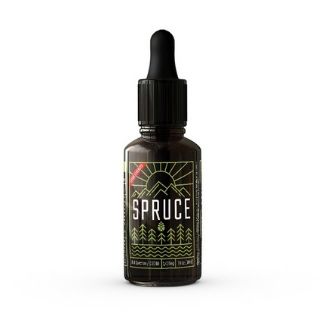 Highlights
Highly potent CBD oil
Full-Spectrum CBD Oil
Consistent quality
Get 10% off all Spruce CBD products as an AmericanMarijuana reader. Use this code at checkout: AMMA
Get Discount
Spruce CBD is relatively new, but it is holding its own against established names in terms of quality and customer feedback. Its high quality can be attributed to the rigorous, consistent standards followed during manufacturing.
This CBD oil is made from industrial hemp grown without chemicals or artificial additives in Kentucky and Colorado. You can rest easy knowing your kids won't be exposed to added toxins or pesticides.
Since Spruce CBD offers both coconut and hemp seed oil supplements, you can experiment to find which one your child prefers. Many people prefer the taste of one or the other. In addition, this oil tastes good because it's made with high-quality hemp.
3.

Royal CBD Full Spectrum Oil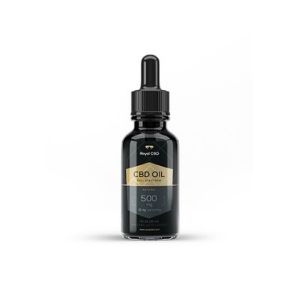 Highlights
CO2 extraction process
Third-party lab tested
Potency 250mg - 500mg
Get 15% off all Royal CBD products as an AmericanMarijuana reader. Use this code at checkout: AmericanMarijuana
Get Discount
Royal CBD uses non-GMO, chemical-free hemp in all their products, ensuring the purest possible source material. All Royal CBD products are full spectrum, meaning they contain the full complement of natural compounds found in the hemp plant including cannabinoids like CBD, valuable terpenes, and more. All products are third-party lab-tested to ensure safety.
Royal CBD Full Spectrum Oil is this brand's flagship. The company uses a CO2 extraction method, which is the gold standard for clean, residue-free products.
Gummies are another great option from Royal CBD. We think gummy products are some of the best CBD products for kids, because they taste good, so it's easy to get your child to take their dose. In addition, gummies make it easy to give your child a precise dose every time.
Royal CBD stands out with their generous 30-day satisfaction guarantee. You can buy with confidence knowing if you — or your kids — are unsatisfied with this product, you can get your money back.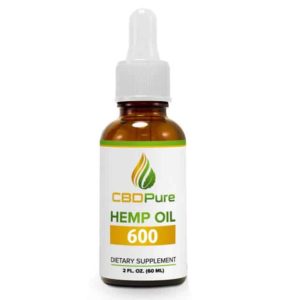 Highlights
Third-party lab tested
Hemp from Danish farms
Potency 100mg - 600mg
Get 10% off all Pure CBD products as an AmericanMarijuana reader. Use this code at checkout: AMMA
Get Discount
CBD Pure offers unflavored CBD oils which don't taste "hempy," grassy or bitter. That's because it's made with pure, carefully selected Danish hemp and manufactured with utmost care. CBD Pure is made with just CBD extract and hemp seed oil, making it a great choice if you want to avoid added flavorings or allergens like coconut oil. 
For parents who are looking for a naturally flavored variety, this is the best CBD oil for kids. Since they use CO2 extraction, you know you are only giving your kids pure full spectrum hemp extract, without chemical residue.
All CBD oils from this brand are full-spectrum, a fact that affords the user the advantage of getting a more extensive range of cannabinoids. The presence of more cannabinoids ensures that the CBD you give your kids will be more effective.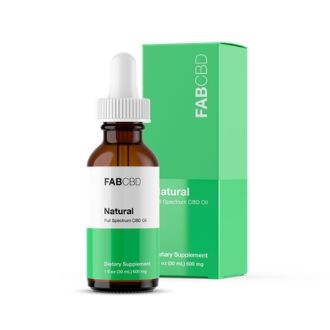 Highlights
Colorado Hemp
Third-party lab tested
Potency 150mg - 1200mg
Get 15% off all FAB CBD products as an AmericanMarijuana reader. Use this code at checkout: AMMA
Get Discount
Since Fab CBD began in 2017, they've been bringing high quality CBD products to market with a colorful, kid-friendly appearance. If you want to give your kids a flavored CBD oil, you can't go wrong with Fab CBD since they offer several great tastes to choose from. Flavors include Citrus, Mint, Vanilla and Berry, in addition to Fab CBD's unflavored extract.
The company extracts oil for its products from hemp that is organically grown in Colorado. They use the CO2 extraction method, which is acclaimed for producing the highest concentration of CBD from hemp. 
The other reason you should consider Fab products is their transparency. The company subjects each one of the products in their stable to external third party testing. Having these results available online means that you know the composition of a product before you buy it. 
Detailed customer reviews of the product give a prospective buyer a feel of what to expect when they use this brand. Some of the reviewers volunteer to have their photos posted alongside their reviews. Being able to put faces behind the words tends to make reviews more believable. 
Fab CBD uses MCT coconut oil as the carrier oil. This carrier enhances the absorption of cannabinoids, including CBD.
This company also produces the best CBD gummies for kids. Known as Fab CBD Chews, each one of the 30 gummies in the bottle contains 25 mg of CBD. These gummies enable your kid to improve their wellness on the go.
Besides convenience, these gummies taste good, and they are entirely THC free. We think CBD gummies are one of the easiest ways to give CBD to kids of any age, although adults may find themselves tempted by these sweet supplements, too.
CBD Oil Benefits for Kids
Although hemp has been helping people for centuries, in recent years researchers have learned much more about how and why it works. Of course, most of the focus is on CBD, the incredibly popular supplement with so many benefits.
The following are some conditions for which CBD oil offers relief.
Autism is a complex condition that can cause a number of difficulties with social interactions and communication.  
Research conducted on the use of CBD-enriched extract in children on the autism spectrum found that "results reported here are very promising and indicate that CBD-enriched CE (cannabis extract) may ameliorate multiple ASD (autism spectrum disorder) symptoms even in non-epileptic patients, with substantial increase in life quality for both ASD patients and caretakers."
The largest body of research on the health benefits of CBD concerns the management of seizures. Part of this research resulted in the manufacture of Epidiolex, an FDA approved CBD based drug for the management of childhood epilepsy. While CBD supplements are not the same as this prescription drug, many consumers report similar benefits from these over-the-counter products.
Research is still ongoing, and according to a recent study published by the American Academy of Neurology, CBD can help reduce seizures in children suffering from Dravet syndrome, a severe and often untreatable form of epilepsy, by up to 50%.  
Another study showed that children with Lennox –Gastaut syndrome can also have their symptoms reduced by the use of CBD oil, noting a reduction in seizure frequency of up to 40%.
Some children live with conditions that cause chronic pain. Chronic pain disrupts a child's lifestyle and also the lifestyles of those around them. CBD can help manage it either when it strikes or through a regular dose. Pain causes sleep disturbance, which, in turn, causes anxiety and a shortened attention span. Ultimately the child gets less social interaction, which affects their general well-being and development. CBD offers an excellent option for pain relief, since its easy to take in several forms and has fewer side effects than many prescription drugs.
What to Know: CBD Oil for Kids
As a parent or caregiver considering to have your child use CBD, there are certain things you need to know.
Be Careful When Buying CBD Oil
There are CBD oil products everywhere you look now, but quality matters a great deal. There are even completely fake products out there. Since the industry is largely unregulated, you need to do some research to make sure you are getting pure and genuine CBD products. You can count on our recommendations, but we wanted to share a little bit more detail about why it matters to go with the best CBD oil for your kids.
As we mentioned above, hemp is a bioaccumulator, meaning the plant can easily absorb pesticides and toxins from the soil. Toxins and impurities can accumulate in other ways, especially during the extraction process. Pesticides, heavy metals, even mold can be found in rare cases. Poorly made CBD extracts can have unpredictable levels of CBD in them, along with other compounds found naturally in the plant.
We don't tell you all this to scare you, but to emphasize the importance of doing your research. Always look up CBD products on reputable sites like this one. Always insist on CBD oils extracted through the CO2 method. It is the cleanest, most efficient extraction method. In addition, you should only buy tests that offer third-party lab tests, also known as Certificates of Analysis, or COAs. These mean that the products were tested for strength and impurities by an impartial lab, so you're not just taking the brand's word when it comes to quality.
Balance Value With Quality
Buying CBD oil can be expensive if your child needs it regularly; you might find yourself spending a considerable amount every month. That cost is exacerbated by the fact that  most insurance companies don't cover the purchase of CBD oils and related products. While you might be tempted to choose the cheapest CBD, it's also important to buy high-quality products. Look for coupons on the best brands, or buy larger quantities for a discount. Some brands also offer discounted subscriptions, or even assistance programs for people who meet certain conditions. 
Always Consult Your Pediatrician
The specialist who takes care of your child understands their needs best. In addition, CBD could interfere with prescription medication in some rare cases. . Consult your child's physician to help you in deciding on whether, how much, and how often your child should be using CBD oil.
The association between CBD and Marijuana, a class one restricted substance, sometimes causes ambivalence in parents on whether CBD oil is legal. The sound of cannabis oil for children doesn't sit well with some.You can set aside your fears. CBD was federally legalized in the US in 2018 through the Farm Bill of 2018 (Agriculture Improvement Act 2018). Some local jurisdictions may have their own rules regulating the use of this oil, but it is federally legal. Based on that law, CBD is legal as long as it contains less than 0.3% THC. Although this is the active ingredient in "marijuana" which makes people feel high, at these low levels it's very unlikely to cause side effects.
So, is CBD oil legal for minors? Yes! As long as it's purchased for and given to them by their parents, it is legal.
But even after knowing that the oil is legal, you might be wondering, can kids take CBD oil without adverse reactions? Although many kids can take CBD with few side effects, research into the effects of hemp on developing minds and bodies is ongoing. In general, you should only give your kids CBD under the recommendation, and supervision, of an experienced physician. Under these conditions, many parents report great success and numerous benefits from giving CBD to their kids.
How to Use CBD Oil For Kids
Just like with adults, you should place CBD oil under your child's tongue. To ensure absorption, have them hold the oil in place for 60 to 90 seconds, after which they can swallow and rinse their mouth with juice or water. This may be more effective than adding the oil directly to the juice, since it allows for absorption through the mucous membranes under the tongue.
Since many kids are adverse to the taste of hemp, you have several options available. Many brands offer flavors which can partially, or completely cover the taste of hemp. Most of the brands above also have gummies, a favorite of kids and grownups everywhere, as a tasty alternative. For older kids, CBD softgel capsules may also be an option.
With CBD research still in its preliminary stages, there aren't strict dosage guidelines yet. It's best to start with small doses, and gradually increase them over time if the lower dosage fails to achieve the desired results. The typical advice with CBD is to "start low and go slow," meaning begin with a small dose and only increase very slowly. That's even more true with kids and their smaller, developing bodies.
Research into the benefits, and best ways to use CBD, are still preliminary. In general, one thing is very clear: CBD seems to be extremely safe, with no danger of addiction and side effects that are very rare and generally quite minor. Even so, we still have a lot to learn, especially when it comes to giving CBD to kids, and the best ways to give it to them.
Parents shouldn't abandon existing  treatments for the exclusive use of CBD oil and other CBD products. It's recommended to use it as a supplement to conventional therapy, if your child's doctor has prescribed any medicine for their condition.
Most of the research on CBD is at a pre-clinical level apart from research on its effects on seizures, which has advanced to clinical trials and has a considerable body of research behind it.
It is important to note that while scientific research has been slower in catching up, there is lots of  anecdotal evidence to show that CBD might help improve general well-being. 
Many parents report that CBD offers a significant improvement to their child's energy, outlook and overall well-being, improvements brought about by significant decreases in the troubling symptoms of their conditions. While it's important to remember that CBD is not a miracle cure, it could be a valuable addition to your child's wellness routine.
Get 15% off all Sabaidee CBD products as an AmericanMarijuanna reader. Use this code at checkout: Americanmarijuana